Bank of America is testing employee-less branches to serve digital-first customers
February 13, 2017 • 3 min read
•
•
The thought of going to a bank branch and chatting with an employee that knows a customer's name and life history already feels antiquated, a scene right out of "It's a Wonderful Life." The final nail in that bygone era's coffin is coming as banks adapt to younger customers – those who may choose to do their banking on their phone or interact with a non-human to manage their personal finances.
Enter the stripped-down, employee-less branch with just an ATM and a meeting room for video conferences with bank employees. The yet-to-be-named mini-branches are part of a Bank of America pilot program, with two located in Denver and one in Minneapolis. After a senior executive mentioned the concept at an investor conference last week, rumors proliferated as to whether this was a sign that the bank branch may be going the route of the bricks-and-mortar bookstore, the CD shop or the mall. The Washington Post even suggested bank branches may become what it calls "robo-banks" – automated and impersonal.
Bank of America's mini-branches are about a quarter of the size of a traditional branch, said spokeswoman Anne Pace. Similar to an Apple Genius Bar, customers make an appointment through the bank's mobile app. Once confirmed, the customer can take part in a videoconference meeting with a banking agent. To ensure everything goes smoothly, the bank deploys "digital ambassadors," or customer service agents who answer customers' questions about the technology. Pace said that the digital ambassador – a role that's only been around for a year – is focused on making sure customers are comfortable with the technology and can use the mobile app.
Banks are evolving the way they deliver services to a mobile-first customer while continuing to build brand recognition – a tall order when customers are more open to using a range of products including upstart apps to manage their finances. Other banks are also experimenting with smaller, "smarter" branch terminals, including Citibank.
Bank of America said the mini-branch program is meant to test customer response and is not linked to any plans to cut staff. SEC filings, however, show that the bank is trimming staff numbers as a whole — at the end of 2015, the bank had 11,000 less full-time employees than it did just one year before.
Still, analysts noted that the move toward smaller branches is about more than just reducing costs.
"It really is about saying, 'Look, online and mobile banking are the two most widely and frequently used banking touch points,'" said Peter Wannemacher, senior analyst at Forrester. "That changes the role branches play in people's financial lives — it's about changing how you serve customers."
Others in the industry warned that pivoting too quickly away from the traditional bank branch presented some risks for big banks, including the loss of some high-value older customers and diminished brand recognition.
"You don't want to steer so far in that direction that you alienate the older generation," said Raja Bose, svp of global advisory services for banking technology and ATM manufacturer Diebold Nixdorf. "As banks become more digital, they are actually almost undermining some of their key strengths — if the bank is truly digital, then it's not very difficult for you to switch banks or start using PayPal or blah-blah-blah-bank-dot-com."
https://digiday.com/?p=222106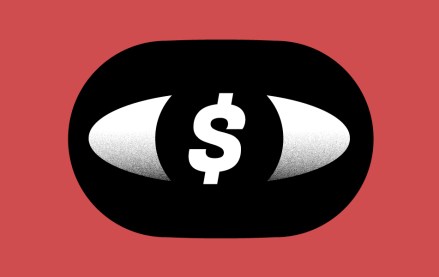 December 5, 2023 • 3 min read
The latest edition of the ANA's programmatic transparency report claims $22 billion can be saved by drastically cutting the ad tech bloat.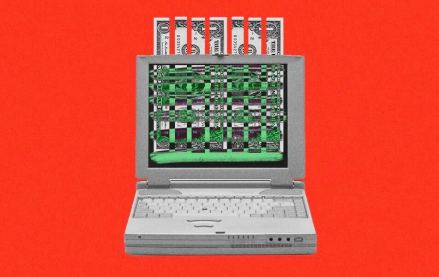 December 5, 2023 • 5 min read
Agency clients still see programmatic as an important part of their marketing budgets. But, overall, the uncertainty around programmatic could be causing them to lose confidence in online display ads as a marketing channel, and, as a result, agency clients are investing less in online display.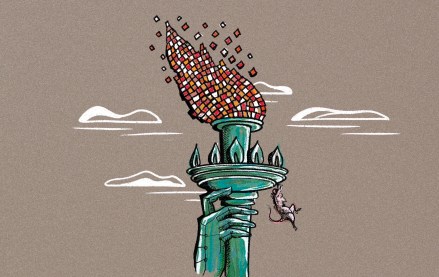 December 5, 2023 • 3 min read
There's a global AI race and different regulations in different countries might be slowing down – or speeding up – innovation. Here is a breakout of how regulations are being shaped on both sides of the Atlantic.