Online retailer Asos is confident in its ability to create valuable content. Native articles, like fashion-focused posts "Tombabe Style" and "Rule the Pool," as well as interviews with celebrities like Azealia Banks, appear on the company's homepage alongside new product arrivals, whereas other retailers tend to keep their content — blog posts, photo essays, video — under a separate domain.
The prominent place on the site reflects the role of content in the brand's strategy: Asos has been publishing native content since it launched the Asos Magazine, available both online and in print, in 2006, before it became the norm for brands to run blogs on the side.
The dedication to content has paid off. Today, Asos is able to write fashion and style articles, as well as take part in conversations across its social media channels with easy authenticity, avoiding the whiff of heavy promotion that surrounds other brands' handles.
"Asos Magazine is a credible fashion and lifestyle magazine, and the brand's online content continues to be authoritative and full of personality," said Lucie Greene, worldwide director of the innovation group at J. Walter Thompson. "The thing that sets them apart is the execution. It feels like a credible magazine; it has a tone of voice; it's not too heavily branded and features tons of culture."
"We want to be more than just a shop," said Asos' head of commercial, Kate Whitelock. "We want to offer great products to our customers but also inspire them with content across lots of different verticals — fashion and beauty, as well as entertainment and lifestyle."
In order to remain in touch with what its customer is talking about both on and offline, Asos regularly convenes a rotating millennial focus group so it can pick the brains of its key demographic.
Most recently, Asos stepped into new territory by partnering with Google Play Music. The brands collaborated on "Soundtrack Your Summer," a group of playlists inspired by staple summer events — music festivals, pool parties, beach days — complemented by shoppable Asos product collections for men and women.
Google Play launched its free radio streaming service this June and has since been working with digital agency Essence to pick brands to partner with.
"Summer festival season was a great time to launch Google Play Music," said Jessica Igoe, the service's head of media and marketing. "There were also a few different areas we wanted to focus our playlists on, and fashion was one of them. Asos has been on our radar for a while since they're doing a lot of cool things."
On social media, the Asos approach is to mimic millennial behavior on each channel, focusing less on product promotion. According to Whitelock, Asos' Instagram is led by fashion content, Twitter and Facebook are for sharing entertainment and lifestyle news, and Tumblr is a celebrity-riddled stream of photos meant for style inspiration. On Periscope, which Whitelock called a "test and see" space, videos of Asos events and red carpets have gotten traction.
Not Zayn and Perrie… WILL EVERYONE PLEASE STOP BREAKING UP ALREADY pic.twitter.com/tI9RK8SOw1

— ASOS (@ASOS) August 4, 2015
According to Greene, the content "has value and is providing a service as well as directing one to commerce."
"The trap many brands fall into with branded content is that they are too controlling, but this compromises the objective — consumers are extremely savvy and can sniff out if something is too much of a hard sell," she said.
The partnership with Google Play Music was inspired by insights Asos picked up in the millennial focus groups: They're all about shared experiences, especially in the summer. In addition to launching playlists around those activities, Asos created a microstore that sells curated collections filled with products for men and women to wear for each activity. Customers can add items to their online carts directly from the interactive displays.
"We want our content to be useful and not just be content for content's sake," Whitelock said. "We want to have a relationship with our customers rather than a flat e-commerce experience."
That relationship is one Asos has been working at for years; Greene called the retailer a "forerunner" in branded content.
"Their online content continues to be authoritative and full of personality," she said. "Great content can engage people, and catch their eye but also really effectively drive commerce if the brand facilitates the transaction at the point of inspiration."
https://digiday.com/?p=129676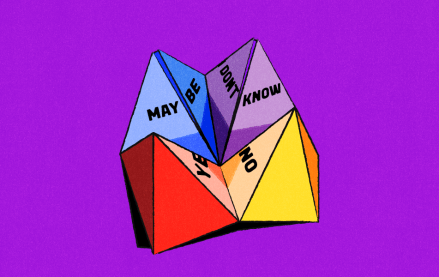 October 3, 2023 • 5 min read
•
•
Overall there's more due diligence from marketers when it comes to influencer marketing efforts now, according to marketers and agency execs, who say that there's been more rigor over the last year, and especially over the last six months.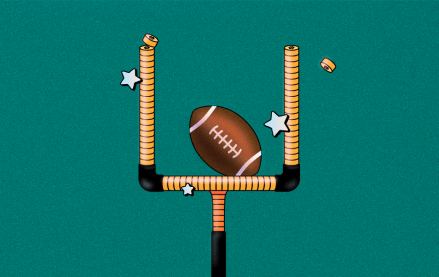 October 3, 2023 • 3 min read
•
•
The collaboration between the Los Angeles Rams and Snapchat goes back to 2020 as the Rams made became the first NFL team to conceive a Snapchat AR experience, affording fans the opportunity to virtually wear the team's recently unveiled uniform.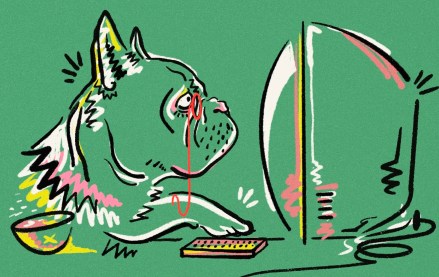 October 2, 2023 • 7 min read
•
•
When it comes to agencies, both of Meta's older sibling social media platforms may be past their primes.