Apple's ATT crackdown emboldened DTC marketers to reinvest in Meta, Google
October 5, 2023 • 5 min read
•
•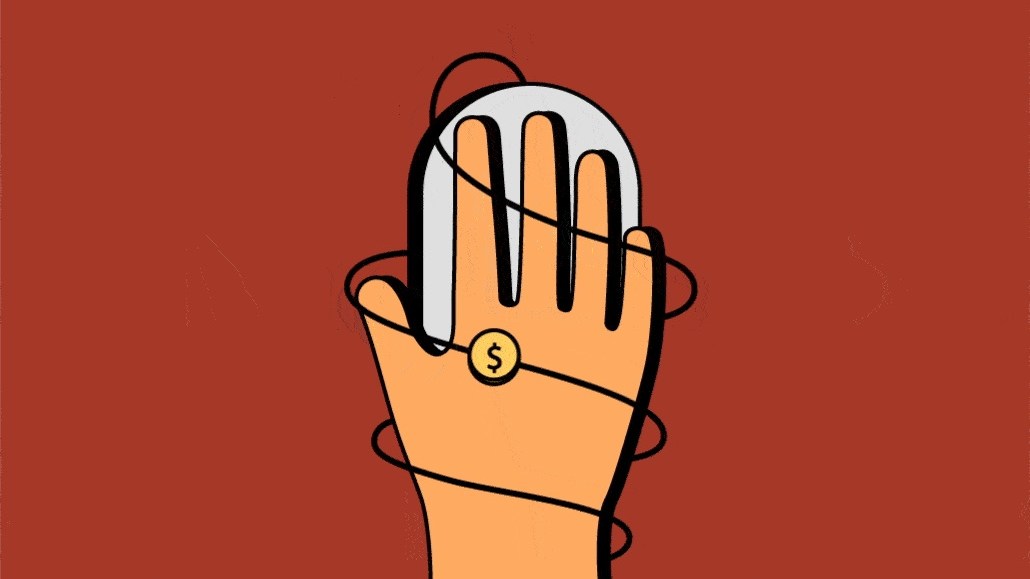 Ivy Liu
Despite all of the brouhaha around the data privacy changes and challenges that came along with Apple's crackdown on in-app tracking in 2021, direct-to-consumer (DTC) advertisers seem, for the most part, to have reverted back to their bread and butter: Meta and Google.
Two years ago, Apple's AppTrackingTransparency framework (ATT) presented an attribution problem, muddying advertisers' insight as to whether their mobile ads were working. Meanwhile, Google's promise to retire third-party cookies within Google Chrome spans the horizon for 2024. (More on Google's latest cookie-killing plan and challenges here.) While the changes kicked up a lot of dust and discussions around the need to diversify media spend away from reliance on Meta and Google, the bulk of digital ad spend still lies within the digital giants for DTC brands hungry for customer acquisition.
"I'd argue that it's probably a little bit overstated," said Ben Witte, founder and CEO of Recess, a DTC drink brand. "In my opinion, the effects of iOS 14 and some of that stuff has been somewhat overstated and you still see the ability to run profitable digital marketing campaigns." Per Witte, the company ramped up paid advertising on alternative channels like TikTok, but the majority of its digital ad spend lies within Meta, Google search and Amazon ads.
At least half of agency pros told Digiday that they purchased advertising on Facebook on behalf of clients in the past month. (Although, that figure is down from the 81% of agency pros that reported the same last year.) And with Google's crumbling cookie on the horizon, the industry has yet to embrace cookie alternatives for programmatic buying, skeptical of the cookie's retirement date.
Meanwhile, social media platforms have increased ad loads to boost revenue after the data privacy fallout, sending social CPMs diving by double digits, and introduced AI-powered tools to drive commerce. Meaning, there's still hope yet in Meta and Google, many DTC's core customer acquisition channels.
"Brands opened back up to [Meta and Google] because they know that the big platforms, like Facebook, have all of the audiences," said Kevin Kwan, managing director of innovation and data at VMLY&R. "They can't avoid it at this point despite softening in performance."
Meta and Google are still key parts of VMLY&R's client's ad dollars, Kwan added. He did not outline specifics of client ad spend. While the agency always pushes clients to test and learn what works best for them, especially in the wake of data privacy changes, "There's no strong way to really build the awareness for them without search and social currently," he said. "They're going to look for other ways. But because of these big aggregators of audiences, it's the most dependable."
Earlier this year, Digiday+ research revealed brands' confidence in Meta-owned platform Instagram was growing with 93% of agency pros saying their clients spend was "at least a very small portion of their marketing budget on the platform." This year, Meta is expected to claim roughly 75% of social ad dollars and nearly 20% of total U.S. digital ad spend, according to Insider Intelligence. In comparison, YouTube makes up nearly 6% of total ad digital ad spend, trailed by TikTok, which estimates to 2.3%.
At Belardi Wong marketing and creative agency, anywhere from 60 to 80% of client digital ad spend is dedicated to Google and Meta, said Calla Murphy, vp of digital strategy and integrated marketing at Belardi Wong. The company works with e-commerce home decor company Lulu and Georgia, as well as clothing brands Frances Valentine and Outerknown. Exact percentages of client ad spend was dedicated to Google and Meta prior to ATT weren't available, per the agency.
That's not to say that diversification of media spend away from over reliance on platforms like Meta and Google isn't happening. It's that no other platform has been able to achieve the size and scale that those two have, per Murphy. Google spend is up 4% for Belardi Wong clients, the exec said.
"They're still the majority. Things like TikTok Shops is getting a lot of interest because there's real time conversion data," Murphy said. "We have clients who want to invest in Bing. The scale is not there. It hasn't been. Bing has been around forever and I've never seen an advertiser scale to the point of Google."
Thus far, DTC marketers have experimented with Pinterest, TikTok and other channels to diversify their media spend, hoping to find the next customer acquisition channel. 72% of DTC cleaning brand Dotti's media budget is dedicated to Meta with Google predominantly used to support retargeting efforts. However, as every one of its advertising channels is in flux, the DTC is evaluating the role that alternative channels like TikTok, Pinterest and affiliate marketing play in its ad strategy, Rachel Garbutt, co-founder and chief creative officer of Dotti, said in an email.
"It's never been more important to stay on the pulse and be agile with how ad spend is prioritized across new and existing advertising channels," Garbutt added.
Prior to the data privacy changes, all of Jean Dousset's, a DTC jewelry brand, marketing spend was dedicated to Meta and Google. For the last year, it has been pursuing more brand awareness channels, including out-of-home advertising, TikTok ads and direct mail. However, the DTC is still advertising on Meta and Google.
"As a marketer, when iOS 14 came out, that was a big eye opening moment for people in the marketing space," Sarah Vincenti, chief marketing officer at Jean Dousset. "I never want to be too reliant on one specific platform."
https://digiday.com/?p=520515
December 8, 2023 • 3 min read
For Atlas Creative, expanding into Roblox is not solely a play to scale up. The company believes there are concrete benefits that will come with having a hand in multiple metaverse platforms.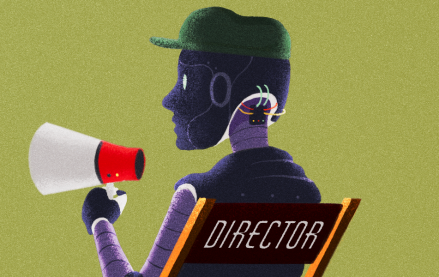 December 8, 2023 • 5 min read
Since ChatGPT became a breakout hit, the names of numerous AI companies and products have entered the cultural vernacular.
December 8, 2023 • 4 min read
Even as linear TV ad spend declines, 23andMe is reinvesting in the channel to boost brand awareness.