Amazon threatens the duopoly and problems with private marketplaces: Digiday Research highlights from 2017
December 22, 2017 • 3 min read
•
•
Digiday Research surveys executive-level decision-makers who are in the know about critical issues facing the digital media industry. Here are some of our favorite insights from the past year. Check out Digiday+ for the latest research, exclusive content and member events.
Only 14 percent of agency execs believe brands are responsible for ad misplacement
Consumers are quick to judge, tweeting their displeasure the instant they find something they disagree with. But consumers have little to no idea how advertising works, believing, for instance, that every brand's advertisement on Breitbart is a ringing endorsement of the so-called alt-right. Brands, however, often have little knowledge of or influence over where their ads end up. In this Digiday report, only 14 percent of agency executives believed the brand is responsible for the location of their ad placements. Instead of brands, agency respondents thought that either the brand's agency (41 percent) or the tech vendor placing the ad (40 percent) should take the fall for inappropriate placement of ads.
90 percent of media execs think Amazon can threaten the duopoly
The Facebook-Google duopoly remains strong, but the days of the duopoly earning 99 percent of all new digital ad spending could be short-lived. With an ad business that now surpasses $1 billion, nine out of 10 media execs think Amazon has the potential to shift the power in the digital advertising world. Amazon has worked tirelessly to invest in the ad tech infrastructure to compete on a global stage. Amazon's server-to-server wrapper is the most popular, and its header bidding solution is No. 3 among the Header Bidding Index Top 100 sites. Amazon also launched an application programming interface for Amazon Marketing Services, which will provide better data tools for its more nascent ad services.
72 percent of brands conduct most of their marketing in-house
2017 has been a trying year for agencies. Organic growth was virtually nonexistent for major agency groups Publicis and Omnicom. Consumer packaged goods companies slashing their marketing spend hurt WPP. Brands are finding that sometimes it's easier and often faster to go it alone, with 72 percent of brands conducting over 50 percent of their marketing efforts in-house. As one anonymous executive put it: "Agencies and vendors are battling against each other, and I don't know whose fault it is. I just want to get the work done. For instance, when we integrated a new tool recently, our agencies said that our vendors' coding was wrong, while our vendors said that our agencies made the mistake. It took ages for us to finish the integration."
Almost half of all publishers are deploying chatbots
The growth of artificial intelligence and machine learning has spurred publishers and marketers to create chatbots. The vast majority of them — 88 percent — work within Facebook Messenger, where their primary function is to provide information services and customer support. Digiday's research found that publishers and marketers alike are eager for chatbots to help them interact with consumers at scale, but they acknowledge chatbots' limitations. Chatbots aren't technically sophisticated enough to resolve the bulk of customer interactions, with 91 percent of marketers saying chatbots conduct less than 20 percent of consumer interactions and pass the conversations off to human support when things go off-script.
51 percent of marketers think private marketplaces' biggest issue is lack of inventory
Private marketplaces appeal to publishers fatigued by ad fraud and nontransparent exchanges because they allow publishers to create special pools of premium inventory for select advertisers to buy from. Publishers can oversee the bidding process for their inventory and are less likely to be affected by ad fraud. Marketers are happy to play along because it secures brand-safe environments for their ad placements. Unfortunately, PMPs are difficult to scale because they're cobbled together on a publisher-by-publisher basis. More than half of the respondents to Digiday's survey said their biggest complaint with PMPs is insufficient inventory, with just 16 percent of respondents saying they purchased more than 40 percent of their inventory from PMPs. After brands apply their targeting data to the pool of data and impressions publishers make available, they often find just a handful of users worth advertising to.
https://digiday.com/?p=266863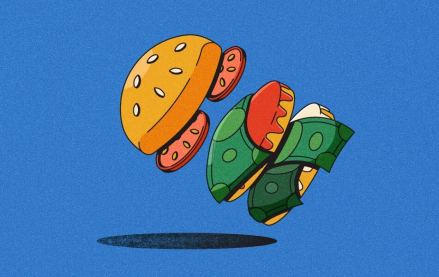 November 28, 2023 • 6 min read
As more influencers look to get into food content creation, brand opportunities are following.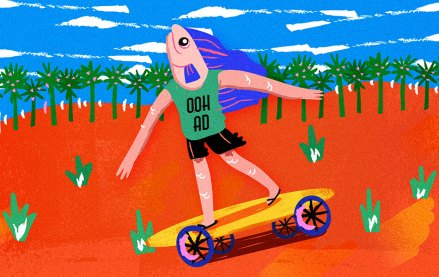 November 28, 2023 • 7 min read
As major marketers like Maybelline experiment with faux OOH, more marketers are open to the idea.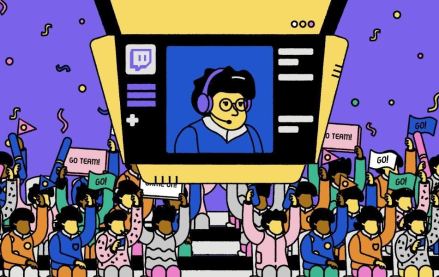 November 28, 2023 • 4 min read
The love affair between Alienware and Team Liquid does not mean that every esports organization is suddenly going to be all-in on wooing the endemic brands they once spurned in 2024. These days, esports organizations' varying level of interest in endemics is a matter of their broader brand identities — which are rapidly diverging.