A snapshot of the ad industry's attempts to rewrite the identity narrative
March 29, 2022 • 7 min read
•
•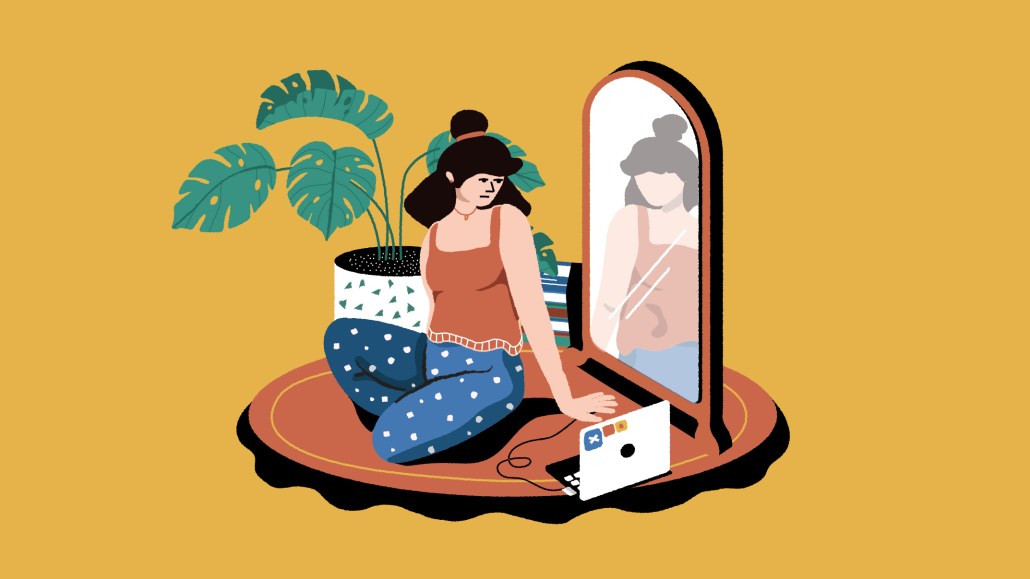 Ivy Liu
Until there's a clearer timeline on the demise of granular tracking, the future of ad tech is a scrappy work in progress — its many quirks persist despite attempts at reform.
Here's a snapshot of the state of the industry, the trends set to define it and the power plays encompassing it all.
Move over kickbacks, rebates and undisclosed fees — accuracy and legitimacy of data are taking center stage
In fairness, data provenance has been an issue ever since a refresh of privacy laws on both sides of the Atlantic. That said, the gargantuan effort needed to sort the "good" data from the "bad" has really hit home with marketers in recent months. It's become clearer than ever that the industry is hurtling toward a time where marketers will have to rely on several different approaches to do the job third-party cookies did on their own. Being able to interrogate the provenance of data across those approaches is table stakes for many marketers, especially those who plan on continuing to use third-party data — this data doesn't become defunct just because third-party cookies kick the bucket. If anything, this data becomes even more valuable. It's why agencies are seeing more advertisers take point on brokering third-party data deals. "We have a number of clients who are actively looking to make an investment in exclusive third-party data vendors," said Mike Bregman, chief data officer of Havas Media Group. "These negotiations are also built alongside technology providers utilizing new privacy-safe clean-rooms, Customer Data Platforms, and other advanced data repositories to future-proof user-level data."
Ad tech is marshaling a shift from programmatic volume to inventory quality
Quality over quantity is an oft-used mantra in ad tech. But that's about the sum of it. Which is to say the mantra has never amounted to much more than private marketplaces. This latest round of chatter, however, feels more substantive. The private marketplaces are still there. But so are data clean room solutions, supply-path optimization plans, control-seeking publishers and instances of disintermediation right the way through the supply chain. In other words, the stakes are higher this time thanks to the depreciation of third-party addressability. When third-party cookies go away completely there won't be a single solution to replace it. Whenever that happens, advertisers won't be able to reach as many people. Understandably, they'll turn to those companies with the best data and inventory needed to help plug the vacuum left by third-party cookies. No wonder there's a scramble across ad tech to influence or control those assets — just look at the opposite ends of the ad tech supply chain: demand-side platforms are building publisher-direct integrations that bypass exchanges. On the flipside, exchanges are building value-add targeting and ad delivery capabilities that marginalize the role of DSPs.
Data clean rooms everywhere
Used by the largest advertisers. Owned by some of the most influential media owners. Pivotal to the ambitions of the largest online platforms: data clean rooms are becoming a staple across an industry wrestling with stricter rules over what can and can't be done with data. Yes, they've been around for a while but the need for a secure, isolated platform that links anonymized marketing and advertising data from multiple sources. Indeed, Disney, NBCU, Channel 4, HSBC and Boots are among a raft of media owners and retailers to step into the data clean room trend over the last year. Not to mention the evolving clean room solutions from the tech companies. Making sense of it all isn't easy. For starters, not all data clean rooms are created equal. Some are interoperable, whereas others aren't. Not to mention the level of security differs from solution to solution as does depth of control over what and how the data there gets analyzed. Naturally, marketers are turning to experts for help.
"The use of data clean rooms requires not only knowledge about ad tech and platforms but often advanced analytical and technical skills," said Jenifer Jones, senior data insights director at digital agency JellyFish. "Resources with these skill sets can be difficult to find and without these skills marketers could end up with data that is non-actionable or misleading."
Publishers: dreams or delusions of grandeur?
Talk to any commercial exec at a premium publisher now and you'll most likely get a version of this statement: "advertisers are trying to figure out a way to track and profile people without third-party cookies and the most scalable alternative they can test are the audiences we own." To say many of these execs have been waiting a long time for this moment is an understatement. But they also have a lot of work to do to be able to capitalize on this moment. It explains why so many publishers are trying to figure out ways to gather and then capitalize on proprietary data — from switching ad servers to launching data clean rooms. It's easier said than done when so many other partners-turned-rivals are trying to exert more influence over the same thing. It creates tension, for better or worse. On the one hand, those partnerships could secure more ad dollars. On the other hand, those partnerships could end with publishers on the sidelines as the rest of the industry profits from their biggest assets. It comes down to how well publishers are able to shift their technology partners' incentives — moving them away from selling as many impressions as possible to arranging data in the safest, most profitable way possible.
"Publishers shifted some control over the paths to their inventory to buyers through header bidding. It's not the reason publishers adopted header bidding, but it was an externality," said Kyle Dozeman, chief revenue officer of PubMatic's Americas division. "As you would expect, buyers actively optimized those paths towards their objectives. Publishers need to shift their technology partners' incentives. The timing is right for this, as systems and processes adapt to accommodate new forms of audience targeting."
In a cookieless world, marketers fragment identity
Yes, there's still much uncertainty over life without cookies, but one thing is clear: there's no one approach to identity. Indeed, marketers are testing multiple alternatives to mitigate the loss of third-party cookies. Call it a portfolio-based approach to identity: first, there are the authenticated IDs, which use single sign-on solutions across platforms and publishers: next, are probabilistic IDs, which have developed from cross-graphing solutions and try to build relationships between first-party IDs to support cross-domain targeting and measurement: third, are those solutions that use content and other device signals such as time and location and leveraging machine learning to cluster and group similar devices together according to interests: finally, there's the use of data partnerships, or first-party IDs applied within the publisher's owned and operated environment.
"As the world of identity changes, there's going to be a period of fragmentation of multiple identity providers that are all vying for the top slot as the provider for the open internet," said Anudit Vikram, chief product officer at ad tech vendor MediaMath. "It won't, however, be a market where a winner takes all. This period of fragmentation will continue on like this for a while before a few winners evolve as the alternative to third-party cookies."
Retail media for the win
The depreciation of third-party addressability could be a boon for retailers-cum-media owners. They own a deluge of first-party data, from across the sales cycle. This puts them in the crosshairs of marketers, many of whom see it as a core part of plans to replace third-party cookies.
Gap's chief growth transformation officer Sally Gilligan pointed to shift at the IAB ALM event earlier this year: "What matters is what we understand about our customers," she continued. "We have deep long-standing relationships with our customers which means we've accumulated extensive first-party data. We understand when there's a new addition to a family, we know when and where someone is going on vacation based on how they dress. We know what experiences they enjoy and the activities they want to do. We also know what lifestyle they aspire to and also what they're living currently."
All of that information is commingled with how people shop and how they spend their time — even when they're shopping with intent. Few media owners can offer that depth of understanding sans cookies. Even fewer can do it scale. Take Walmart for example. Around 230 million customers visit its sites weekly, either in-store or online. That number underpins an ads business worth $2.1 billion — proof that there's a lot of room in the retail media market for multiple players sitting on good customer data. Amazon's ads business is reliant on smaller businesses, for example. Walmart, conversely, is more predisposed toward larger advertisers from CPG and FMCG categories.
https://digiday.com/?p=443020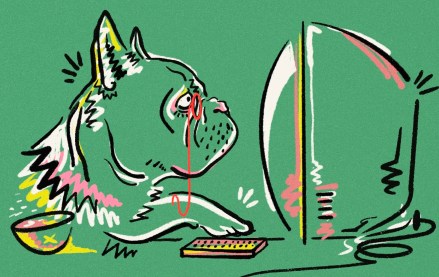 October 2, 2023 • 7 min read
•
•
When it comes to agencies, both of Meta's older sibling social media platforms may be past their primes.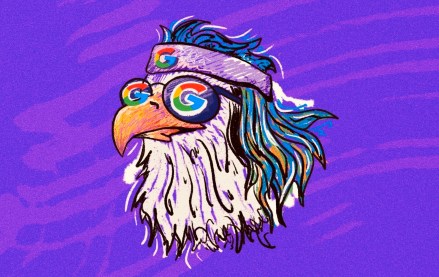 October 2, 2023 • 3 min read
•
•
The legal battle sees Apple and Google et al attempt to conceal their inner workings, developments that mirror the experience of their media customers.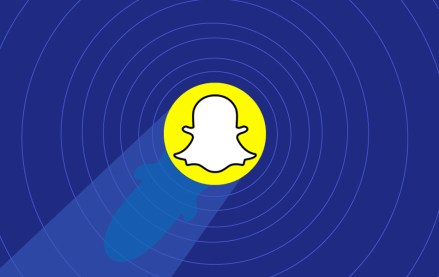 September 29, 2023 • 3 min read
•
•
"We are not diminishing the importance of AR," he said. "In fact, we are strategically reallocating resources to strengthen our endeavors in AR advertising and to elevate the fundamental AR experiences provided to Snapchat users."