A new era of drugmaker influence: How the pandemic inspired pharma marketers to target doctors in novel ways
July 15, 2021 • 6 min read
Ivy Liu
When a new prostate cancer therapy is approved by the Food and Drug Administration, it's especially pertinent to a small group of oncologists. And for the last half-century or so, drug firms left it up to reps to make in-person sales calls to tell them about it.
But now, like a vaccine shot in the arm, the pandemic has given pharmaceutical marketers a fresh incentive to use digital advertising to influence what drugs doctors prescribe — even when patients are in the room and doctors are looking at their digital health records. And when those patients fill their prescriptions, the data on those lengthy receipts stapled to their pharmacy bags tells those drug makers whether their influence campaigns led to a prescription and drug purchase. But with digital health data and targeting comes privacy risk and implications for the costs of drugs.
"We're now entering in a world where over the past 18 months, the customer, the hospital or the physician in the hospital have recognized that the reps only add a little bit of value but maybe not so much," said Ritesh Patel, chief digital officer at Ogilvy Health, Ogilvy Group's healthcare agency, which works with drug and medical device makers such as Pfizer, Novartis, GSK and Novo Nordisk. Meanwhile, Patel said, increased competition among drugmakers — "You can now have 10 products for a specific malady" — is pressing pharma brands to find other means of influencing doctors, such as through targeted advertising inside their work platforms.
Two key factors have spawned what could become a more sophisticated era of hyper-targeted digital pharma brand influence on physicians' drug decisions, according to Patel: 1) the Affordable Care Act's push for patients' health care records to be digitized and 2) the realities of the pandemic that precluded drug sales reps from visiting doctors' offices and hospitals.
'Warming up the market'

In late June, Ogilvy Health's point-of-care division launched a strategic partnership with Doceree, a firm that offers demand- and sell-side ad tech for targeting pharma brand messages directly to specific physicians based on their identifiable doctor codes and health care platform login data. This, in addition to other data showing their medical expertise, prescribing history and even whether they prescribed a competitor's drug a moment ago to a patient still in the room. The companies have spent the past year working together to develop complex business rules in the ad system for targeting display ads, pop-up text blocks or other messaging formats to doctors inside electronic health record systems.
The presence of ads inside these systems is not new, but the targeting and measurement capabilities are. Through partnerships with a web of electronic healthcare platforms and insurance and pharmacy data brokers, Doceree (pronounced like "doc-care") can target ads based on a doctor's previous prescription history coupled with the fact that she is viewing the health records of a patient with a particular disease and is using a prescription platform to write that patient a script for a specific drug.
When another boutique ad agency that works with pharma brands tested Doceree's programmatic ad system earlier this year, the goal was to target a few hundred specific glaucoma surgeons with ads promoting a new medical device expected to be approved by the FDA soon thereafter. "Warming up the market is important," said an exec at the agency, who wanted to reach "key leaders" to test the product. The exec declined to reveal details of the results of the test or whether the agency will try the system again.
Ogilvy Health is using the Doceree service in conjunction with its own data and targeting capabilities that might determine whether a doctor is at a particular hospital at a given moment, or whether they often refer patients to certain specialists. "We take a lot of the other pieces and put them together," said Patel.
Measuring 'script lift'

To detect when a doctor has just used a health platform to prescribe a particular drug, Doceree uses web crawlers that review information including the national drug code associated with the prescription. "When the doctor writes that code and moves to the next row, it is sort of a page refresh," said Harshit Jain, a medical physician and founder and CEO of Doceree. When the page refreshes, an ad for a competitor's drug can be triggered, for example.
But another part of the draw for drug makers is the ability to measure not only whether their ads inspired doctors to prescribe, but whether people actually filled those prescriptions. Doceree also has partnerships with data suppliers including Komodo Health and Symphony Health. Those data suppliers provide information from insurance and medicare claims and pharmacy purchase data to show how ad campaigns affect so-called "script lift" — measuring the number of new prescriptions or gauging the number of doctors who are new prescribers.
Doceree competitor DeepIntent earlier this month announced it has been awarded a patent for its DSP's ability to connect real-world clinical data with ad impression data to measure and optimize live campaigns and measure impact on prescription performance metrics.
Risks beyond patient privacy

Of course, healthcare data and targeting almost automatically raise privacy questions. "We never touch any patient data," said Jain, who said the Doceree ad targeting system and data use is HIPAA-compliant. For instance, he said if ads are targeted when a doctor writes a prescription, the patient information is not visible to the system at the time the ad is targeted. He added, "The majority of our [electronic health platform] partners are logged-in platforms and we only communicate to logged-in physicians on opt-in platforms."
Because Doceree has relationships with several electronic health record platforms, it is unclear what terms and conditions those systems require patients or their doctors to agree to. One platform partner, Office Ally, allows Doceree to target ads to physicians using its practice management and prescribing tools as well as to patients based on patient diagnosis codes when they're checking in using digital tablets before a doctor visit. When patients agree to receive a voucher for a drug purchase based on their diagnosis code, "they're consenting to being advertised to; there's also potential for a clinical trial if there's a rare disease," said Brian O'Neill, CEO and founder of Office Ally.
Targeting physicians in digital point-of-care environments raises serious privacy concerns, said Pam Dixon, executive director of World Privacy Forum, a nonprofit research organization that centers much of its work on health privacy issues including medical identity theft.
While Dixon said the specific privacy implications of the Doceree and Ogilvy Health partnership and capabilities were unclear, there is potential for violation of HIPAA regulations if a patients' insurance code or other data associated with their electronic health record is exposed to an entity such as an ad firm, or if payment information such as credit card data is associated with a patient's medical condition, she noted.
"We have to get everything we do approved by medical, legal and regulatory at our pharma clients before we can execute any of our programs," wrote Patel in an email to Digiday. "Our programs have been through many privacy reviews at our pharma clients and we are very careful and diligent in ensuring we do not violate any of the rules that protect patients rights and privacy."
But there are other implications that go beyond privacy, according to Dixon. "One of the very significant considerations here is: What does advertising directly within an EHR system do to the cost of healthcare?" she said. "If doctors get ads for a drug that's 15 or 30 times the price of a generic, what does that do to the cost of healthcare? That's a question we really need to answer."

https://digiday.com/?p=420521
September 27, 2023 • 10 min read
Digiday+ Research assesses how brands and influencers are using Shorts to reach new audiences and what types of Shorts videos create the most buzz for marketers.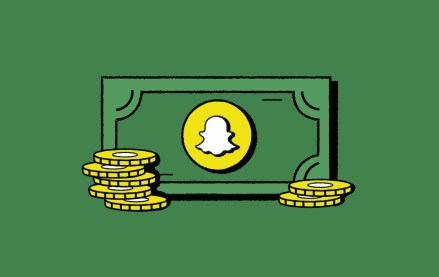 September 27, 2023 • 4 min read
Yesterday, Snapchat marked its return to in-person agency roadshows, sending company representatives to Horizon Media's Manhattan office to showcase a Snap-designed video game intended to capture the essence of what it's like to work at an agency — and how Snapchat can be part of the process.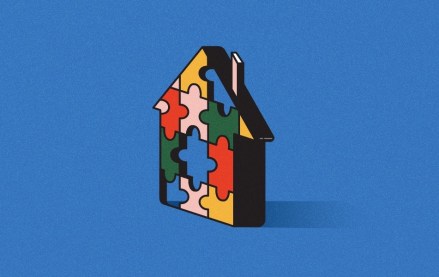 September 27, 2023 • 5 min read
As in-housing settles in as a mainstay, some marketers push for complete control.