5 things to know this week: Ad buyers' struggles with Amazon, Facebook Watch show terms and more
December 22, 2017 • 4 min read
•
•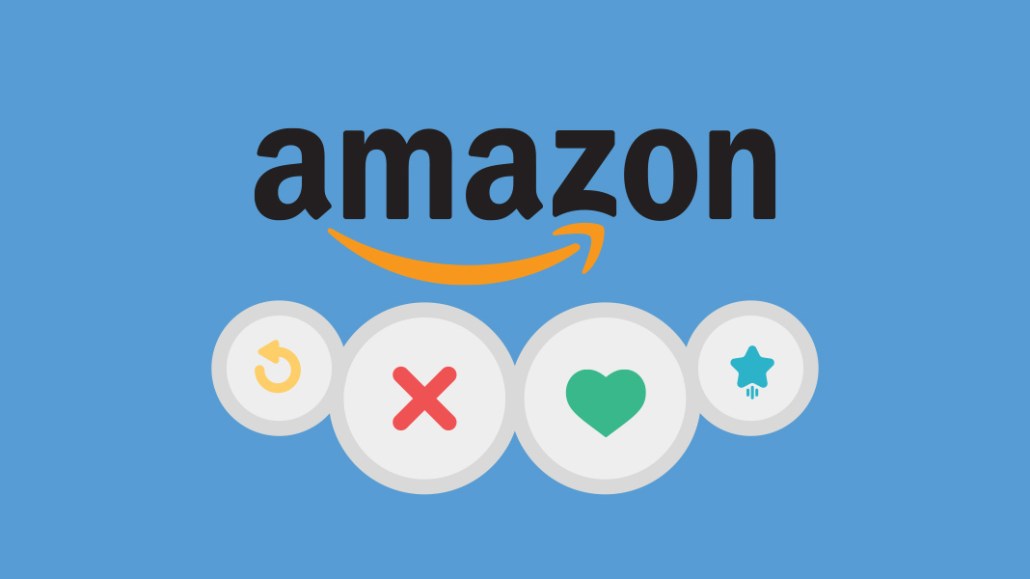 This week's things to know include problems ad buyers face when working with Amazon, Facebook's changing terms for Watch shows and more.
Ad buyers struggle to advertise through Amazon
Ad buyers are having issues building relationships with Amazon, with it sometimes taking more than a year to secure an Amazon rep and then start the process of advertising through Amazon's suite of ad offerings.
"It's at a level where you can only develop a relationship with Amazon if you know someone," said one ad buyer at a large agency.
Even with Amazon reps, ad buyers don't necessarily get answers they need. "The teams have really focused expertise, so when you ask a question about another ad product or product road map, it tends to get lost in translation, and you have to be directed to another product team," said Price Glomski, evp of digital strategy at digital agency PMG.
And ad buyers that have worked with Amazon find its ad infrastructure underdeveloped compared to Google's and Facebook's. They believe Amazon Marketing Services — a self-serve paid search marketing tool that is supposed to help advertisers efficiently run search campaigns on Amazon — requires lots of manual work, has inefficient reporting and is not as handy as expected.
As Nich Weinheimer, marketing director for Amazon consultancy Buy Box Experts, put it: "[Amazon] is playing catch-up in advertising to become an equal player to Google and Facebook."
Ad tech grapples with Safari's ad-tracking change
Three months after Apple updated its Safari browser to prevent third parties from tracking users more than 24 hours after a user visits a website, ad tech is feeling the effects. Retargeting firm Criteo revealed the update harmed its business more than expected, causing its shares to drop 26 percent within hours.
Criteo is the poster child for how Safari's change affects ad tech because retargeting drives its business, and it's the most recognizable vendor in that category.
"Apple doesn't rely on an ad business, so they are prioritizing user experience," independent tech consultant Matt Rosenberg said. "The fact that it is a choice between ad tech and user experience doesn't speak well for what ad tech has been doing."
Facebook is adjusting terms for Watch shows
Facebook increasingly wants bigger-budget shows it can buy outright for Watch, which one Watch partner said Facebook calls "hero" shows.
Characteristics of hero shows:
Episodes of 15-plus minutes
Potential budgets into the six figures, per Watch partners
Producers would make the 10 to 15 percent profit margin that entertainment studios get for making TV shows.
The first Watch partner said for 2018, Facebook is offering back-end percentages, additional money the producer makes if a show's revenue exceeds the production cost. But the producer usually only gets 1 or 2 percent of the profit in those arrangements.
The upshot: Publishers might only be able to rely on the production margin to make money from Watch shows.
Brand safety remains a big concern for advertisers
Video ad platform Teads surveyed 100 chief marketing officers and vps at large brands in November and found that almost 80 percent of them are more concerned about brand safety than ever before.
To address these worries, nearly 60 percent of respondents boosted spending on brand-safe sites, half reviewed their agency and vendor contracts over the past year, and more than one-third boosted third-party measurement on their campaigns.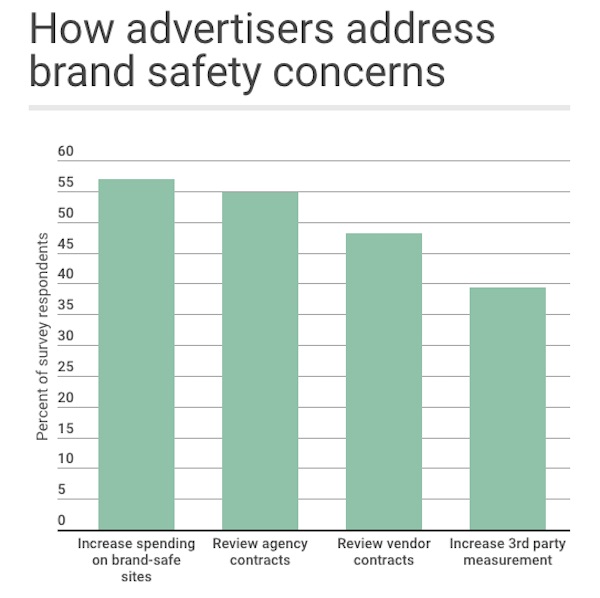 The impact of Instagram's new features
Instagram has added the ability for users to follow hashtags, which surfaces hashtag-focused posts, and a "Recommended for you" section that shows three to five posts that a user's friends have liked after the user has viewed all their new posts.
How the changes affect organic reach:
Increased clutter: Users must scroll through more content to reach all organic content, so posts not backed by a robust paid Instagram strategy will likely end up more buried.
Improved discoverability: The option to follow hashtags lets marketers capitalize on trending conversations, could boost influencers and encourages publishers to form communities related to their own hashtags for audiences.
Hashtag abuse: Marketers will probably add more trending hashtags to posts and Instagram Stories. "The real challenge on all of us [is] determining which hashtags are actually relevant and can add value to conversations," said Amanda Peters, group strategy director at Wunderman.
Bonus research
At the Digiday Marketing Summit earlier this month, we found that only 15 percent of 30 marketing executives we surveyed use artificial intelligence for marketing to date, while 46 percent wish their companies had an AI strategy. Subscribe to Digiday+ risk-free for your first 30 days to get access to more research like this.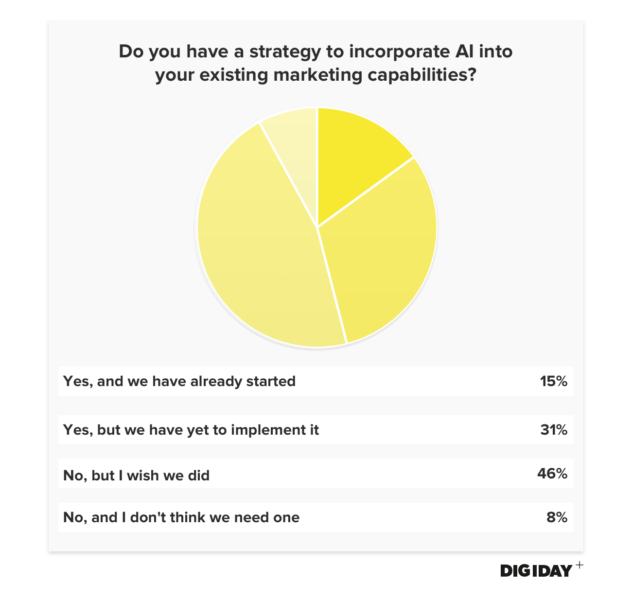 https://digiday.com/?p=269169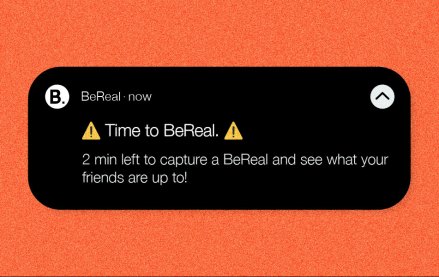 October 4, 2023 • 4 min read
•
•
BeReal launches its first global campaign, hoping to drum up buzz with users. Now, marketers are reconsidering the app.
October 4, 2023 • 7 min read
•
•
There are still those who believe that AR has a place in the marketing funnel, however big or small right now.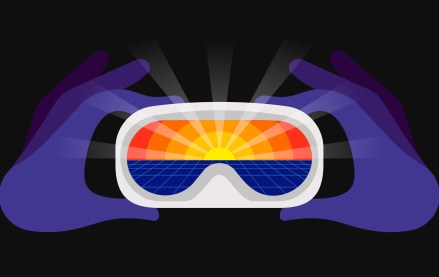 October 4, 2023 • 3 min read
•
•
With Pokémon Go revenues falling year-over-year, Niantic, its developer, is looking beyond its popular augmented reality game to generate profits.