5 Brands That Won at Social Media in 2013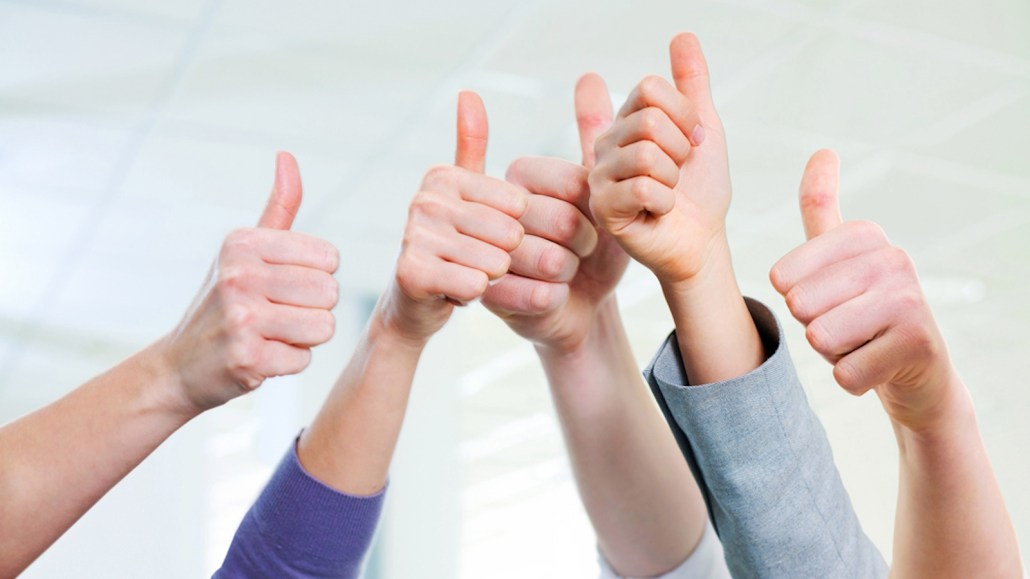 Fill-in-the-blank tweets, retweet requests and forced attempts at "real-time marketing" have become the unfortunate norm when it comes to brand behavior social. But every once in a while, a company will surprise you with something great.
While there will always be brands screwing up on social, it's just as important to recognize when they actually do good things in the space. Here are five of examples of brands killing it on social media in 2013:
Purolator
In July, Canadian shipping company Purolator turned a customer complaint into a funny exchange on Twitter. Customer Lloyd Rang missed a delivery, which Purolator then sent to a pick-up center about 40 minutes away from his home rather than just scheduling a redelivery. Rang was understandably frustrated with the situation and also noticed they spelled his name on the ticket as something closer to "Iliad" than "Lloyd," so Rang took to Twitter to vent/joke about it and ran with the Homer reference. His tweet was not directed at Purlator's handle, but the company picked up on it anyway and decided to play along with the joke. The result was a funny back-and-forth that left Rang pleasantly surprised. Just goes to show, a sense of humor and speed of response can go a long way in social media and brand perception.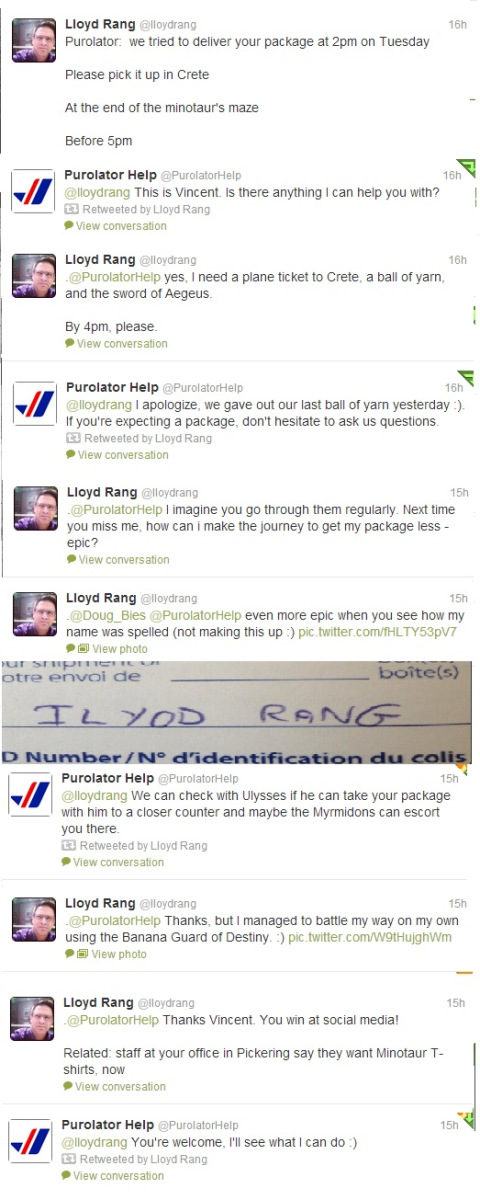 Netflix
Like at Purolator, Netflix customer service reps seem to have something of a sense of humor. In October, redditor tonypotenza posted a funny exchange between Netflix customer service rep "Mike" and a customer who had an issue watching an episode of "Parks and Recreation." Rather than following the typical customer service troubleshooting script, Mike — or rather "Captain Mike" — started bantering as though they were communicating between space stations. The post went viral on reddit, and Netflix took notice. While some companies might scold their employees for not following typical customer service narrative and opting instead for non sequitur Spock-speak, Netflix commended "Cpt. Mike" on Twitter.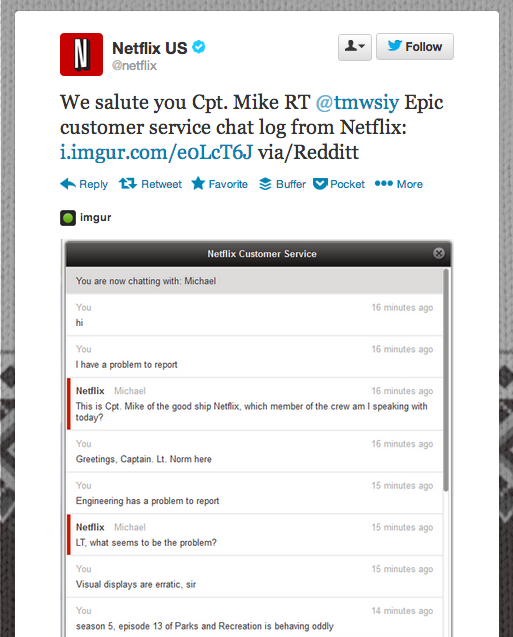 American Airlines
This past July, Alan Silberberg was traveling with his kids on American Airlines. He was worried about making his connecting flight in Chicago, and while he was stuck on the ground in a plane, he started tweeting @Americanair asking them if he should rebook his connecting flight. While airlines aren't usually known for their exceptional customer service, American Airlines couldn't have handled the situation better. The airline tweeted back at Silberberg and got his flight info and proceeded to have the Chicago airport hold his connecting flight for him until he arrived. Talk about amazing customer service and great use of Twitter to help a customer with a real issue in real time.
Citi Bike and J.Crew
Earlier this December, Paull Young, the director of digital media at charity: water, fell off of his Citi Bike on his way to a morning meeting. Naturally, he tweeted about his accident and in a response to a friend who asked him if he was OK, tweeted that his khakis were ruined along with the hashtag #PLEASESENDPANTS. Citi Bike noticed the tweets and quickly sprang into action, sending Young some J.Crew gift cards so he could buy new pants. Young tweeted a picture of his gift cards, giving shout-outs to both brands. This is a great example of brands listening on social and doing something unexpectedly nice for people.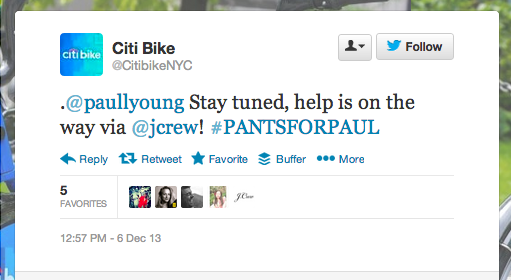 Nissan
Nissan's social media team knew a good thing when they saw it: Luke Aker's funny craigslist ad and parody commercial for his beat-up 1996 Nissan Maxima. Aker, an aspiring ad creative, decided to have some fun with his little sales pitch, and it really paid off. Just last week Nissan contacted Aker via Twitter and not only applauded his sense of humor but also bought the car from Aker at his original asking price — and, on top of that, donated an additional $1,000 to Aker's charity of choice, The Wounded Warriors Project. Nissan's quick reaction and ability to appreciate someone's sense of humor, along with generously donating money to a charity, all make this a social media win for everyone.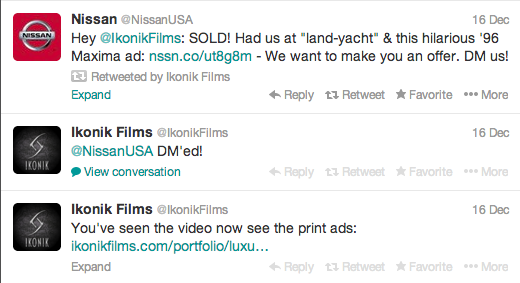 https://digiday.com/?p=59415