As predicted, years of entertainment giants and tech titans preparing to take on Netflix has led to the opening salvos being discharged — or at least formally announced — in the first half of 2019. And while the battle for the future of TV advertising has been underway for a little longer, a new front has opened as TV networks are taking on digital platforms on their own turf. With fireworks on the horizon, here are the storylines that have lit up the TV-and-video industry in the first half of 2019.
After the mega-mergers, here come the mega-moves
The past couple of years have been dominated by several massive media mergers: AT&T-Time Warner, Disney-Fox, Comcast-Sky and Discovery-Scripps. Now that those deals have closed, we're starting to see these companies make moves to take advantage of the mergers.
AT&T kicked off the year by announcing that its advanced advertising division, Xandr, would work with WarnerMedia's Turner networks to sell ads targeted based on the telecom company's customer data. Then the company shook up the ranks of WarnerMedia, with HBO CEO Richard Plepler and Turner president David Levy choosing to depart, Warner Bros. CEO Kevin Tsujihara stepping down after a scandal and former NBC exec Bob Greenblatt stepping in to oversee WarnerMedia's entertainment and streaming businesses.
Meanwhile, after taking majority control of Hulu through its acquisition of Fox, Disney was able to negotiate to buy Comcast's stake in the streaming service and is expected to bundle Hulu subscriptions with subscriptions to its Disney+ and ESPN+ streaming services. Comcast has begun to merge the international operations of Sky and NBCUniversal while also combining some of their ad sales efforts. And then Discovery has begun to use audience data from Scripps Networks to bolster its ad targeting capabilities.
It's not like the mergers of major media companies are over, though. Merger talks between CBS and Viacom have resumed for the third time and appear to be much more likely to go through this time.
Every major entertainment company has a Netflix rival now (or will soon)
Netflix has established that people are willing to pay to stream shows and movies to their TVs, phones and computers. Now just about every other entertainment giant is getting in on the act.
A year and a half after Disney announced plans to develop its own streaming service and pull its programming from Netflix, the House of Mouse showed off the product and some of its original programming before the $7-a-month service debuts in November. That's more than could be said of Apple, which announced its streaming service Apple TV+ but has yet to say what the cost will be of the service, which is supposed to become available sometime this fall.
NBCUniversal did say how much its streaming service will cost: nothing. That's because the service will carry ads when it rolls out sometime next year, though there will be a paid, ad-free version. And WarnerMedia is reportedly circling around a $16 or $17 price tag for its streaming service that the company plans to start testing later this year.
The content trade wars have commenced
If content is king, everyone's coming for the crown. For any company to succeed in rivaling Netflix, they will need content that can compete with Netflix's library for people's attention. So they are starting by pulling from Netflix's library. Once again, Disney initiated this trend when it announced that it would pull its content from the streaming service to populate its own. NBCUniversal has followed suit most recently by announcing that it will remove "The Office" from Netflix to put the show exclusively on its streaming service in January 2021. WarnerMedia is likely to do the same with "Friends" for its streaming service.
The content trade wars extend beyond programming that's already been produced to also cover people producing new programming. As Netflix has locked up deals with prolific TV producers like Ryan Murphy and Shonda Rhimes, its would-be rivals are similarly signing exclusive overall deals with TV makers secure rights to the new shows they make. Apple has snagged the creator of "Friday Night Lights" and "Parenthood" Jason Katims and "The Fast and the Furious" director Justin Lin, but it appears to have lost out on J.J. Abrams, who has reportedly been won over by WarnerMedia. For its part, Amazon has hung onto "The Marvelous Mrs. Maisel" creators Amy Sherman-Palladino and Daniel Palladino and nabbed the creators of HBO's "Westworld" Jonathan Nolan and Lisa Joy away from Warner Bros. TV.
As digital platforms bid for TV budgets, TV networks angle for digital dollars
The TV and digital video advertising markets have been on a collision course for at least as long as the likes of Hulu and YouTube began lobbying for — and taking — a cut of the annual TV upfront market. Last year Roku joined the fray, and this year Amazon and Facebook have followed. But they aren't the only ones trying to catch the ad dollars shifting from traditional TV to streaming video. So are the TV networks.
In an apparent acknowledgment of advertisers' interest in audience-based advertising and digital alternatives to linear TV's rising ad prices and declining viewership, TV networks have upped the digital side of their pitches to upfront advertisers. After acquiring Pluto TV, Viacom immediately made the ad-supported streaming video service a centerpiece of its upfront pitch this year. Meanwhile, NBCUniversal used its upfront presentation to talk up its upcoming, ad-supported streaming service, and Discovery, as well as AT&T's WarnerMedia and Xandr, promoted their digital ad targeting options.
With ad buyers' appetites for targeted ads against TV-quality content growing along with digital platforms' abilities to satiate that hunger — the TV networks have started planting the seeds to make targeted advertising an even bigger part of next year's upfront pitch. When this year's upfront cycle was only beginning to get underway, a consortium of TV networks banded together with Vizio's automated content recognition firm Inscape to form Project OAR, an effort to standardize targeted TV advertising on connected TVs. Then in the middle of the upfront season, another group of TV networks, OpenAP, announced it would roll out a buying platform for targeted TV advertising.
Subscription video sales skyrocket
The subscription video market is quickly becoming oversaturated. In addition to subscription stalwarts like Netflix, Hulu and Amazon Prime Video, there are the aforementioned subscription-based streaming services coming from Apple, Disney, NBCUniversal and WarnerMedia. And then there are the subscription resellers. In light of the success that Amazon has experienced with Amazon Prime Video Channels, Apple, Roku and Facebook have rolled out or are developing their own programs to sell subscriptions to other companies' subscription video services, seemingly lowering the barrier for more subscription services to hit the market.
The surfeit of subscription services demands the question: How many services are people willing to pay for? The answer to that question is clouded by the fact that the prices of some subscription services, especially streaming TV services, continue to balloon. This year Hulu, YouTube TV and DirecTV Now have each raised the prices of their respective streaming TV services to cover carriage fees and compensate for subscriber churn. Meanwhile, Netflix has continued to increase its prices to account for the amount of money it must spend on content to keep people entertained and, therefore, subscribed.
This surge in competition for viewers' — and advertisers' — attention and wallets that we've seen in the first half of the year will inevitably continue, if not accelerate, in the second half of 2019. The launches of Disney+ and Apple TV+ will give us a better idea of the level of competition facing Netflix, and the wrap-up of this year's upfront cycle will show how narrow (or not) the divide between traditional TV and digital video ad sellers really is. The streaming video war is unlikely to be won or lost anytime soon, but before the year is over, we may see the first victories and casualties.
https://digiday.com/?p=339732
This week's Future of TV Briefing looks at what an industry group's conditional certification of three measurement currency contenders signals about the TV ad business's measurement overhaul.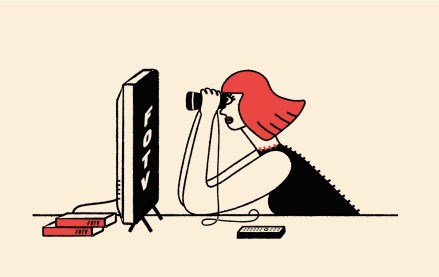 This week's Future of TV Briefing offers an updated list of the key terms that can cause confusion when talking about the TV, streaming and digital video industry.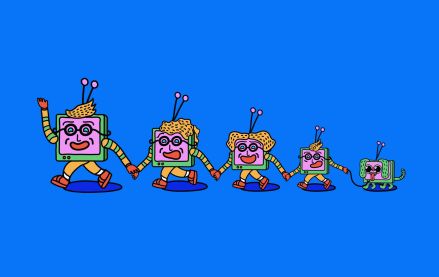 This week's Future of TV Briefing looks at what the Disney-Charter pay-TV distribution deal seems to indicate about the increasingly more-complementary-than-contentious relationship between traditional TV and streaming.