Platforms want to become the new cable TV.
Super Deluxe, a digital comedy publisher funded by Turner, is launching a new web series next week on Facebook that will contain short commercial breaks. This makes Super Deluxe one of the first media partners to test out Facebook's new mid-roll ads program, which also includes BuzzFeed and The Washington Post, among other top digital publishers, according to sources.
The series is called "City Girl" and will debut on Super Deluxe's Facebook page, which has 2.3 million followers. Consisting of six two-to three-minute episodes, the show follows the dating life of a young woman who owns a "shabby chic" clothing store.  Super Deluxe will debut all six episodes of "City Girl" simultaneously with one commercial placed during a natural scene break in the show, according to Jesse Pearson, creative director of Super Deluxe and former editor-in-chief of Vice.
Super Deluxe is a beta partner for Facebook's mid-roll ads program, which allows media companies to include a five- to 15-second ad as long as the video is at least 90 seconds long. Facebook sells all the ads, with the creator getting 55 percent of the revenue. Pearson wouldn't say how much the show is expected to generate. Still, the move is another sign that Facebook is getting serious about having TV-like content, not just random live videos of people getting tattoos.
"It signals that the platform is walking the walk and not just talking the talk when it comes to having more substantive, lengthier content," Pearson said. "The con is that if you're used to watching videos on Facebook in a certain way — and Facebook is all about scroll, scroll, scroll — there's going to be a learning curve now that there will be interruptions in the content. The hope is that viewers understand it's because we're getting more ambitious as Facebook video creators."
Super Deluxe is not getting paid by Facebook to distribute "City Girl" on the platform — the project was self-financed. But the publisher is in conversations with Facebook and other social platforms for original content, Pearson said. Facebook, Snapchat and YouTube are all currently in the market for original content as these platforms continue to chase TV ad dollars.
Today, Super Deluxe employs more than 100 people, including 15 staffers dedicated to creating short-form videos for social platforms. This is a team that Pearson plans to triple in the coming year as the publisher plans to triple its output for these types of videos.
Super Deluxe also has a team focused on creating shows for TV and streaming platforms. For instance, it recently sold its first long-form show, called "Magic Fun House," to Fullscreen's subscription streaming service for teens and young millennials.
Creating shows — whether shorter, five-minute projects for Facebook and other social platforms or longer fare for TV and OTT partners — is a big priority overall for Super Deluxe this year. (It's becoming a point of focus for many digital publishers, including giants like BuzzFeed.) On the social side, Super Deluxe is targeting at least one web series per month, starting with the next week's release of "City Girl." In addition to comedy series, the publisher also wants to explore other genres including drama and horror, as well as both scripted and unscripted formats.
"Here comes the worst phrase ever: We make premium content," Pearson said. "Now that the platforms are catching up and wanting this kind of content, that's great for us — it's what we're set up to do."
https://digiday.com/?p=227964
This week's Future of TV Briefing looks at the post-strike landscape for producers preparing to pitch projects to TV networks, streaming services and film studios.
This week's Future of TV Briefing looks at what an industry group's conditional certification of three measurement currency contenders signals about the TV ad business's measurement overhaul.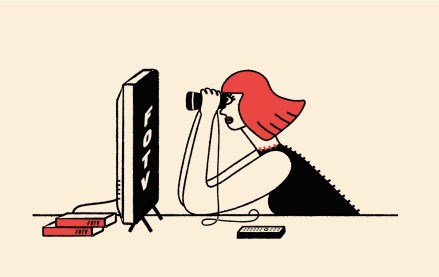 This week's Future of TV Briefing offers an updated list of the key terms that can cause confusion when talking about the TV, streaming and digital video industry.