The Rundown: Disney+ tops 152 million subscribers, but growth slows in the U.S.
August 11, 2022 • 3 min read
•
•
In the same quarter that Netflix lost subscribers and NBCUniversal's Peacock saw stagnant subscriber growth, Disney's Disney+ saw subscriber growth accelerate in the quarter that ended July 2. But, the media company's flagship streaming service did see subscriber growth slow in the U.S., and its two other streaming services — ESPN+ and Hulu — also saw subscriber growth slow in the period.
Nonetheless, Disney's total number of streaming subscriptions reached 221 million, Disney CEO Bob Chapek said during the company's quarterly earnings call yesterday. It's unclear whether that figure translates to Disney having surpassed Netflix's 220.7 million subscriber base, since Disney's number concerns subscriptions, not unique subscriber accounts, and may include multiple subscriptions from the same account holder.
The key numbers:
$21.5 billion in total revenue, up 26% year over year
$7.2 billion in revenue from linear TV networks, up 3% year over year
$5.1 billion in revenue from direct-to-consumer streaming services, up 19% year over year
152.1 million subscribers to Disney+, up 10% from the prior quarter
22.8 million subscribers to ESPN+, up 2% from the prior quarter
46.2 million subscribers to Hulu, up 1% from the prior quarter
Disney+
Disney+'s global subscriber additions in the latest quarter outstripped each of its main rivals that break out quarterly subscriber numbers. Whereas Disney+ added 14.4 million subscribers in the period, Netflix lost 970,000 subscribers; Warner Bros. Discovery added 1.7 million subscribers across HBO, HBO Max and Discovery+; Paramount+ added 3.7 million subscribers and Peacock stayed flat.
However, in the U.S., Disney+ did run into a subscriber slowdown. The streamer only added 100,000 domestic subscribers in the period, compared to the 1.5 million U.S. subscribers it added in the previous quarter.
Disney+ ad-supported tier and price increase
Not so coincidentally, on the same day it reported the U.S. subscriber slowdown, Disney announced the launch date and pricing for its upcoming ad-supported tier, which is supposed to help the company gain cost-conscious subscribers. However, the ad-supported tier's pricing may not so much help Disney gain subscribers as keep its existing subscribers, who may be unwilling to agree to the service's impending price increase.
Disney+ Basic will debut on Dec. 8 and cost $7.99 per month, which is how much Disney+'s ad-free tier currently costs. With the addition of the ad-supported tier, the ad-free tier's price will increase to $10.99 per month, which could cause people to cancel their subscriptions, especially if the economic downturn persists. However, "we do not believe there is going to be any meaningful long-term impact on our churn as a result" of the pricing increase, Chapek said during the earnings call.
Disney+ subscriber growth forecast
Disney updated its subscriber guidance for Disney+. Previously, the company said it expected Disney+'s subscriber base to be between 230 million and 260 million subscribers by the end of its fiscal-year 2024. Now, the company is separating its projections for its core Disney+ service and its Disney+ Hotstar service, which is aimed at the Indian market.
Disney expects to have 135 million to 165 million core Disney+ subscribers by the end of fiscal-year 2024, which Disney finance chief Christine McCarthy said during the earnings call was "largely consistent with previously provided guidance." Meanwhile, Disney+ Hotstar is expected to have up to 80 million subscribers by the end of fiscal-year 2024, which appears to mark a 15 million-subscriber downgrade from the previous projection. The downward revision likely has to do with Disney losing streaming rights for the Indian Premier League.
Broader subscriber slowdown
Disney+ isn't the only one of Disney's streaming services to see subscriber growth ebb. Hulu turned in another quarter of 1% sequential subscriber growth, and ESPN+'s subscriber growth subsided a bit from 5% in the previous quarter to 2% in the latest one.
Furthermore, Hulu's streaming pay-TV service lost subscribers for another quarter. After losing 200,000 subscribers in the first three months of 2022, Hulu's pay-TV service shed another 100,000 subscribers in the most recent three-month period.
https://digiday.com/?p=460576
This week's Future of TV Briefing looks at what an industry group's conditional certification of three measurement currency contenders signals about the TV ad business's measurement overhaul.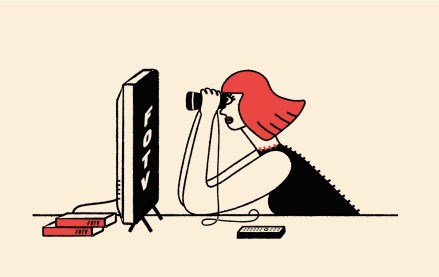 This week's Future of TV Briefing offers an updated list of the key terms that can cause confusion when talking about the TV, streaming and digital video industry.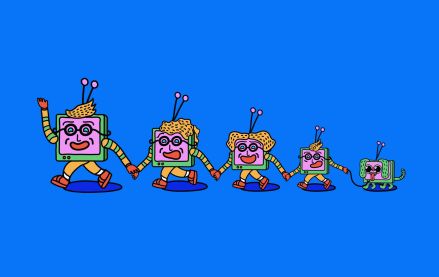 This week's Future of TV Briefing looks at what the Disney-Charter pay-TV distribution deal seems to indicate about the increasingly more-complementary-than-contentious relationship between traditional TV and streaming.