The overhaul of TV advertising's upfront model is underway
January 6, 2023 • 8 min read
•
•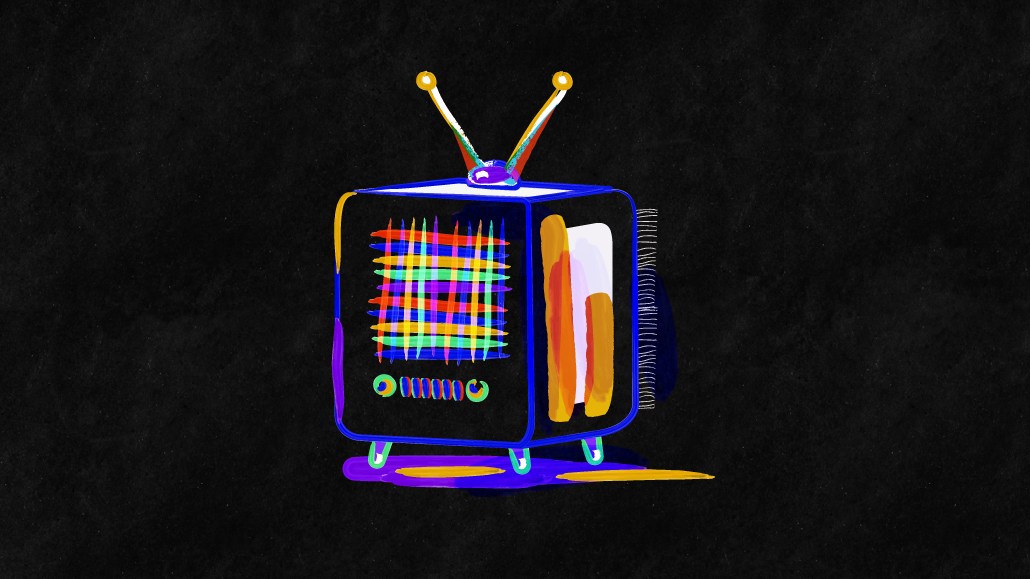 Ivy Liu
This article is part of a limited editorial series, called The 2023 Notebook, and is designed to be a guide to marketing and media buying in the new year. More from the series →
This is not a prediction piece proclaiming 2023 will be the year TV advertising's upfront model undergoes its long-awaited overhaul. No, that will be 2024, at the earliest, if ever.
"This is an interesting year because there's just so many different factors of new streamers and weird economy and all that stuff. And then in '24, I would imagine things might start shifting a bit. I don't think there's just going to be a year [when] everything falls off a cliff," said one agency executive.
The idea that the upfront should go away or that large advertisers should not participate in reserving media via the upfront is a step too far.
That is to say, a landslide is unlikely to sweep the upfront model — an annual marketplace for advertisers, agencies, TV networks and streaming services to sign long-term deals — into the sea in 2023. But the upfront model as it has existed for decades is eroding. There are swells — in the form of measurement changes, streaming shifts, flexibility demands, buying approaches and economic instability — that are sending waves pounding against the cliff and changing the shoreline.
"The idea that the upfront should go away or that large advertisers should not participate in reserving media via the upfront is a step too far in my opinion. However, not acknowledging that the days of old are past us is also a mistake. We as an industry must recognize that the needs and expectations of clients have changed, and that means we have to be willing to let go of historical norms and embrace heightened transparency, flexibility and transformation across the ecosystem," said Geoffrey Calabrese, chief investment officer at Omnicom Media Group.
The upfront model "might evolve, but I don't think [the change is] going to be the fundamental construct of this futures market where a few key things are agreed to in advance. That will remain as a construct," said a TV network executive.
"I don't see the upfronts going away anytime soon, but maybe they become less and less material as the years go on," said a second TV network executive.
Measurement tsunami
The TV advertising industry's ongoing currency changeover is its version of a 100-foot wave. Nielsen's measurements have been the primary basis for upfront transactions for decades, so a move to adopt alternative measurements is a seismic shift.
"When you say tectonic, you're talking about currency. It's so much bigger than everything else," said the first TV network executive.
But tectonic plates move slowly. 2023 stands to be another test-and-learn year as advertisers, agencies and TV networks sort out which measurement providers are ready to be relied upon as currencies, with Nielsen planning for Nielsen One to replace its legacy measurement system in 2024.
"The real fuse on this is probably September of '24," said the first TV network executive referring to Nielsen's measurement system update.
"I don't fundamentally believe the sell side is ready to do a rate card on a new currency," said a third TV network executive. This person projected that the industry is "at best 15 months away from implementing new currencies."
"A lot of us thought the 2022-23 upfront would set up for a monumental change for [the 2023-24 upfront cycle]. My feeling is '23-'24 is going to set up that change, from a measurement currency standpoint, for '24-'25," said a second agency executive.
In the meantime, there remains the need for the various measurement providers to gain universal support among buyers and sellers. "There needs to be more uniformity in terms of measurement systems to move the ball forward in a meaningful, seismic way," said the first agency executive.
Liquidity in the upfront
Then there are the other swelling developments. Among them, the buy side continues to call for the sell side to provide greater flexibility in upfront deals. While TV network owners have conceded to less stringent cancelation options on the linear TV side, they have also pushed advertisers to adopt those linear terms on the streaming side of their upfront deals as opposed to supporting the Interactive Advertising Bureau's standard 14-day, 100% cancelation option for guaranteed digital deals.
With the IAB kicking off a two-year process in 2023 of updating its terms and conditions — including potentially rewriting its cancelation standard — agency executives hope to not only maintain the standard but broaden its support on the sell side to at least span all streaming and digital video inventory. And with the broader advertising slowdown, agency executives see an opportunity for the 2023 upfront to shift to favor buyers and put them in position to press for greater flexibility options.
"Buyers, in general, have pushed for more accountability and more flexibility for three years. When we have the upper hand, we can push on some of those areas. And other times it's little harder," said a third agency executive.
TV network executives are not so uniformly committed to such a change, but they did acknowledge the need for more flexibility in upfront commitments.
"I fundamentally believe that the sell-side has to meet marketers where they want to be; the video ecosystem has to evolve. Additional discussions around flexibility are still on the table. Cancelation windows, days' notice, the ability to move it across viewing windows – this should be part of the conversation for all of the players collectively advancing the marketplace," said Peter Olsen, president of ad sales at A+E Networks.
Additionally, there's the rise of streaming — with streaming-only sellers like Roku and YouTube typically providing that greater flexibility in their upfront deals — as well as the shift from show-based buying to audience-based buying. Both are growing areas of the business that don't really fit the traditional upfront model.
While the likes of Disney and NBCUniversal peddle their programming as a scarce resource, the likes of Roku and YouTube are selling their ability to put advertisers in front of audiences almost irrespective of the programming. TV network owners are similarly pushing more audience-based buying options to appeal to advertisers more concerned with targeting certain audiences to drive lower-funnel objectives, like product sales and website visits, than reaching broad audiences to raise brand awareness.
To be clear, audience-based buying does currently play a role in the upfront market. TV networks take the money advertisers commit in the upfront and allocate some of it toward their advanced advertising products that target ads beyond the traditional age-and-gender-based segments. But in some respects, audience-based buying is antithetical to the upfront model, and its growing prevalence — catalyzed by the shift in audiences and ad dollars to streaming — poses a threat to the upfront.
"The discussion with everyone is what's the use of the video space from a standpoint of awareness down to purchase. That's got to get right-sized and figured out," said the third TV network executive.
"As we get more advanced with audiences, currency and measurement, the upfront weakens in its need because you're using the entire funnel at all times, and the stuff you're buying upfront is for awareness," said the second agency executive. "Brand awareness, if you think about it, is the main function of video inventory, especially long-form and linear. Once that need goes away, maybe you don't need the upfront."
The upfront undertow
And that tees up another threat to the traditional upfront model. Some newer, digital-native advertisers are less willing to commit to the fixed, upper-funnel nature of an upfront deal. That unwillingness is exacerbated by the fact that these advertisers are typically pressed to pay higher rates in the upfront than legacy upfront advertisers that are dealing off price points set decades ago. Additionally, newer upfront advertisers, such as direct-to-consumer brands and cryptocurrency companies, have hit rough patches with their businesses that mitigating their participation in the upfront.
"What we started to see was the DTC guys grew up, they started in social, they started to embrace TV in some way, shape or form. Peloton was a huge spender two years ago; now they're virtually gone," said the second TV network executive.
"Those new advertisers aren't coming in with massive budgets. A lot of them disappeared," said the second agency executive.
"Certainly the biggest problem these days with the upfront model is, while it's still a very good efficient model for clients who know they want to be there, with things so up in the air, it's hard for these guys to commit," said the first agency executive.
Which brings us, finally, to the economic downturn that may or may not continue into next year's upfront cycle.
Multiple agency executives said they expect the amount of money advertisers commit in the upfront in 2023 to be lower than the amount committed in 2022. However, they caveated by acknowledging that companies' financial circumstances could change by early summer when negotiations kick off. They also said the economic conditions could lead some advertisers that expect to continue to advertise on TV and streaming throughout 2023 into 2024 to be more likely to commit to upfront deals in order to secure lower ad prices than what they may encounter in the so-called "scatter" market, where TV networks and streaming services sell inventory unclaimed by upfront advertisers.
"You never want to be that advertiser that gets caught in scatter and you're just paying through the nose," said the first agency executive.
"People think of the upfront as leverage for sellers, but the reality is it's an enormous opportunity for buyers because it does give them fairly significant cost advantages," said the first TV network executive.
To conclude, the upfront as a part of TV advertising's future seems fairly fixed, but the role of the upfront in the future of TV advertising appears to be much more fungible.
"We did a lot of road trips this fall seeing clients and agencies. I never felt less consensus on what to do," said the third TV network executive.
https://digiday.com/?p=481523
This week's Future of TV Briefing looks at how this year's upfront and recent announcements from AMC Networks and Paramount indicate the progression of programmatic in the TV and streaming ad market.
This week's Future of TV Briefing looks at how major streaming service owners' subscription business fared in the third quarter of 2023.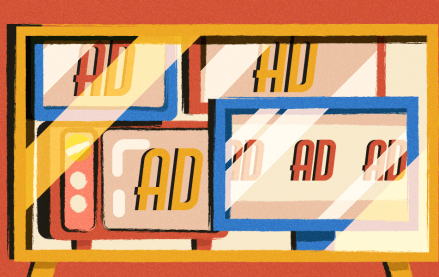 This week's Future of TV Briefing looks at what TV and streaming companies' latest quarterly earnings reports indicate about the state of the TV advertising market.