The Economist is trying to convert its 1m YouTube subscribers into paying members
October 29, 2019 • 5 min read
The Economist has reached 1 million YouTube subscribers and is starting to see signs that these videos are driving referral traffic back to its site, where ultimately it wants people to subscribe.
In September, as part of the funding it received from Google's Digital News Initiative, The Economist began publishing YouTube videos designed to increase watch time and interaction on YouTube as well as drive people back to The Economist's site.
This series, "Behind the Story," delves inside how the publisher carries out its video journalism on key topics, releasing two to three videos a week which include a Q&A with a subject expert. The first three topics include "Climate Change: can nature repair the planet?," "How to help America's poor" and "How Brexit is changing the EU," and will be followed by topics like doping in sport and tech company Huawei, which has faced recent controversy from the U.S. for alleged ties in facilitating Chinese government surveillance.
The videos use YouTube features like end cards and links to drive people to The Economist, where they can read more detail and data on a topic, as well as encourage more interaction with the publisher's team through the Q&A videos and the platform's community tab. According to Tubular Labs, engagement rates — which include likes and comments — on The Economist's YouTube videos this year are already 34% above the engagement rate in 2018, just two months before the end of 2019.
"We're starting to see on YouTube the fruits of really focusing on making content for audiences on that platform and asking 'what is the best way to reach and engage them?'" said David Alter, Economist Films director of programs. "It's part of the broader drive in optimizing engagement. The starting point is knowing that video is one of, if not the, most powerful engagement tool there is. Part of that answer is to think about content in terms of different formats."
Economist readers are already watching video: According to the publisher, 86% of its readers watch videos online every week. Last September, it had 500,000 YouTube subscribers, according to SocialBlade data. At the end of August, it gained 20,000 subscribers in a week. The growth in YouTube subscribers comes as it has launched two new series over the last two months: "Behind the Story" and "Now and Next." But the signs are pointing toward YouTube videos driving Economist subscribers, too, and that's the area the publisher wants to explore further.
Publishers have favored YouTube as a platform to publish videos over the last few years as the route to monetization from pre-roll ads is more mature than newer platforms. Although it typically takes longer to build up an audience on the platform, once they do, they tend to be loyal content consumers. But figuring out how to turn YouTube audiences into paying subscribers is uncharted territory. Now, The Economist and The Financial Times are both looking at how YouTube audiences can widen their subscription funnel.
"We've seen an increase in the rate of subscribers on YouTube, and we've very markedly seen an increase in referrals to our platform, but it's really early days," said Alter, who wouldn't share specific subscriber increases. "You can definitely see an increase in engagement on our platform and in traffic to our site."
Since June 2015, Economist Films has published 77 documentaries and over 585 shorter-form videos on YouTube. Since August, The Economist's videos have gotten longer — all videos have hovered around 10 minutes in length — previously it would publish five-minute-long videos. According to Tubular, 70% of its top 20 most-watched YouTube uploads from the last year are over five minutes long. According to Alter, increases in watch time and views since increasing the video length suggest it's hitting on the right length, although he wouldn't share details.
But there are still many unanswered questions. "We're led to believe there is obvious value in putting more content out more regularly, I don't know whether that is the most important thing or not," said Alter. Equally, the publisher hasn't worked out which elements drive the most referral traffic or which community-building aspects, like the community tab, are the most effective.
The second series, "Now and Next," is sponsored by law firm Mishcon de Reya, and explores broad themes across two films: one longer form at around 30 minutes and one shorter form, but on a specific subsection of the theme, at around five minutes. For instance, while looking at the topic of democracy, the longer video covers to what extent democracy is at risk, while the shorter video looks narrowly at the boom in deep fakes. This series is also published on other video platforms beyond YouTube.
"Sustainable video investment is a difficult thing to justify by itself as the ad revenue projections alone are rarely enough," said Alice Pickthall, senior research analyst at Enders Analysis. "So video strategy needs to include a combination of promotional value, revenue and value for the core audience."
Pickthall added that The Economist has been spending more to attract new subscribers, marketing costs rose 14% in 2019, but subscriber numbers only rose 1%. "To succeed in the long term, they will need to address these rising costs."
Brands like Turkish Airlines, Santander, Credit Suisse, Salesforce and Thomson Reuters have sponsored videos from The Economist — although the publisher maintains full editorial control — which accounts for the majority of its revenue from video. Accounting firm EY has sponsored a series, "Disruptors," for the last three years. The Economist also accrues some revenue from YouTube pre-roll ads.
Previously, the publisher said that Economist Films helped contribute £3.5 million ($4.4 million) of digital business to the group from a team of 30 people.
"We want to create a virtuous circle where the value from the engagement of this audience translates into commercial opportunities," said Alter.
https://digiday.com/?p=350849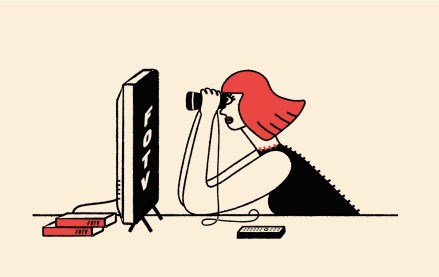 This week's Future of TV Briefing offers an updated list of the key terms that can cause confusion when talking about the TV, streaming and digital video industry.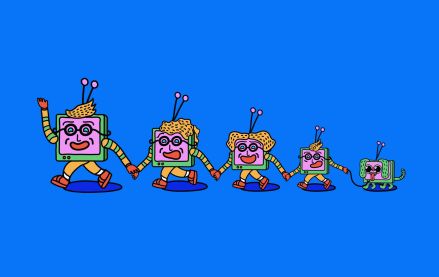 This week's Future of TV Briefing looks at what the Disney-Charter pay-TV distribution deal seems to indicate about the increasingly more-complementary-than-contentious relationship between traditional TV and streaming.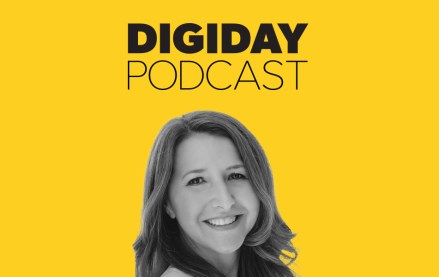 September 12, 2023 • 3 min read
Traditional TV now accounts for less than 50% of Georgia-Pacific's spending, but its share still exceeds streaming's.