'Sleeping giant': How Google stands to shake up the connected TV platform war
October 7, 2020 • 9 min read
•
•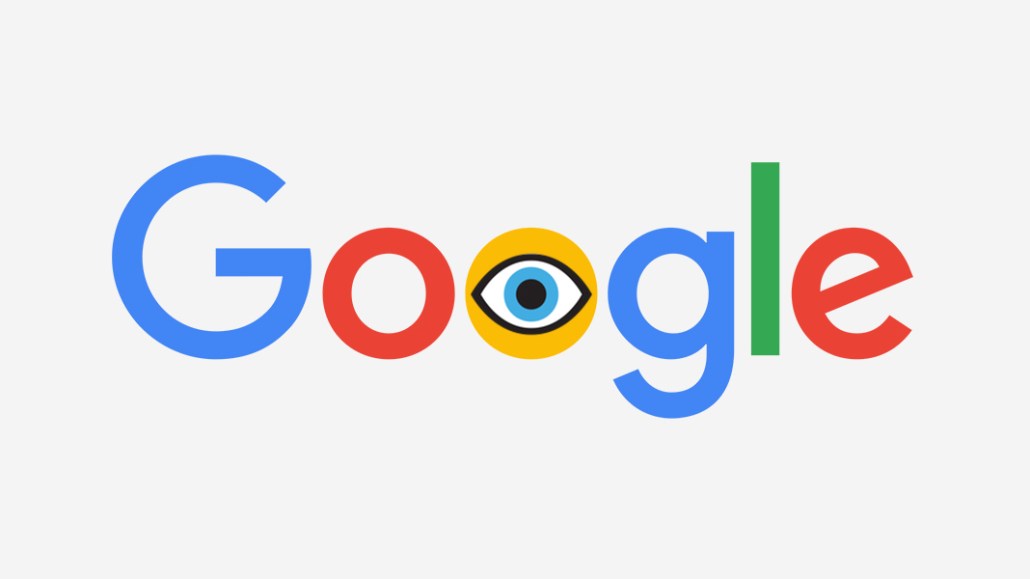 This Future of TV Briefing covers the latest in streaming and TV for Digiday+ members and is distributed over email every Wednesday at 10 a.m. ET. More from the series →
Streaming app makers received an early holiday gift on Sept. 30 when Google announced an update to its Chromecast connected TV device.
The announcement not only introduced a new user interface called Google TV to make the Chromecast a more fully functional CTV device, but it also reintroduced Google as a legitimate threat to Amazon and Roku in the CTV market — and the heightened competition among streaming app distributors could benefit streaming app makers.
The brewing CTV maker battle may be the most impactful of the various streaming wars. Amazon and Roku are seen by many industry experts as the two most dominant CTV platform owners. With more than 40 million monthly active users apiece, they have increasingly been using their positions to take a harder line in distribution deals with streaming app makers, as their recent standoffs with WarnerMedia and NBCUniversal have shown. While other companies, including Google, Apple and Samsung, operate their own competitive CTV platforms, they have largely been seen as contenders for the distant third spot.
"Right now basically Roku and Amazon are, more or less, neck and neck, and then there's everyone else," said one current streaming executive.
However, a rising Google could dilute the duo's dominance, and that could create enough competition to tip the balance of power back to the streaming app makers. Amazon and Roku may be less inclined to keep HBO Max off their platforms if the availability of WarnerMedia's streamer on Google's platform is enough to push holiday shoppers to pick up Chromecasts. Similarly, the more fragmented the CTV device landscape, the more fractious the CTV ad market becomes for advertisers. That could favor the larger ad-supported streaming app owners, like Comcast, Disney and ViacomCBS, that can offer large audiences across the various CTV platforms.
Google seems to sense an opportunity to make inroads even among households that already have at least one CTV device. The company is offering a bundle packaging its newest Chromecast with six free months of Netflix's $12-per-month standard subscription, which enables people to stream the service on two screens simultaneously. The $90 bundle is $40 more expensive than buying the new Chromecast alone, but the free Netflix offer is open to existing Netflix subscribers, meaning that someone who knows they'll be paying for Netflix for at least the next six months will effectively only pay $12 for the Chromecast.
Whether or not Google outsells Amazon's and Roku's CTV devices during this year's holiday season, Google redoubling its efforts in CTV helps to highlight how flat the CTV playing field actually is and how much ground Google has already covered.
Samsung's Tizen is the most popular connected TV platform worldwide but only represented 11% of the global market in the first quarter of 2020, according to Strategy Analytics. By comparison, Amazon's and Roku's CTV platforms each represented 5% of the market. Meanwhile, between Android TV's 4% share and Chromecast's 3% share, Google may have actually surpassed Amazon and Roku globally.
In other words, Google has already been establishing itself as a big player in CTV. For one major streaming service, Google's Chromecast is the third-most popular viewership platform in the U.S. after Roku and Amazon's Fire TV, according to a former executive at the streamer. Additionally, CTV accounts for a growing share of YouTube's viewership. In the second quarter of 2020, 27% of the time people spent watching YouTube videos happened on a TV screen, according to Conviva. "YouTube is becoming that living room platform of choice alongside Netflix, Hulu, et cetera," said one media executive.
Nonetheless, Google does not receive a proportional amount of attention in the CTV industry. That may have to do with the attention paid to its Android TV platform going to the smart TVs that it is built into. Any attention paid to Google's CTV footprint could be further fractured by the fact that it operates two different CTV platforms between Android TV and Chromecast. Whatever the reason, some in the industry have put Google on snooze in the CTV space, though others have awoken to its potential.
"My sleeping giant in the CTV space is Google," said one agency executive. This executive acknowledged that Google has been "moving at a glacial speed in CTV, but when they get there, they'll still be a glacier."
That is to say — between the footprint of its two CTV platforms, YouTube's growing CTV viewership and Google's advertising technology platform that already powers the video advertising businesses for the likes of Disney and the CBS side of ViacomCBS — Google appears to have the requisite parts in place to be a CTV Goliath. And the latest Chromecast and Google TV announcement indicates the company is starting to piece those parts together.
Confessional
"If you're doing a show for a low-budget venue like YouTube or Facebook, you're producing for that lower budget. So the level of production you put in is more limited. The amount of episodes are more limited."

— Media executive on the economics of creating episodic shows for ad-supported digital platforms
Stay tuned: Shrinking market for short-form shows
Some producers had hoped Quibi's debut would reignite the market for digital video platforms buying short-form shows. But, as with everything surrounding Quibi's launch, that hasn't panned out. Instead, platforms appear to be going in the opposite direction.
While Quibi continues to pick up some short-form shows, the mobile video service is strapped for cash and has been opting not to renew others. Meanwhile, Facebook and YouTube pulled out of the short-form scripted show market late last year, and one entertainment executive has heard that Facebook has paused its show buying for the moment.
To be clear, there is still a market for short-form shows. As mentioned, Quibi's wallet remains open, just not as widely as it once was. Meanwhile, Snapchat continues to take pitches for original programs, as is YouTube for unscripted and animated fare, according to entertainment executives.
Numbers don't lie
50%: Share of Instagram users that watch at least one video per day on the platform.
24 million: Number of people that use Comcast-owned free, ad-supported streaming TV service Xumo each month.
40%: Share of one direct-to-consumer brand's influencer marketing budget that is spent on TikTok.
Trend watch: Covid-canceled shows
Netflix has canceled comedy series Glow after the coronavirus crisis prohibited the show from resuming production on its next season. Netflix had previously canceled "The Society" and "I Am Not Okay With This" because of the crisis's impact on production. ABC, Amazon, Comedy Central and TruTV have also canceled shows for the same reason.
Unfortunately, this is a trend that's likely to continue. While the return to physical production has begun, it has been somewhat limited to small projects, like short-form digital series and branded videos, and tentpoles, like broadcast hits and blockbuster movies. The reasons for that seems to be the added financial costs of adhering to health and safety guidelines, the difficulty in acquiring insurance to cover a crisis-related shutdown — which would add to the show's cost — and the uncertainty around how inevitable such a shutdown may be.
The cancelations suggest that large-scale productions with mid-sized audiences are most at risk, likely because their added crisis-related costs — plus any potential shutdown costs — would most certainly outweigh whatever revenue a TV network or streamer would expect to recoup.
What we've covered
How Starz is building its business around streaming:
Starz expects its number of streaming subscribers and its streaming revenue to surpass those of its linear business within the next year.
To build up its streaming business, Starz has concentrated on programming for retention.
Read more about Starz here.
How branded video producers manage clients remotely monitoring shoots:
Branded videos continue to be produced at least partially remotely.
Limiting the number of people on set can complicate in-person branded video productions.
Read more about branded video productions here.
Digital and branded video productions begin to return to normal:
As some projects return to physical production, remote productions continue to be a significant part of the mix.
The combination means that production loads are returning to pre-pandemic levels.
Read more about the return to production here.
Former Turner president David Levy on why his latest venture is in esports:
Levy believes esports has the potential to become the next global sport.
The former Turner executive has taken a stake in esports organization Andbox.
Read more about David Levy here.
What we're reading
Fall TV's disappointing debut:
It may shock no one to hear that the number of people who tuned into the first week of the 2020-21 TV season fell this year, according to The Hollywood Reporter. Anyway, it did and it doesn't help that the networks had less original programming to air than normal because of the crisis-related production shutdown. But between the surge in streaming viewership and the glut of live sports competing for people's attentions, it's unclear whether a full slate of shows would have helped all that much. None of this is to say that traditional TV is dead or dying — nearly 6 million people watched the season premiere of Fox's "The Masked Singer" — but the ratings show how the delivery method continues to diminish.
Media conglomerates under pressure:
AT&T and Comcast have bought their ways into the media business, but that's not a great business to be in at the moment, with production and theatrical distribution limited and ad sales low. As a result, both companies may be feeling some pressure to get out, according to Bloomberg. The retrenchment could help to erase debt and free up money to invest in their core businesses. Of course, even if AT&T and Comcast were looking to sell WarnerMedia and NBCUniversal among their other media assets, who would even be in the market to buy them? Sure, one of the tech giants could finally make a major media acquisition. But the likes of Google and Facebook have already taken so much heat for being media-adjacent. Given that and the struggles of AT&T and Comcast to capitalize on their media businesses, it's unclear why the tech giants would bother themselves with being any more in the media business than they already are.
https://digiday.com/?p=379759
This week's Future of TV Briefing looks at what an industry group's conditional certification of three measurement currency contenders signals about the TV ad business's measurement overhaul.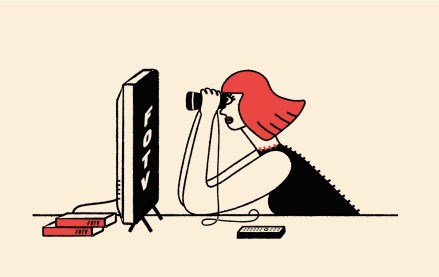 This week's Future of TV Briefing offers an updated list of the key terms that can cause confusion when talking about the TV, streaming and digital video industry.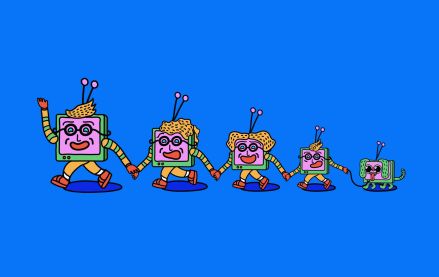 This week's Future of TV Briefing looks at what the Disney-Charter pay-TV distribution deal seems to indicate about the increasingly more-complementary-than-contentious relationship between traditional TV and streaming.