'More chefs in the kitchen': How branded video producers manage clients remotely monitoring shoots
October 2, 2020 • 3 min read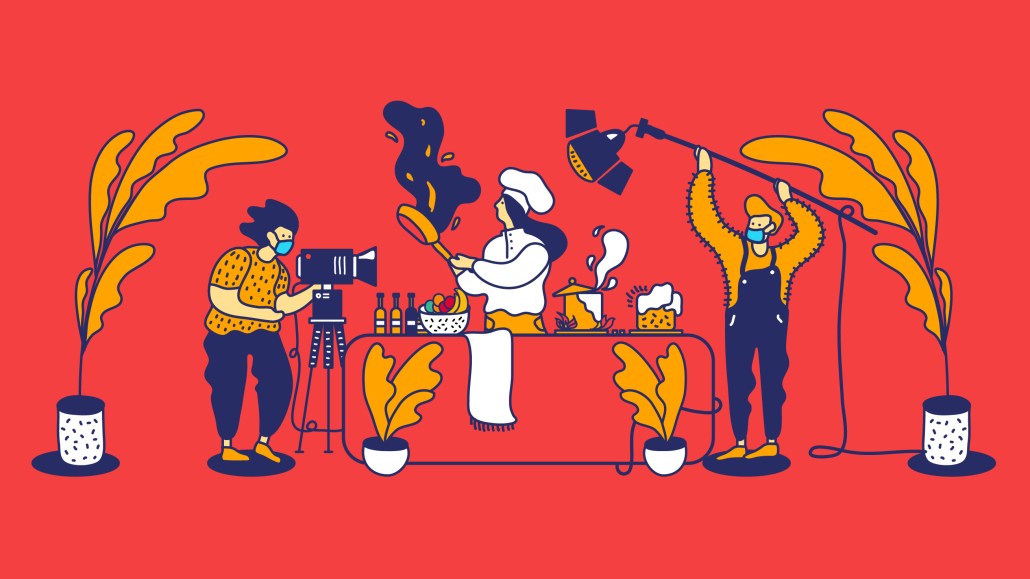 Ivy Liu
Brands have been cautious about returning to physical production for branded videos, according to producers.
Concerns about whether shooting in studio or on location will put people's health and safety at risk has led some marketers to refrain from returning to traditional production. "Brands don't want anyone on set because of the liability, so we're still doing remote shooting and think we will through the end of the year and into next year," said one producer at a company that creates videos for brands.
However, even for brands who are comfortable with in-person shoots, such projects are still being partially produced remotely. To protect people's health and safety, the media companies, agencies and production studios that marketers hire are limiting the number of people on set, among other precautions like hiring covid compliance officers and requiring anyone on set to wear masks and be tested regularly for the coronavirus. As a result, certain people who would usually be on set, such as brand executives, are monitoring shoots remotely via Zoom or other video conferencing platforms.
"Clients are open to being remote. Directors are often remote. Our producers are often remote," said Meagan Maudsley, managing director at creative agency Mustache.
However, somewhat ironically, limiting the number of people on set can complicate in-person branded video productions. "It opens you up to having more chefs in the kitchen on the client side," said a second producer at a company that creates branded videos. For example, the remote monitoring enables brand executives who wouldn't normally be on set, like the CMO or company president, to check in and try to direct a shoot despite not having the expertise.
To be clear, brand executives are often on set for branded video shoots. But normally they can be physically seated off to the side where monitors are set up for them to see what is being shot. Producers will check in with the brand executives throughout the shoot to solicit their feedback, but the producers are also able to have conversations with talent and crew members out of earshot from the brand executives. When the producers are also remote and those conversations are taking place over Zoom, it can be all too easy for brand executives to insert themselves by offering unnecessary notes and questioning production practices or simply interrupt the lines of communication.
"When you're all in Zoom and it's also a place where a producer needs to be saying something specific to the crew, I see a lot more potential for wires to cross and to get confusing for people involved with that communication coming in from the client and the set crew," said Gabriella Mangino, executive producer for video at Food52.
To mitigate the potential for wires to cross, some producers have tried to limit brands' remote presence by presenting them with detailed storyboards and outlines ahead of shoots and then sending photos and videos throughout the day during shoots. Others have opened up alternative lines of communication, such as remote producers using Slack to communicate with colleagues on set.
Mustache has even set up a separate remote channel for clients apart from the one used by producers to communicate with on-set crew members. "Not to cut the client out of conversations, but rather to not bog them down with stuff that is not their thing to worry about," Maudsley said. The agency has also started exploring using cell phones as walkie-talkies so that if a shoot's director is remote, but their assistant director is on set, the director has a direct line to the AD.
"That's another way to separate those lines of communication," she said.
https://digiday.com/?p=379496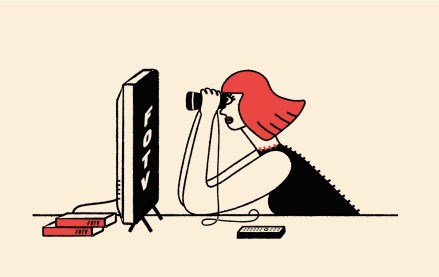 This week's Future of TV Briefing offers an updated list of the key terms that can cause confusion when talking about the TV, streaming and digital video industry.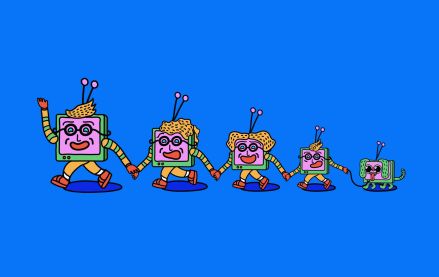 This week's Future of TV Briefing looks at what the Disney-Charter pay-TV distribution deal seems to indicate about the increasingly more-complementary-than-contentious relationship between traditional TV and streaming.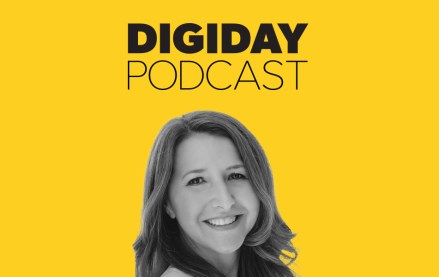 September 12, 2023 • 3 min read
Traditional TV now accounts for less than 50% of Georgia-Pacific's spending, but its share still exceeds streaming's.