Reaching the 'unreachables': NCC Media is moving from TV to digital
March 18, 2019 • 4 min read
•
•
As a TV advertising joint venture owned by Charter, Comcast and Cox, NCC Media generated $2 billion in revenue last year from selling ads on TV. This year the company is looking to grow that figure by also selling ads online.
NCC Media has been able to use its parent companies' subscriber data to target addressable TV ads to 45 million households in the U.S. Now the company is using that data to purchase digital ads programmatically for advertisers and target those ads at the household level so that advertisers' digital campaigns can be coordinated with their addressable TV campaigns.
"The [subscriber] data is the secret sauce," said NCC Media CEO Nicolle Pangis, a programmatic veteran who had most recently served as global COO of GroupM's mPlatform before joining NCC Media in May 2018.
For households that subscribe to the Charter's, Comcast's and Cox's TV and internet services, NCC Media will be able to retarget TV viewers with online ads and vice versa by using the pay-TV providers' set-top box data to know which households were shown an ad on TV. In the case of households that only subscribe to the providers' internet services, NCC Media will be able to augment advertisers' TV campaigns by advertising to households that could not be reached on TV. "We call them the unreachables," said Pangis.
NCC Media will use the IP addresses for households that subscribe to its parent companies' internet services to target marketers' digital ads online. To accrue that digital inventory, the company will use DSPs to programmatically purchase digital ads through third-party ad exchanges, though it will also place some buys directly with ad sellers such as connected TV platform Roku and streaming video service Tubi. NCC Media will be able to buy digital display, video, audio, mobile in-app and digital out-of-home inventory for advertisers, so long as that inventory is available programmatically, according to the company.
Combining addressable TV and digital ad inventory can help to address advertisers' concerns that addressable TV does not offer enough scale. And linking the two inventory types together can help to lure advertisers to buy addressable TV because they can use the digital ads to follow up online with audiences exposed to their TV campaigns in order to convert those viewers into customers. That may be especially true for digitally oriented advertisers like DTC brands that may be more comfortable with programmatic advertising than traditional TV advertisers and are increasingly looking to advertise on TV in order to build awareness of their upstart brands.
In addition to reaching audiences that cannot be found on TV, NCC Media aims to help advertisers make sure they're not reaching households too often across both TV and digital by taking into account households' exposure to ads on TV, using that information to inform its addressable TV and digital buys and managing the delivery of those campaigns. Managing the frequency with which people are exposed to an advertiser's campaign has been a major challenge for ad buyers that's typically overcome by using a single company, such as a DSP, to manage their ad buys.
Given that NCC Media will rely on households' IP addresses to target the ads, the company could run into the complication introduced by the transition to a new version of the IP address that can lead to instances where multiple devices that are part of the same household have different IP addresses and therefore appear to be part of separate households. Pangis said she had not heard of that issue to date.
Another issue that NCC Media will need to address is the appetite for digital inventory purchased programmatically among advertisers, especially TV advertisers that typically care very much about where their ads appear. How NCC Media is using its parent companies' subscriber data to inform advertisers' digital campaigns and link them to their addressable TV campaigns is compelling, but given programmatic advertising's reputation for opacity, ad buyers have questions about where exactly their ads will appear online and how they will be able to monitor that delivery. "To me, it sounds like a lot of investigating," said one ad buyer. To control where ads run online, NCC Media will use whitelists "and all the proper ways to manage inventory," said Pangis.
https://digiday.com/?p=326342
This week's Future of TV Briefing looks at how this year's upfront and recent announcements from AMC Networks and Paramount indicate the progression of programmatic in the TV and streaming ad market.
This week's Future of TV Briefing looks at how major streaming service owners' subscription business fared in the third quarter of 2023.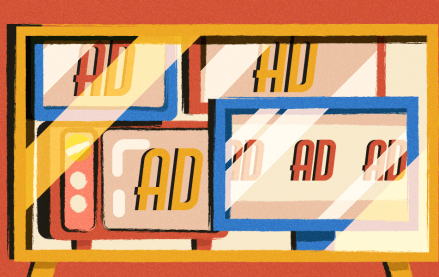 This week's Future of TV Briefing looks at what TV and streaming companies' latest quarterly earnings reports indicate about the state of the TV advertising market.