How The New York Times, BuzzFeed and others stack up in video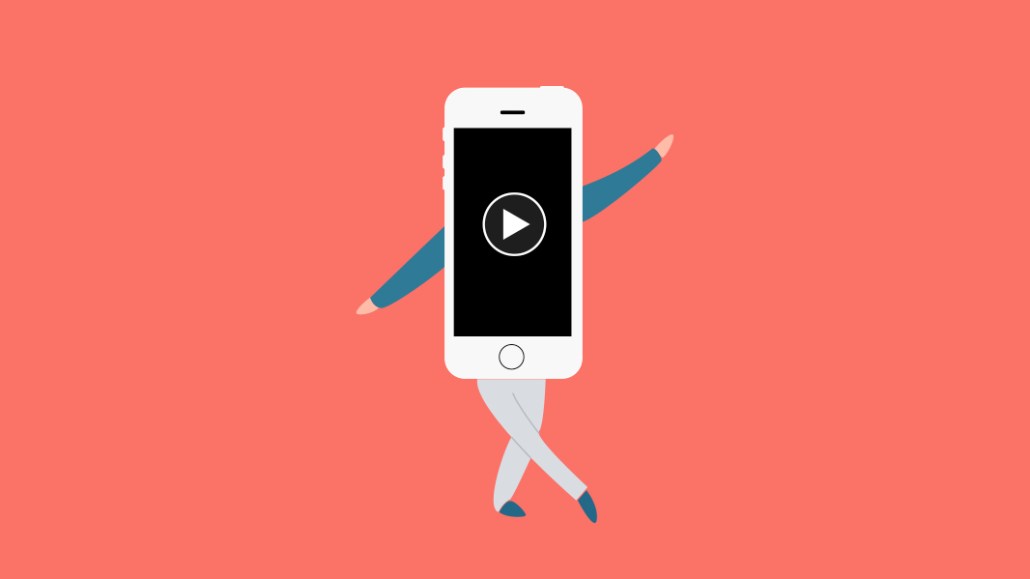 For good or ill, 2017 will be synonymous with the pivot to video. Over half a dozen publishers laid off editorial staff this year to free up more resources for video.
Some observers see the pivot to video as a panic move, but they are a sign of where the industry is going as it hunts for high CPMs: 80 percent of the publishing executives Digiday surveyed last month disclosed that they'll be making more video next year.
Yet even with video output increasing, video is a developing, uncertain area. Most publishers' views take place off their own properties, where they make less money on views. With that in mind, here's how five publishers' shift to video has paid off, from views to awards.
BuzzFeed
As a publisher focused on creating content that reflects readers' identities, BuzzFeed creates different kinds of video for its audiences across social platforms, from short instructional cooking videos to documentaries to a live talk show on Twitter. These generated 13.6 billion views across over 10 distribution platforms in the past three months, according to the company. And over the years, these clips have racked up Webbys, Streamys and Shorty Awards, and they've also lined up a lot of ambitious longer-form video projects, including some targeted at TV.
As BuzzFeed goes to where the eyeballs are, platforms continue to shift. Views on YouTube, its first preferred video platform, have slid 16 percent to 4.6 billion, while its Facebook video views rose nearly 10 percent to 39.1 billion during the first eight months of 2017, according to Tubular data.
Mic
When Mic announced in August that it was laying off 25 staffers to focus more energy on video, media observers cast the move as part of a disturbing industry trend.
Those layoffs, four months removed from a $21 million round of funding, freed up resources for video; including the open positions it's hiring for, Mic has 30 full-time video employees, up from 25 at the same time last year. That figure is deceptive, though; Mic now looks to its entire staff to help produce and promote video and visual journalism.
Video views have soared, from 792 million views last year to 3.5 billion this year, almost all of them coming from Facebook, according to Tubular Labs. Mic won Deadline and GLAAD Media Awards for "Unerased," a video series tracking the murders of trans people, and picked up a Daytime Emmy nomination for "Clarify," a video series it co-produced with Spotify.
The New York Times
The Times saw the writing on the wall in 2014 and shifted to video, doubling the size of its team to 60 people (while also laying off 100 editorial staffers). The Times wouldn't say what the current number is. The operation continues to drive brisk growth across distributed channels. For the first eight months of this year, its Facebook video views soared 72 percent year over year to 595 million, per Tubular Labs.
But the Times now promotes its video as part of a bigger storytelling pitch, using its 2017 NewFronts presentation to promote its podcasts, other multimedia storytelling capabilities and overall brand safety.
The Times' reputation for quality has paid off in awards and honors: In the past year, its videos have earned eight Emmy nominations, an Edward R. Murrow Award, 17 NPPA Best of Photojournalism awards and a 2017 Oscar nomination in documentary short subject for "4.1 Miles," which is about a Coast Guard captain on a Greek island saving refugees at sea.
Time Inc.
Time Inc. is trying to win video business with size as its legacy business shrinks. It has posted 11 consecutive quarters of video view growth by prioritizing off-site distribution at scale — the company said it's published over 50,000 videos and earned 3 billion views across distributed platforms and its owned and operated properties during the second quarter, a company record.
It distributes that content across eight platforms, including Facebook Watch, Snapchat Discover, Instagram and its owned and operated sites. Most of the views come from Facebook, but Instagram and YouTube have accounted for 20 to 25 percent of the video views in each of the past three months, according to Tubular data.
The challenge for Time Inc., like most publishers, is to monetize those views, as digital ad revenues declined 2 percent year over year in the second quarter.
The Washington Post
The Post almost doubled the size of its video staff this year, from 40 at the beginning of the year to 70. It makes those people as multifunctional as possible, rotating its video staffers from one video department to the next to produce everything from Facebook's preferred short, soundless clips to scripted series and full-length documentaries. It's racked up four Emmys, four Murrow awards and three Emmy nominations.
Many publishers grouse about Facebook video monetization being low, but the Post sees the News Feed as key to reaching the platform's audience. The Post's Facebook video views totaled 367 million through the first eight months of 2017, nearly five times the 77 million it had in the same period last year, per Tubular Labs.
https://digiday.com/?p=258140