One big part of The New York Times' post-newspaper strategy: video.
The publisher rolled out a new video player this week. It swallows four times the screen real estate of its predecessor, spanning the Times homepage edge to edge. But the new player represents more than a design enhancement. It's a recognition that video is a chief priority for the company as it looks to a digital future.
Like many other publishers, the Times is aggressively investing in its video operations even as it shrinks other parts of the newsroom. The company announced plans to eliminate 100 newsroom jobs earlier this month. Its video team, by contrast, has doubled in size over the past 18 months to nearly 60 total employees (roughly 50 on the editorial side and six on the business-development side).
"Video has grown on an aggressive upward track, which is why we continue to invest in it," said Rebecca Howard, the Times' general manager of video. "The big player is a commitment to that investment and belief in video."
In September, the Times served up 15.5 million desktop video streams to over 4 million unique viewers across its site and YouTube, according to comScore. That total streams figure is roughly equivalent with the site's average video streams over the prior 11 months, but the data is skewed by the Times' epic March performance, when it served 59.4 million video streams on desktop (presumably driven by massive interest in the missing Malaysia Airlines flight). Excepting March data, the Times streamed 33 percent more desktop video in September than it averaged over the prior year, according to comScore.
One way the Times has boosted video viewership is by peppering videos throughout relevant articles on its site, much like Bloomberg has across its news items. But the video content doesn't have to be as related or new as readers might imagine, said Bruce Headlam, the Times' managing editor for video. In a June article on the Blackwater court case, the Times embedded a 4-year-old video on the Blackwater incident with a clear description indicating it was old content. (It has since been replaced with a newer video from August 2014.)
"As long as you're up front about what the video is, viewers really embrace it," said Headlam. "That has been a very effective tactic for us, and it's a great way we can use our library."
A Times veteran of 15 years, Headlam assumed his new role as managing editor of video last December. Since then, he has pushed his team to be less reliant on other Times journalists, to pitch video features unrelated to a print story. That shift has started to occur, he said, citing Ben Solomon's recent video "Inside the Ebola Ward," which later became part of a print story Solomon authored himself.
"More and more, we're seeing video first, with a print story that comes later," said Headlam. "That leads to our best work, because people are thinking about what makes a great video story," which should have different priorities and strengths than print stories, he said.
There are other videos that never become part of print stories, like the "Out There" space exploration series. Across all the Times video projects, but especially for these independent videos, Headlam feels he has more creative flexibility than he did as the Times media editor.
One recent Times video profiled a tattoo artist in Finksburg, Maryland, who regularly works with breast cancer survivors. It's called "The Nipple Artist."
"I'm not so sure that's a headline that would have run in the newspaper, but it was the right one for the video," said Headlam. "We have to jump through all the same hoops as any journalist here would to verify the story, to put in context, but our video tends to focus more sharply on personal stories."
That slightly edgier tone has brought new life to a newsroom sometimes criticized for tepid, overly neutral reporting, said Cenk Uygur, CEO of The Young Turks Network, which operates YouTube's most popular news channel.
"If you want be successful online, you have to gravitate away from neutrality," Uygur told Digiday. "And I get the sense that New York Times video is moving away from the cult of neutrality."
The Times has used its video content to reach a new, younger audience. It has a popular channel on YouTube, where it posts most of its video content for more than 410,000 subscribers. It also has a network of video distribution partners, including AOL, Yahoo and MSN. Mobile video has taken off this past year, too, accounting for 40 percent of total video viewership, Howard told Digiday. That's 10 percent shy of the 50-50 split the Times is observing across its overall traffic data, but Howard is confident the Times will approach parity there as it improves its mobile video experience.
There are no plans to restrict that broad access to its video any time soon, as it has with its paywall on written content. (In fact, the Times pays for social ads that bring its video to a wider audience, according to Howard.) After all, video ads still fetch high CPMs. Howard declined to disclose the Times' video ad rates or total revenue but said that video-related revenue has grown nearly 70 percent over the last 12 months. It earns that revenue by selling traditional pre-roll ads, sponsorships for video series and broader site takeovers that include both of those elements.
"We certainly play around with different models, but we're not thinking about a video paywall right now, because we're seeing a lot of growth in the ad-supported environment," said Howard. "The strategy has been to get our video in front of as many people as we possibly can."
https://digiday.com/?p=93860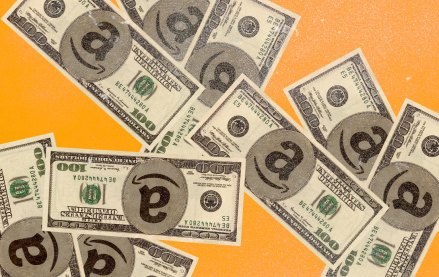 September 27, 2023 • 6 min read
The agency accused the e-commerce giant of conducting a range of anticompetitive behaviors that hurt both shoppers and sellers.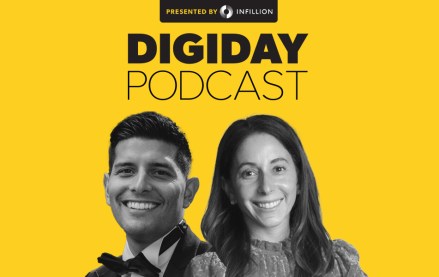 September 26, 2023 • 3 min read
In a live recording during the Digiday Publishing Summit, the news executives called for more nuanced conversations with advertisers around their brand safety concerns.
September 26, 2023 • 4 min read
After investing in one generative AI startup and suing another, the company will let customers create images on its website and an API.