NBCUniversal News Group's Chris Berend explains how streaming has become the centerpiece of the organization's video strategy
October 19, 2021 • 3 min read
•
•
Subscribe: Apple Podcasts | Stitcher | Google Play | Spotify
TV news networks are swarming streaming, and NBCUniversal News Group is no exception. The Comcast-owned news organization already operates three standalone news streaming outlets — NBC News Now, Today All Day and MSNBC's The Choice — and is stepping up its streaming operations.
NBCUniversal "is becoming a streaming company in large ways, in addition to parks and other things. And so streaming is clearly a priority for our company, with Peacock and the success that we've seen there. And by association with that, streaming is part of the competency that we're building for the news group," said Chris Berend, evp of digital for NBCUniversal News Group, in the latest episode of the Digiday Podcast.
As part of building that streaming competency, NBCUniversal News Group's digital organization has hired around 100 people in the past few months — roughly doubling its headcount — with the bulk of its new hires working on streaming, according to Berend. It is also adding more programming across its streaming properties, such as a nightly news show hosted by Tom Llamas that premiered on NBC News Now in September.
"Right now what we're investing in is our primetime lineup. We've got original hours in the morning and in the afternoon. We're looking at prime now. We'll be looking at weekends as well and seeing what the smart thing to do there is," Berend said.
In general, the smart thing to do seems to be plugging its streaming properties with more original programming. Viewers are spending, in aggregate, 20 million hours or more per month streaming NBC News Now, and that watch time grows in proportion to the programming. "We see the hours go up when we invest in original programming," said Berend.
Here are a few highlights from the conversation, which have been edited for length and clarity.
The metric that matters
What we focus on are the hours because that's the primary indicator of engagement time. How long people are spending with us, which is a good metric to judge how satisfying you're being to the audience. Also [NBC News Now] is an ad-supported product, and so when we measure the financial components of it, the revenue is directly linked to how many hours that we're putting out there and being consumed in the world.
Niches within news
We are not one thing. We have different brands and, frankly, for different audiences and for different needs. The Today brand is obviously very much a part of NBC News. But increasingly see an opportunity to carve out, especially in streaming and in digital, a lifestyle path for that brand. Today All Day is different from what consumers are going to expect from a general news product. And by the same token, the MSNBC brand stands for our own unique brand of perspective and smart analysis. And so when we look at the streaming options for MSNBC, that is distinctly different from the "Today" show and that brand.
A streaming hub and short-form spokes
The stream we have — whether it's NBC News Now or Today All Day — they're the center of our video strategy. When we're essentially creating this live news product every day, we're also creating a lot of inventory of short-form that can go across different platforms, whether that's on a traditional website platform, our apps in various forms, to pair with an article we've recently written, reformatted for a social platform. We very much see the streaming products as pipelines.
The NBC News take on TikTok
The notion of news on TikTok is something that a lot of folks in our business are getting their head around. We have well over a million followers on TikTok. We actually do pretty well. But I do think you're going to see us do things more original and native there. Certainly the notion of a show and TikTok doesn't really match up. You don't really make shows there. You do something else entirely.
https://digiday.com/?p=429178
This week's Future of TV Briefing looks at what an industry group's conditional certification of three measurement currency contenders signals about the TV ad business's measurement overhaul.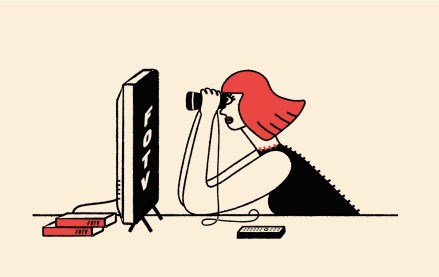 This week's Future of TV Briefing offers an updated list of the key terms that can cause confusion when talking about the TV, streaming and digital video industry.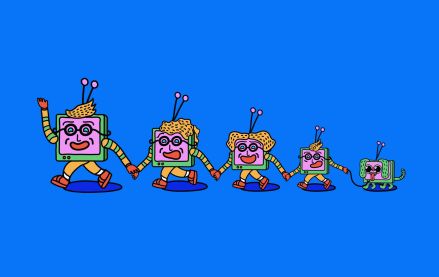 This week's Future of TV Briefing looks at what the Disney-Charter pay-TV distribution deal seems to indicate about the increasingly more-complementary-than-contentious relationship between traditional TV and streaming.