NBC is airing BuzzFeed and Complex shows before the Super Bowl
January 30, 2018 • 3 min read
•
•
NBC Sports plans to air original episodes of BuzzFeed's "Worth It" and Complex Networks' "Hot Ones" on TV, as part of the company's broad video game plan leading into the Super Bowl.
For NBC's Super Bowl coverage — the game will air on NBC's broadcast network on Feb. 4 — NBC Sports commissioned new episodes of "Hot Ones," a video interview series from Complex Networks' First We Feast food site, and "Worth It," a food and travel show from BuzzFeed. In "Hot Ones," host Sean Evans interviews celebrities while they eat 10 increasingly spicy chicken wings. "Worth It" follows hosts Steven Lim and Andrew Ilnyckyj as they travel to different cities and try local food at different prices.
For the Super Bowl, NBC Sports commissioned a "Hot Ones" episode with Von Miller, Denver Broncos linebacker and former Super Bowl MVP, as the guest. The episode of "Worth It" will feature different eating spots in Minneapolis, where the game will occur.
As part of NBC Sports' deal with Complex Networks and BuzzFeed, both episodes of "Hot Ones" and "Worth It" will also be available on YouTube and other platforms.
NBC Sports has worked with other publishers before to make original social content for major sporting events. In addition to broadcasting the Super Bowl every three years, NBC Sports also has the U.S. rights to the Olympics. During the last Summer Olympics, NBC Sports recruited 12 BuzzFeed producers to program a daily Olympics channel for Snapchat Discover — which NBC Sports and BuzzFeed plan to do again for the coming Winter Olympics. Similarly, NBC Sports also used BuzzFeed's Tasty for digital and social videos for last year's Kentucky Derby.
NBC Sports parent NBCUniversal is a BuzzFeed investor, which has opened up all sorts of content partnership opportunities between the two companies over the past year.
But NBC Sports has also worked with publishers and video creators that it does not have a stake in, including Complex Networks this year, and Whistle Sports and Dude Perfect the last time it aired the game in 2015.
"Across both the Super Bowl and the Olympics, we've done a great job of aggregating audiences on social, on our website and on TV," said Lyndsay Signor, senior director of consumer engagement at NBC Sports Group. "But because these events are so huge, it's been part of our strategy to go outside of our own footprint and work with partners [such as BuzzFeed and Complex Networks], who can help us reach people who aren't necessarily football fans."
Beyond these content partnerships, NBC Sports will have 25 people from its social, digital and marketing teams creating, editing and distributing video for NBC's sites, apps and social pages, Signor said.
Ten of those staffers will be in Minnesota throughout the week shooting video features and interviews. The rest will be based in NBC Sports' broadcast center in Stamford, Connecticut. Planned segments for the week include a feature on the Juicy Lucy burger (a Minnesota staple), interviews with ice-fishing shack owners and interviews with athletes on roller coasters inside the Mall of America. Some of these segments might also make it on the air on Super Bowl Sunday, Signor said.
NBC Sports has also embedded a social team member in the on-air production team this week to produce additional athlete interviews and segments with NBC Sports on-air talent, including Al Michaels, Cris Collinsworth and Michele Tafoya. Planned segments here include a "Minnesota slang video" with Minnesota native Tafoya and a "Super Bowl newlywed game" with Michaels and Collinsworth, according to Signor.
During the game, two staffers will roam around the stadium and field to capture interesting footage from the game and the stands.
All of this points to a bigger staff for Super Bowl Sunday, especially compared to regular-season NFL Sundays when NBC Sports might have three or four social and digital staffers covering football.
"We get the Super Bowl every three years," Signor said. "This is something where we want to make sure we are on top of every moment possible — and there's a lot more things to cover during the course of this week, and it's all hands on deck."
https://digiday.com/?p=273865
This week's Future of TV Briefing looks at what an industry group's conditional certification of three measurement currency contenders signals about the TV ad business's measurement overhaul.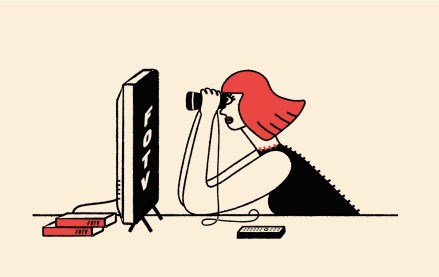 This week's Future of TV Briefing offers an updated list of the key terms that can cause confusion when talking about the TV, streaming and digital video industry.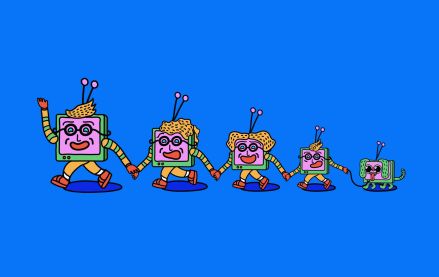 This week's Future of TV Briefing looks at what the Disney-Charter pay-TV distribution deal seems to indicate about the increasingly more-complementary-than-contentious relationship between traditional TV and streaming.