Future of TV Briefing: Media companies grapple with getting advertisers to buy their platform video inventory
January 27, 2021 • 8 min read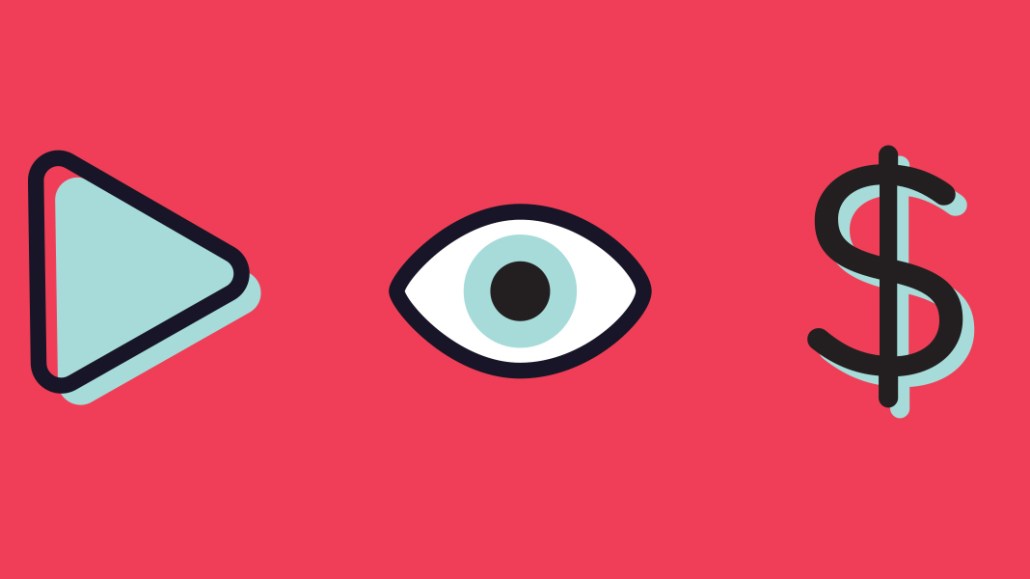 This Future of TV Briefing covers the latest in streaming and TV for Digiday+ members and is distributed over email every Wednesday at 10 a.m. ET. More from the series →
Last year's streaming and digital video viewership surge was a boon for media companies across the board. However, some video publishers are bumping against a challenge in fully capitalizing on that growth: They are having a hard time selling advertisers on the videos they distribute on third-party platforms like YouTube and Facebook as well as streaming and connected TV platforms like ViacomCBS's Pluto TV and Roku.
"Almost all of our video [viewership] growth is coming from the platforms, but advertisers still really are looking for inventory on our owned-and-operated properties," said one media executive.
A second media executive said their company is also dealing with this dilemma. "The question is why there's still a disparity in terms of audience attention and media investment in social video. The answer is advertisers can buy platform-direct," said this executive.
It's not that advertisers are uninterested in media companies' platform video inventory. It's that advertisers are more comfortable buying that inventory from the platforms themselves. The reason for that largely comes down to the simplicity of managing their campaigns when the campaigns' aims are to reach as many people in a given audience segment as possible.
Obtaining mass reach "is becoming more and more difficult as more and more fragmentation happens. And [mass reach] is really needed for upper-funnel brand campaigns, which have taken a backseat in recent years to performance [campaigns]," said one agency executive.
Advertisers prefer the ease of consolidating their ad buys with a smaller number of ad sellers versus the work of stitching together deals with a larger number of ad sellers to reach the same number of people. Also, advertisers continue to be concerned about overexposing people to their ads. Maintaining their ad buys at the platform level means that the platform can make sure someone is not shown an advertiser's ad too many times no matter which channels that person checks out.
Another obstacle for media companies is getting in front of the right buyer. "From an agency perspective, sometimes it's like 'I don't cover YouTube, that's a different team,'" said the first media executive.
Despite the obstacles, there are opportunities for media companies to get advertisers to buy their platform video inventory directly instead of, or at least in addition to, the platforms. For starters, the platforms are largely limited to selling traditional ad placements, like pre-roll and mid-roll slots, whereas media companies can package their inventory with sponsorship and branded content deals.
Furthermore, for as much as advertisers want to consolidate who they're buying from, they also want to know what they're buying, and that level of transparency can be lacking when buying from platforms that aggregate inventory across various media companies. A third media executive likened the platforms' aggregated inventory to sausage. As an advertiser, "you have to get comfortable with the fact that, if you're buying sausage, there's going to be a lot of fat and gristle in there," this executive said.
Confessional
"Luckily we were able to capture everything by the second week of December. We were on schedule, and everything was great. Now it's a little bit of a scramble to get the pipeline back in order."

— Media executive on rebounding from LA's most recent production shutdown
Stay tuned: Olympics 202-when?
The International Olympic Committee and the Japanese government have denied a report that this summer's Tokyo Olympics could be canceled. Nonetheless, there continues to be a question mark over whether circumstances could change. The number of new coronavirus cases in Japan has spiked in January, and the country is not slated to start vaccinating its citizens until late February.
Japan and the IOC did not announce the postponement of last year's Olympics until late March, so there appears to be plenty of time for the situation in Japan to improve or worsen (or both). Given that, Olympic ad buyers don't seem all that anxious at the moment. "Let's get through the Super Bowl first," quipped one agency executive.
On the other hand, there is a lot of money riding on the Olympics happening this year. NBCUniversal had sold $1.25 billion worth of national ad inventory for last year's Olympics before the event was pushed to 2021. A majority of that money likely stayed put, with advertisers holding on to that inventory. But if the Games are not just postponed but canceled, NBCUniversal would likely need to release that money back to advertisers. The already tight TV and streaming ad markets make it hard to see how the media conglomerate could come up with enough new impressions to fulfill that demand.
As Havas Media svp of strategic investments Jeff Gagne said last year before the 2020 Olympics were postponed, "There is no contingency plan for the Olympics. It's too big."
Numbers don't lie
62%: Share of Apple TV+ subscribers that are not actually paying for Apple's streaming service.
$47: Amount of money that the average U.S. household spends on streaming service subscription each month.
27%: Increase in the NBA's TV viewership this season compared to the start of the 2019-20 season.
Trend watch: TV's tight ad market
The TV ad market typically loosens up around Christmas and remains lax through the early part of the first quarter. But now it is expected to tighten back up, which is typical for this time of year. However, "we're expecting it to be much tighter as the year moves on," said Brad Geving, vp of media at TV ad buying firm Tatari.
In addition to linear TV viewership declines curtailing the amount of available inventory, traditional TV advertisers that pulled back ad dollars in 2020, like airline and hotel brands, are expected to start spending again as the coronavirus vaccine becomes more widely available. Those advertisers are likely to put that money toward TV to make as many people as possible aware that they are open for business.
That anticipated influx of additional demand for a shrinking inventory supply means that Tatari is looking to lock up TV ad slots way further ahead of time than they typically do. Normally, Tatari may place TV ad buys three to four months in the future. "This year, we're looking ahead into Q2 and even Q3, so six to seven months in advance," Geving said.
What we've covered
How NBC News is making 'many millions' of dollars on YouTube after adjusting its strategy:
In 2020, YouTube became central to NBC News's video strategy.
The news organization is uploading full episodes of TV shows like "NBC Nightly News," which averaged 1.6 million viewers per episode on YouTube last year.
Read more about NBC News here.
Confessions of a producer on in-person shoots:
A coordinating producer at a digital media company discussed directing in-person videos shoots during the pandemic.
While most shoots remain remote, this person works on one or two in-person shoots per month now.
Read more about in-person shoots here.
As social platforms begin Black creator programs, critics say they need to do more:
Facebook, YouTube and TikTok have launched programs to support Black creators.
However, Black creators believe the platforms' algorithms make their content hard to find.
Read more about platforms' Black creator programs here.
What we're reading
Streamers' subscription churn:
Streaming services are having a harder time hanging on to paying subscribers, according to the Los Angeles Times. Nearly half of people surveyed by Deloitte said they have canceled at least one streaming service between April and October, compared to 20% of people surveyed in January who said they had canceled a streaming subscription in 2019. However, in a separate survey by JD Power, 50% of respondents said their households subscribe to at least four streamers. Taken together, the issue doesn't seem to be that people are permanently trimming their personal streaming bundles but instead are somewhat regularly swapping out streaming subscriptions based on programming availabilities. That would explain why Netflix has lined up a new movie to premiere every week in 2021. The streaming wars are becoming a fight for retention.
Netflix's financial stability:
Netflix has reached the point where it doesn't need to raise outside money to finance its business, according to CNBC. That's a major milestone for the company. The dominant streaming service reached that position, in part, by taking on debt to build up its original programming library and not only head off potential rivals but get so far ahead that all comers are effectively competing for the No. 2 streamer spot. It worked. And now Netflix appears to have addressed the one potential hitch in its plan: for how long will it be able to continue taking on debt? Now, with others including Disney, WarnerMedia and NBCUniversal taking losses in order to take on Netflix, the question becomes how much farther ahead can Netflix get before anyone else has a reasonable shot of catching up?
NBCUniversal's cable network culling:
NBCUniversal will shut down its sports TV network NBCSN by the end of this year and redirect some of its programming to USA Network and Peacock, according to The New York Times. The news follows a report by The Wall Street Journal last year that the media conglomerate was looking to shed some of its cable TV networks as part of its shift to streaming. The fact, though, that NBCUniversal is moving so quickly to get rid of NBCSN — which airs NHL games and NASCAR races and pulls $380 million in revenue before advertising — is surprising, the high cost of sports rights notwithstanding. At least, surprising to someone who's still used to TV companies slow-rolling their streaming shifts. The NBCSN shutdown is not on the level of WarnerMedia releasing every Warner Bros. movie on HBO Max or Disney phasing out its Netflix licensing deals, but it's in the ballpark.
https://digiday.com/?p=390612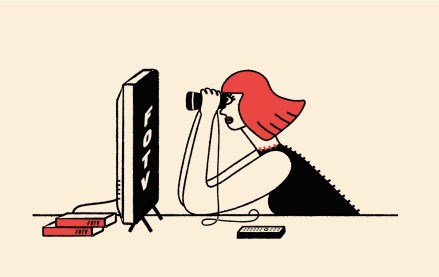 This week's Future of TV Briefing offers an updated list of the key terms that can cause confusion when talking about the TV, streaming and digital video industry.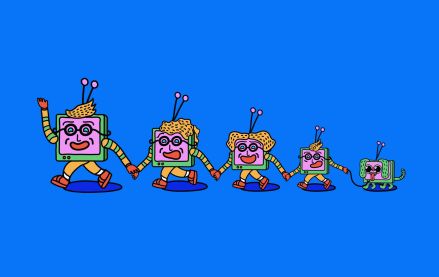 This week's Future of TV Briefing looks at what the Disney-Charter pay-TV distribution deal seems to indicate about the increasingly more-complementary-than-contentious relationship between traditional TV and streaming.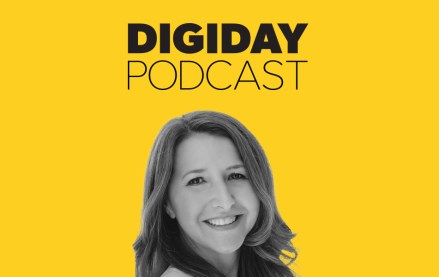 September 12, 2023 • 3 min read
Traditional TV now accounts for less than 50% of Georgia-Pacific's spending, but its share still exceeds streaming's.