How NBC News is making 'many millions' of dollars on YouTube after adjusting its strategy
January 26, 2021 • 5 min read
•
•
In the past, TV networks' news organizations like NBC News have used YouTube as a side hustle. They would cut clips from their linear TV programming to put on the digital video platform, where they could generate a small amount of incremental ad revenue and potentially convince some viewers to tune in on traditional TV or the networks' owned-and-operated digital properties. But over the past few years — and especially in 2020 — YouTube has switched from being supplementary to central to NBC News' video strategy. "We got serious about our YouTube strategy last year and really got purposeful," said Chris Berend, evp of digital at NBCUniversal News Group.
YouTube's prominence for NBC News rose as the revenue the platform earned increased. Berend declined to say exactly how much money NBC News is making on YouTube annually but described the figure as being "in the many millions" and surpasses the revenue generated from other platforms like Facebook and Twitter. "YouTube far out-punches those platforms when it comes to video revenue. YouTube is a video-watching platform. Twitter and Facebook are not video platforms," he said.
Generally, advertisers continue to be wary of news programming, however. That could change this year if the news cycle moderates compared to 2020. "The hope is that typical government conversations go back to being tamer, and more advertisers will become more comfortable," said one agency executive.
But having an established brand like NBC News and an inventory pool that spans traditional TV, connected TV and digital video platforms helps. Advertisers tend to be more comfortable running ads against news videos when buying directly from media companies because it can be easier for advertisers to manage their campaigns. Plus, some advertisers are coming to grips with recognizing they risk missing out on large, attentive audiences if they avoid news programming altogether. "The reality is the eyeballs are there," said a second agency executive.
NBC News's YouTube revenue increase helped justify the time and attention NBC News's dedicated video team spent on YouTube. Berend estimated the size of that team to be no more than 10 employees whose purview spans digital video platforms like YouTube, streaming platforms like ViacomCBS's Pluto TV and NBCUniversal's own digital sites and apps. On YouTube, the team is responsible for packaging up NBC News's videos, including determining headlines and designing thumbnails, as well as analyzing viewership trends, such as people's willingness to watch longer videos like full episodes of "NBC Nightly News" and "Meet the Press" that are uploaded to YouTube after they air on linear TV.
From March through December of 2020, "NBC Nightly News" episodes average 1.6 million viewers on YouTube per episode, with 30% to 40% of viewers watching on TV screens, according to an NBC News spokesperson. Meanwhile, since the start of this year, 2.2 million people, on average, have spent at least 20 minutes watching episodes of "Meet the Press" on YouTube.
Those longer videos — as well as the live programming that NBC News streams on YouTube — likely contribute to connected TV accounting for a significant share of NBC News's YouTube viewership. Roughly half of NBC News's YouTube views take place on a TV screen, according to an NBC News spokesperson.
Coinciding with the rise in revenue is the climb in viewership for NBC News's videos on YouTube over the past year. Through Jan. 21, the networks' news organization has received 205.8 million views on YouTube in January, according to data from Tubular Labs. That is a 252% increase compared to January 2020, despite having only uploaded 381 videos this January versus 505 videos uploaded last January. NBC News' YouTube viewership climbed dramatically as the coronavirus crisis escalated. After receiving 61.8 million views on YouTube in February, the outlet attracted 220.6 million views in March. Its video output also increased, from 571 videos uploaded in February to 714 videos uploaded in March.
From March through December, NBC News's YouTube channel averaged 196.2 million views and 612 video uploads per month. Unsurprisingly, the U.S. presidential election appears to have particularly boosted NBC News's YouTube viewership. November marked the channel's highest month for viewership with 375.9 million views.
The unprecedented news cycle of the past year — between the coronavirus pandemic, civil unrest after the killing of George Floyd and the U.S. presidential election — spurred the viewership increase. But, there were other factors at play. Live and long-form viewership continue to grow on YouTube. That benefits gaming streamers as well as news organizations broadcasting presidential inaugurations for nearly 12 hours, as NBC News did on Jan. 20; its stream had received 6 million views on YouTube, as of Jan. 22.
"There was a material change in the last two years or so where it seems like the platform in general is giving a larger reach for live videos," said Denis Crushell, chief revenue officer at Tubular Labs.
Live video has helped NBC News not only to attract viewers on YouTube but also to direct those viewers to its own digital properties. During live streams for major events, like Inauguration Day, NBC News uses YouTube's live chat and card features to distribute links for people to download its apps or visit its sites. "Use of the live chat feature has been something we have employed a lot, and it definitely increases engagement," Berend said.
NBC's news organization expects to use live video on YouTube even more in 2021. That will extend beyond the NBC News channel to the organization's other news properties, like Today. "Live is definitely the place that we're going to grow," said Berend.
https://digiday.com/?p=390408
This week's Future of TV Briefing looks at how this year's upfront and recent announcements from AMC Networks and Paramount indicate the progression of programmatic in the TV and streaming ad market.
This week's Future of TV Briefing looks at how major streaming service owners' subscription business fared in the third quarter of 2023.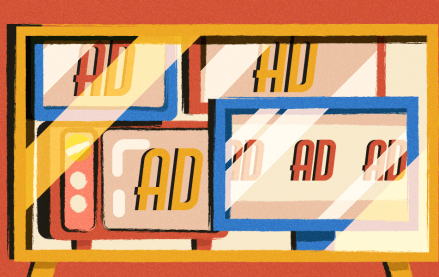 This week's Future of TV Briefing looks at what TV and streaming companies' latest quarterly earnings reports indicate about the state of the TV advertising market.