'We kind of own a genre': How Shudder's content strategy keeps subscribers coming back
October 18, 2018 • 3 min read
Licensing costs are getting scarier all the time for niche streaming services. But AMC Networks' Shudder, a subscription video service for horror movies fans, has found workarounds by licensing video for short windows and cuddling up to horror film creators.
All this month, Shudder is serving classic genre movies, original full-length feature films and TV shows to celebrate Halloween. On Oct. 17, Shudder announced it would have the exclusive streaming rights to "Mandy," an ultra-violent cult film starring Nicholas Cage that's in limited theatrical release.
This approach of combining classics with original content and getting into every corner of the horror film ecosystem appears to be working. Shudder's subscriber base has doubled year-over-year, GM Craig Engler said. He wouldn't give raw numbers, saying only that the service's growth so far this year has exceeded projections and that subscribers streamed more content in the first six months of 2018 than for all of 2017.
The market for premium, long-form video licensing rights has exploded in recent years, creating a seller's market that has strained niche streaming services. The shutdown of streaming service DramaFever this week underscored the rising costs for licensing in-demand content; a show that might have cost $800,000 a few years ago now costs over $1 million.
To sidestep that problem, Shudder licenses content for short windows. Its Halloween slate includes a collection of Alfred Hitchcock movies like "Psycho," "Rear Window" and "The Birds" that will only be available for two months, to get existing subscribers to gorge themselves on the collection and new users to try the service out. After that collection leaves, Shudder will unveil another one. In May, Shudder made a collection of Stephen King films, including "It" and "Creepshow," available for one month. New subscribers could try the service free for 30 days, rather than the seven-day free trial Shudder normally offers.
"Everybody piles in and watches those movies, and then they're kind of done with them," Engler said.
Shudder also uses this packaging strategy with films it has licensed for longer periods of time too, as it did to make collections dedicated to the Italian sub-genre of giallo or one curated by the cult star Barbara Crampton.
"We're not just putting a bunch of movies on the service," Engler said. "We're talking to people about them: 'This is how this fits into the pantheon of horror movies.'"
Packaging and marketing strategy is still a supplement to what observers say is a strong library.
"They're maybe the best possible version of a streaming horror service," said Phil Nobile Jr., editor in chief and creative director of Fangoria, a magazine about horror films. "They've got no shortage of essentials and bona fide classics, but dig deeper and it's clear they've done the work."
Shudder's approach has helped it fund original content. Since announcing its first original slate in June 2017, it has cranked out more than a dozen original feature-length films, original TV series and documentaries. Its goal is to offer 2-4 original series or movies exclusively every single month. It is working with other streaming services on co-productions too: it partnered with sister network Sundance Now on "A Discovery of Witches," a mini-series starring Matthew Goode due out in January 2019.
The push into original content, a move other niche subscription video series have made, comes as competition for subscribers and content licenses continues to intensify. Subscription giants like Netflix and Amazon may seek to own their own content, but that's not Shudder's model. "Even if I could flip a switch tomorrow and only have originals, I think people still want to see all these old movies," Engler said. "We sort of own a genre."
Image credit: "Mandy"/Shudder
https://digiday.com/?p=307994
This week's Future of TV Briefing looks at what an industry group's conditional certification of three measurement currency contenders signals about the TV ad business's measurement overhaul.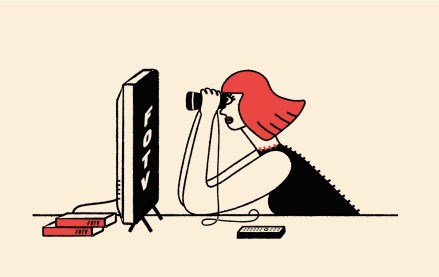 This week's Future of TV Briefing offers an updated list of the key terms that can cause confusion when talking about the TV, streaming and digital video industry.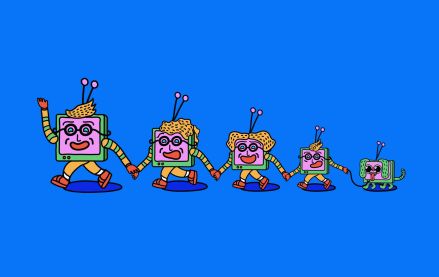 This week's Future of TV Briefing looks at what the Disney-Charter pay-TV distribution deal seems to indicate about the increasingly more-complementary-than-contentious relationship between traditional TV and streaming.