Insider Inc. is joining the pack of publishers going over the top.
On June 18, the lifestyle and news publisher is expected to announce that it will launch Insider TV, an OTT app that will live on Roku, Apple TV and Amazon Fire starting this fall.
Insider TV will feature all the content Insider and Business Insider have spread across platforms, from its unlikely product videos to its snapshots of weird small businesses, but minus the shows it's produced for Facebook Watch, which include series like, "Why Are We All So Stupid?" It's Insider's latest move to diversify away from Facebook, which served as its initial springboard and remains the source of most of its video views and audience.
It's also part of Insider's longer-term bid for TV ad dollars. Over the past few weeks, Insider has begun using Nielsen's Digital Content Ratings, a currency jockeying among many others to become the currency that girds video ad buying in the 21st century, to measure its digital video audience. According to that Nielsen methodology, Insider reaches an average of 19 million Americans every day.
While Insider is bullish on OTT as a platform for video consumption, it recognizes that it could take years for audiences and advertisers to migrate there. It wants to be ready when they do and monetize its video clips in the meantime.
"It's very clear that consumption of linear TV amongst people under the age of 35 has dramatically decreased," said Pete Spande, Insider Inc.'s chief revenue officer. "If you're looking for young people, that migration [to OTT] is already underway. But we're also playing the long game."
Insider doesn't officially break out where its 3 billion monthly video views come from. Tubular Labs shows more than 80 percent of them come from Facebook; its Watch pages accounting for 1.1 billion views in May, an Insider spokesman said. Insider also has grown views elsewhere, particularly on YouTube, where it got 224 million views in May, 10 times as many as it did a year ago, according to Tubular Labs. A spokesman said that growth is a testament to its strategy of platform diversification.
Most of those views happen on mobile devices, but Spande said one reason he's confident in Insider TV's prospects is because Insider has gotten more than 5 million subscribers (per Tubular Labs) on YouTube, and a growing share of the viewing is happening through YouTube TV.
But where Insider became a top Facebook video publisher with short, inexpensive video clips, it will compete with very different kinds of content on these OTT platforms. Over the past half year or so, traditional TV networks like CBS have been promoting their own OTT products featuring linear TV programming.
Insider's large YouTube subscriber base suggests it has built something that audiences are interested in, said Alan Wolk, the co-founder of TVRev. But the key to Insider TV's success may rest in how much of that audience wants to watch that same content on their living room TVs rather than on their phones.
"That's a very different use case," he said. "There's a world of difference between two- to three-minute videos and TV programming."
Subscribe to our weekly Video Briefing email to get exclusive interviews, insight, research and analysis from the modernization of video and entertainment delivered straight to your inbox. 
https://digiday.com/?p=291802
This week's Future of TV Briefing looks at how this year's upfront and recent announcements from AMC Networks and Paramount indicate the progression of programmatic in the TV and streaming ad market.
This week's Future of TV Briefing looks at how major streaming service owners' subscription business fared in the third quarter of 2023.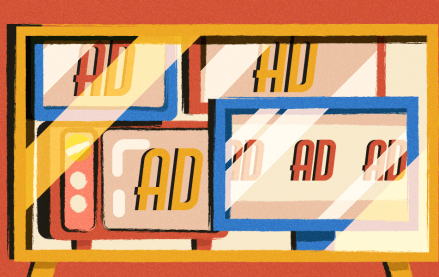 This week's Future of TV Briefing looks at what TV and streaming companies' latest quarterly earnings reports indicate about the state of the TV advertising market.