Inside the development of CNN's new Facebook-funded Watch show, 'Go There'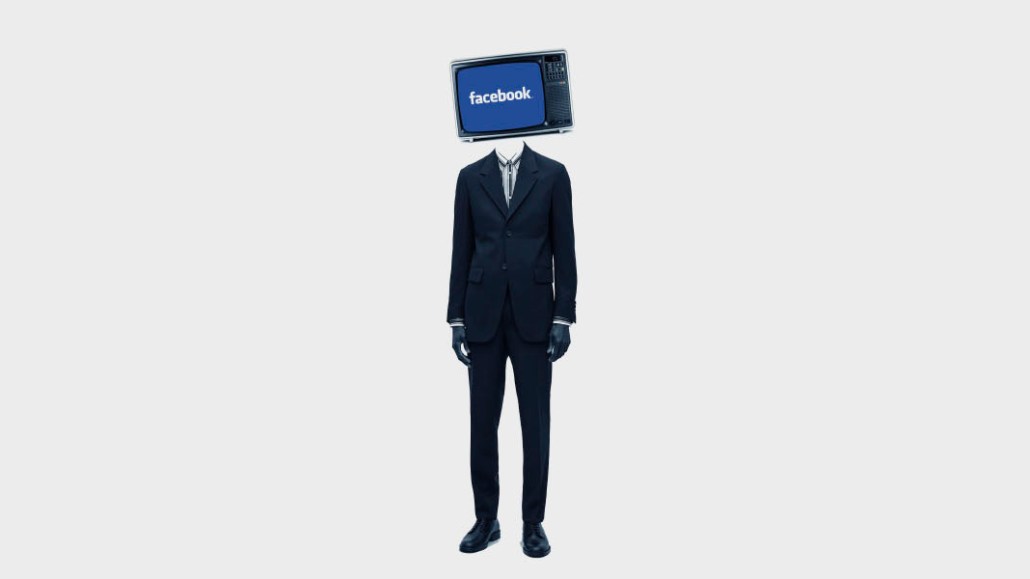 CNN is premiering a new Facebook-funded news show on Facebook Watch on July 29, just a week after it aired the final episode of its last Watch Show, "Anderson Cooper Full Circle."
The new show, "Go There," will air episodes weeknights Monday through Friday on Facebook. It's a departure from the Anderson Cooper show: Aside from being formatted vertically for mobile viewing, "Anderson Cooper Full Circle" was a relatively traditional news program hosted in a studio with segments recapping the day's news. "Go There" will not be that. Instead, CNN is using Facebook's money to see if a different style of news programming — one that more closely resembles a YouTube video or Instagram Story than a TV news show — will work on Facebook.
"Go There" is the latest example of a TV news network taking a different approach to news programming on social platforms. To compete with all the other content grabbing people's attention on Facebook, Twitter, Instagram and Snapchat, these networks are adapting their programming to more closely resemble that content. NBC News has succeeded in making that adjustment with its show "Stay Tuned," which it has been expanding beyond Snapchat to YouTube, Instagram and TikTok. Now CNN will see if it can do the same with "Go There."
While "Go There" will feature some traditional news footage, CNN is adopting more of the "vlogging" style popular on YouTube and Instagram by having its reporters film themselves talking into their phones. "It's far more conversational. It's not entirely scripted. You can think of a lot of this as a first-person diary," said Ashley Codianni, executive producer of social and emerging media at CNN.
Additionally, CNN's new daily news show on Facebook will not have a host recapping the day's news. Instead, each 10- to 15-minute, square-formatted episode will zero in on a single topic, such as climate change, race and identity, immigration and economic inequality. The show's premiere episode will concentrate on gun control with reporting from Detroit's so-called "Red Zone," a hotbed of gang violence, said Cullen Daly, executive producer of digital productions at CNN.
With "Go There," CNN appears to be eschewing several characteristics that Facebook has identified as working for daily news shows in its first year of funding news programming for Watch and that the network employed for "Anderson Cooper Full Circle," such as its vertical formatting, high-profile host and recap-style programming. That may be especially surprising considering that "Anderson Cooper Full Circle" became one of the most popular news shows on Watch, and its success was why CNN opted to take the show off Facebook to distribute on its own site and app, according to Business Insider. But trying something different than what it's done in the past is pretty much the point with "Go There."
With "Go There," CNN is producing a news show aimed at "the next generation of news junkies," said Codianni. That translates to teenagers and up.
But Facebook is not exactly overrun with teens seeking out shows to watch. "This is obviously an opportunity where we are being paid by Facebook to experiment," said Codianni.
While Codianni said Facebook did not provide any suggestions or feedback on the style or format for "Go There," the new show would appear to be part of the social network's continuing efforts to home in on what kinds of news programming people will tune into on Watch. After debuting 21 news shows on Watch in its first year of funding shows, Facebook told publishers that it would not renew two-thirds of those shows, Digiday reported earlier this year.
A majority of the employees that CNN will have working on "Go There" will be dedicated to the show, according to Daly. Those employees will include members of Daly's digital productions team and Codianni's social and emerging media team. Additionally, "there will be some people who work on this who it's 80% of their jobs [and for others] it's 30% of their jobs," said Daly, who said it was hard to give a rough headcount "because it's kind of evolving."
CNN will distribute the show on its main Facebook page and cross-post episodes to CNN International's Facebook page. To help drive viewership, the network will also promote the show on some of its sites and will likely take advantage of Instagram Stories' link feature so that people can swipe up from that platform to tune into episodes on Facebook, Codianni said.
In yet another adjustment, CNN will release new episodes of "Go There" at 8 p.m. Eastern instead of 6:25 p.m. Eastern, when "Anderson Cooper Full Circle" had bowed its episodes. The network decided to push back the release time after seeing that a lot of viewers had tuned into episodes of "Anderson Cooper Full Circle" between 8 and 10 p.m. Eastern, which Codianni described as the "sweet spot for mobile viewing."
In addition to the show's vlogging style and focus on a single topic of particular interest to young viewers, CNN has made another adjustment with "Go There" aimed at audiences whose idea of a show is an Instagram Story. Each episode will feature a progress bar atop the video similar to the one displayed atop Instagram Stories, which is a feature that was developed specifically for this show, said Daly. "We're trying to replicate that user habit within this video but also create that line of suspense and expectation that the video is continuing," she said.
https://digiday.com/?p=341961