NBC News expands 'Stay Tuned' from Snapchat to other platforms, including TikTok
June 17, 2019 • 3 min read
Once a Snapchat-exclusive project, NBC News' "Stay Tuned" has slowly been expanding to other platforms.
In addition to the twice-daily Snapchat show, "Stay Tuned" is growing accounts on Instagram, YouTube and TikTok. The news franchise has 1,677 posts on Instagram (in addition to daily Instagram Stories), 18 videos on YouTube and 63 videos on TikTok. While Instagram may be the most akin to Snapchat, the focus of the team of 30 people behind the show is on YouTube and on TikTok, said Angie Grande, executive producer of "Stay Tuned."
"Within the first year of 'Stay Tuned,' we were like, 'Whoa, we have something here, and we need to think about where else this could go. It's big for us to be where the people are, where the young audience is," Grande said.
Snapchat is still king for "Stay Tuned" in terms of effort and audience size. It's also the only direct revenue driver (though that could change once the show's YouTube channel crosses the platform's minimum monetization threshold). The Snapchat channel averages between 25 million and 35 million unique visitors per month, according to NBC News, citing data from Comscore. The Comscore data also shows that between 25% and 30% of its Snapchat audience also watches NBC News on other digital platforms. About 75% of the audience is under 25, and 90% is under 34, according to Snapchat's data provided to NBC News.
In January, "Stay Tuned" launched a TikTok account and is still one of few publishers actively using the short-form video app. The team initially began posting behind-the-scenes or other comedic clips starring the show's talent but has since focused on sharing a daily news item.
"We saw them [TikTok users] doing all these dance challenges, silly things. We're a respectable news brand, what do we do? But we started doing funny things and thought, 'Uh.' I thought what if we take a single news story of the day, tell it in less than 20 seconds, give it sound effects," Grande said.
Views of the 15-second videos on TikTok range from hundreds of thousands to the "low" millions of views, said an NBC spokesperson. The account has nearly 87,000 followers, though most of the views come from appearing on the "For You" page, TikTok's main feed.
Even though TikTok doesn't have monetization for publishers at the moment (unlike on Snapchat), Grande said she sees TikTok as a place to drive viewers to Snapchat, Instagram and YouTube.
In late 2018, "Stay Tuned" began thinking more about YouTube as a way to expand its video efforts. Instead of simply reposting videos from its Snapchat show (as it does for Instagram Stories), "Stay Tuned" decided to create unique explainer videos. Topics include why reality TV is so popular, how to file your taxes and how to get an internship.
"We started to post explainers once a week in February. We try to think of what teenagers are Googling or just things that they should know. Right now, we're focused on producing really good content on YouTube, getting our voice down," Grande said.
Most of its videos on YouTube have garnered under 1,000 views. The most-watched video with more than 8,600 views is titled, "What were the STONEWALL RIOTS?" The channel has 2,900 subscribers. (YouTube channels need a minimum of 1,000 subscribers and 4,000 hours of annual watch time before they are eligible to run ads, according to the platform's policies.)
Despite "Stay Tuned" growing across platforms, the team size has stayed fairly the same since the launch in July 2017. The franchise has three anchors (Savannah Sellers, Gadi Schwartz and Lawrence Jackson) and a mix of producers, editors, writers, researchers and bookers. Andrew Springer, who worked as the executive producer at launch, left NBC News last month. Grande, who previously worked under Springer, was promoted to his role.
NBC News declined to comment on revenue of "Stay Tuned" and if the division is profitable. It currently makes money exclusively via ads on Snapchat.
Grande said the team is focused on TikTok and YouTube at the moment.
"We're always watching where our audience is, and we're going to watch where our audience goes, and as things develop, as there are other places where we need to be, we'll evaluate," Grande said.
https://digiday.com/?p=337990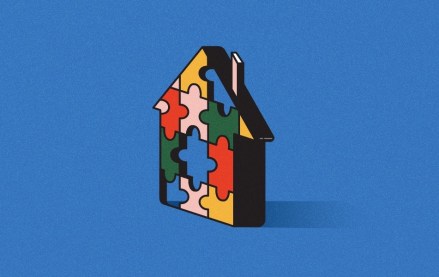 September 22, 2023 • 4 min read
Apartment Therapy's president Riva Syrop took the stage at the Digiday Publishing Summit to discuss the convergence of commerce and sponsorship revenue within its Small/Cool event.
September 22, 2023 • 4 min read
Media execs took stage at the Digiday Publishing Summit to discuss the growing importance of ROI in ad campaigns this year.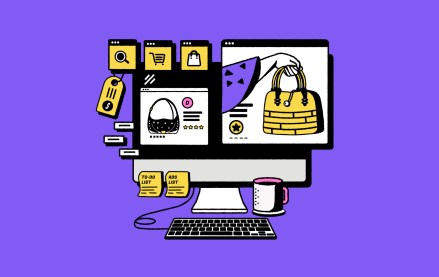 September 22, 2023 • 4 min read
CEO Satya Nadella said AI assistants will be as ubiquitous as PCs and will help users navigate across apps, operating systems and devices.