How Twitch streamer Blizzb3ar quit his job to become a full-time creator
April 26, 2022 • 4 min read
•
•
This article is part of a special Digiday Podcast series that covers how content creators are building their brands and earning revenue from various major social media platforms. More from the series →
Subscribe: Apple Podcasts | Stitcher | Google Play | Spotify
This article is part of a cross-brand Digiday Media series that examines how the creator economy has evolved amid the Covid-19 pandemic. Explore the full series here.
The idea of an "overnight sensation" is often sensationalized when it comes to individual video creators. To accrue a sizable enough audience to become a full-time creator can require years of consistently posting videos and cultivating a community around them. But, thanks to adhering to a disciplined streaming schedule, Twitch streamer Blizzb3ar became a full-time creator in less than a year.
During the pandemic, Blizzb3ar started more seriously live-streaming on the Amazon-owned video platform while working a day job for military contractor British Aerospace Engineering Systems. He gained a following thanks to his niche as a self-described "cozy streamer," broadcasting himself playing less intense video games as well as building Lego sets and generally offering a space on the streaming platform for people looking to hang out.
"Six, seven months in, I started trying out 'just chatting' content and just talking and seeing what it's like to have a conversation with my community," said Blizzb3ar in the latest episode of the Digiday Podcast. The Twitch streamer is the third guest in the Digiday Podcast's four-part limited series spotlighting creators. The two previous episodes featured YouTubers Colin Rosenblum and Samir Chaudry and TikTok star Kris Collins.
Sometimes Blizzb3ar will set out to stream himself playing a game like "Stardew Valley," he added, "and I will accidentally talk for eight hours and completely forget to open up the game." Not that his audience minds. "They'll be like, 'It's fine. We had fun for eight hours."
Where Blizzb3ar was having less fun was at work. He would cry in his car after leaving work, and he noticed his day job taking a toll on the quality of his streams. "I was like, 'something has to give,'" he said. And so it did. "February 2, 2021, I quit my job at BAE Systems, and then three days later, I was offered a Twitch partnership. So it kind of felt like I closed one door and another door opened."
Here are a few highlights from the conversation, which have been edited for length and clarity.
Working off-stream
Streaming is not just you pressing "go live" and playing video games and talking to chat. It's also stuff that you have to do off-stream: setting up your overlay, setting up all the fun little gadgets that you have for your stream. Sometimes it's answering emails, talking to companies, trying to edit your videos and make sure they're on other platforms like YouTube or TikTok so that you get discoverability and have more people come in. You're constantly wondering how you can grow and constantly working on your own brand and solidifying your own brand.
Stream-life balance
I tell people I do wake up at 12 [p.m.]. I'm not going to lie to you; I wake up at 12. But I tend to work from 12 p.m. to 4 a.m. And I then I wake up and just do it again. But I would highly recommend to any creator [is to] have a day where you are away from the computer. Every week have two days where you take a step back and just kind of relax. You can schedule stuff if you need to post that day, but step away from the computer. Exist in your own life. It's okay to not be on Twitch 24/7.

Appointment viewing
I used to start [streaming] at 7:30 or 7 o'clock [p.m.], and I realized that wasn't enough time to do the things that I needed to do like cook dinner [and] work out if I need to have everything set up before the stream. So I changed it to 8 [p.m.]. Having a set schedule is really helpful, especially for your growth, because it gets people into the mindset of consistency. They're like, "Oh, I know it's Sunday at eight. I can watch Blizz."
Comfort-food programming
I was recently told this, and I think this is the wildest thing: People watch the past streams that I do. They just log in to work and are like, "Oh, I wonder what Blizz did yesterday. Let me just turn on the video he was streaming yesterday." They're just like, "Yeah, I get to still have you in the background for background noise, and I can watch you that way."
https://digiday.com/?p=446199
This week's Future of TV Briefing looks at what an industry group's conditional certification of three measurement currency contenders signals about the TV ad business's measurement overhaul.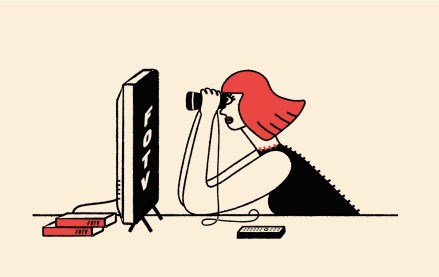 This week's Future of TV Briefing offers an updated list of the key terms that can cause confusion when talking about the TV, streaming and digital video industry.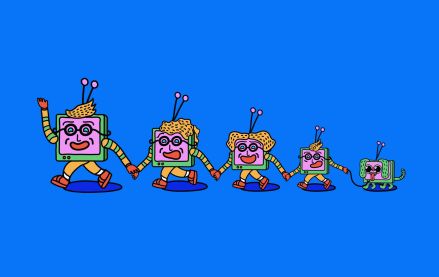 This week's Future of TV Briefing looks at what the Disney-Charter pay-TV distribution deal seems to indicate about the increasingly more-complementary-than-contentious relationship between traditional TV and streaming.