How YouTube stars Colin and Samir went from nearly quitting to creating their own media company
April 12, 2022 • 4 min read
•
•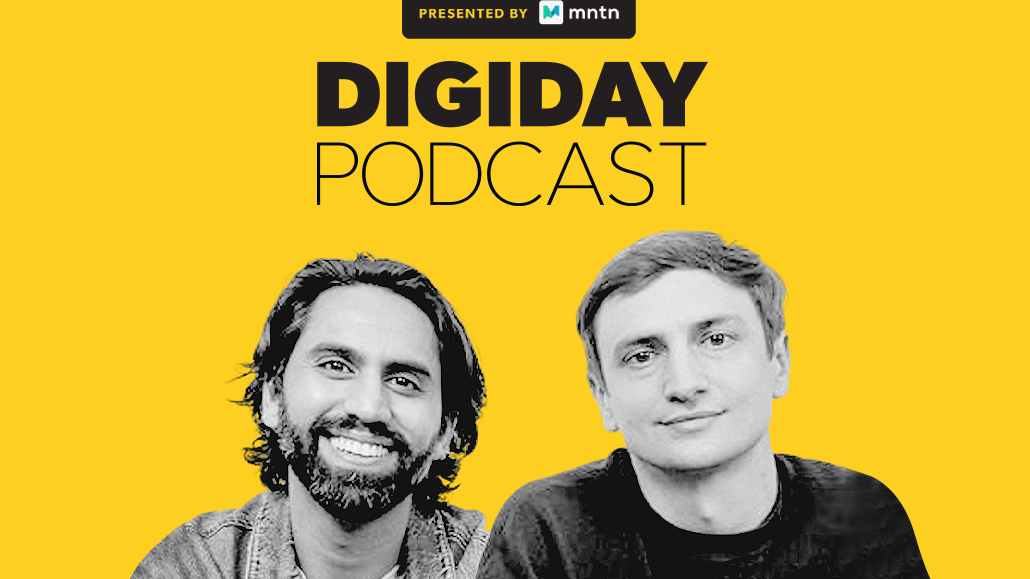 This article is part of a special Digiday Podcast series that covers how content creators are building their brands and earning revenue from various major social media platforms. More from the series →
Subscribe: Apple Podcasts | Stitcher | Google Play | Spotify
Creator duo Colin Rosenblum and Samir Chaudry have a YouTube channel with more than 700,000 subscribers. But a little more than two years ago, they came close to calling it quits.
"I have our 2019 [profit and loss record], and we were $18,000 in the hole," said Chaudry in the latest Digiday Podcast episode. While the pair was producing videos for their YouTube channel "Colin and Samir," their primary source of income was elsewhere. "We were doing freelance production projects, getting paid very little to do them, and that's what was funding the channel," he said.
Then, in early 2020, Samsung offered Rosenblum and Chaudry an annual contract to become brand ambassadors. Securing that income provided the pair an opportunity to finally figure out the focus of their YouTube channel. The lack of content focus had been a strain since 2016 when they left Team Whistle — to which they had sold their previous company The Lacrosse Network — and struck out on their own as independent creators.
"We went through three to four years of struggling to find our identity, struggling to find out what our business was," said Rosenblum.
Since then, their business has become the business of being a creator. Across their YouTube channel, their podcast and their newsletter The Publish Press, Rosenblum and Chaudry maintain a singular focus on covering the creator economy, which spans interviews with creators as well as analyses of creator trends and stories from their own experiences as creators.
That focus on the creator economy not only provides Rosenblum and Chaudry with their own bedrock, but also offers a solid foundation to kick off the Digiday Podcast's new limited series that is similarly focused on creators. Over the course of four episodes, we will interview creators from top platforms Instagram, TikTok, Twitch and YouTube, starting with Rosenblum and Chaudry.
Here are a few highlights from the conversation, which have been edited for length and clarity.
The brink of burnout
Rosenblum: How we define burnout is creative output without direction. That's where we were for about three to four years. That meant I'm editing in my bedroom, long hours for two weeks to put a video out. The video doesn't do well, and Samir and I have to huddle up and figure out how to change it. And Samir's editing too. And it got to the point where, truly coming into 2020, it wasn't even an option for us to continue the way that we were continuing because we didn't want to live that lifestyle.
The importance of operational support
Chaudry: The most important role for a creator is to bring in someone who has an operational mind: to actually understand how to develop process around what you're doing, how to organize what you're doing. I don't know that people recognize that, as a single- or double-person media company, a lot of time we're doing the same amount of work as a traditional media company — as the primary leadership, but we're also the product, the creative directors, the producers. And it can get extreme challenging. Bringing in some level of operational support is required when you actually find what we call content market fit. And when you're actually developing into a business, it's required.
A physical center of operations
Chaudry: We have an office, and we have six people who work full-time in that office. So we keep pretty regular hours in an office. Typically everyone's in by 10 am, and then we're out between six and seven. That is what is standard. We're all coming into an office. We're working on a variety of projects, and we're leaving. That's not what every creator's business looks like, but that's how we operate. And a lot of that is because we produce a show and that show is produced from our space. No matter what our highest priority every day is to produce a best-in-class show for the next Monday.
Building a company
Rosenblum: The fact that we come into an office and we have a team has less to do with the fact that we produce a show that requires that team and more to do with the fact that, from a lifestyle perspective, Samir and I require it and it's part of our history. When we first started working together, we were in an office, and I was technically his employee. That was the basis of our working relationship. It was not your stereotypical idea of what a creator business may look like where someone just takes an Instagram story or does a TikTok dance. For us, it's always been building a company and leading with that as opposed to just filming and editing and putting something on the internet.
https://digiday.com/?p=444629
This week's Future of TV Briefing looks at how this year's upfront and recent announcements from AMC Networks and Paramount indicate the progression of programmatic in the TV and streaming ad market.
This week's Future of TV Briefing looks at how major streaming service owners' subscription business fared in the third quarter of 2023.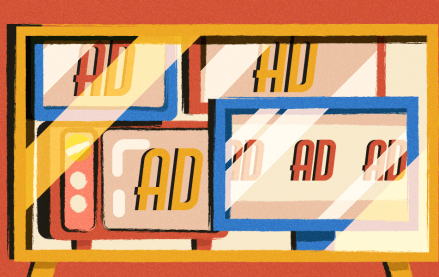 This week's Future of TV Briefing looks at what TV and streaming companies' latest quarterly earnings reports indicate about the state of the TV advertising market.