How the longest-running web series, Rooster Teeth's 'Red vs. Blue,' makes money
September 11, 2017 • 4 min read
•
•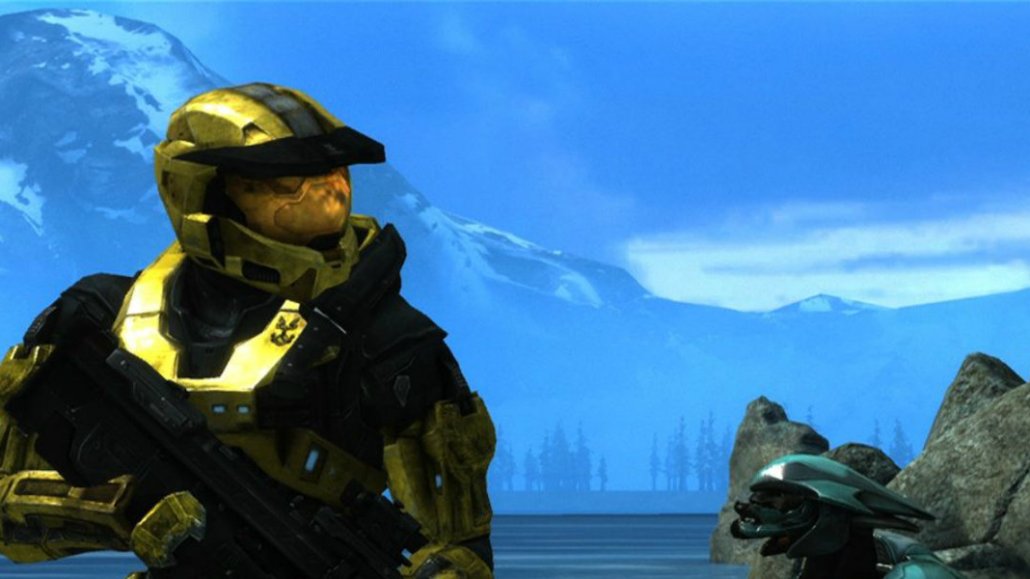 With Facebook, Snapchat and other platforms seeking serialized programming, it seems like every publisher is trying to develop shows they can sell to platforms. But to pull off show with staying power, publishers need to think beyond which platforms might buy the show now to how they can turn it into a lasting franchise with multiple revenue streams.
In other words, publishers need to find their own "Red vs. Blue."
Created in 2003 by Austin-based digital studio Rooster Teeth, "Red vs. Blue" is a comedy series that uses gameplay animation — a format known as "machinima" — from Microsoft's "Halo" franchise to tell the story about a civil war between two groups of soldiers in a box canyon known as the Blood Gulch. It's the longest-running episodic web video series, with 15 seasons and 413 episodes under its belt.
"Red vs. Blue" was initially distributed as a digital download using the QuickTime and Windows Media video players (remember those?). Now, you can stream entire seasons across RoosterTeeth.com, YouTube and Netflix or buy them as digital downloads and DVDs. Rooster Teeth even sells merchandise based off of characters and jokes from the show.
"'Red vs. Blue' is the thing that built this company," said Burnie Burns, co-founder and chief creative officer of Rooster Teeth. "Everything we have done at Rooster Teeth — starting with our merchandising business, then our subscription business and our live events — all of the major components of our business stems from 'Red vs. Blue.'"
Rooster Teeth's distribution of the 15th season of "Red vs. Blue," which ended on Aug. 20, demonstrates how the series makes money for the company. Rooster Teeth's paid subscribers had access to new episodes first, followed a week later by those who have free accounts on RoosterTeeth.com. (Rooster Teeth has more than 200,000 members for its paid First program.)
At the same time new episodes were made available for free on RoosterTeeth.com, the same episode goes up on YouTube, where Rooster Teeth has a dedicated "Red vs. Blue" channel with 745,000 subscribers. (Rooster Teeth's windowing model with YouTube has evolved; in previous years, it would take a year after a season aired on RoosterTeeth.com before it was posted to YouTube.) Both on RoosterTeeth.com and YouTube, free episodes run with pre-roll ads.
Every new season of "Red vs. Blue" brings those three sources of revenue, but the show's success has also allowed Rooster Teeth to license the show to streaming platforms. Netflix, for instance, carries the first 13 seasons of "Red vs. Blue"; the show is also distributed through Amazon and on Xbox devices.
Beyond streaming, Rooster Teeth has sold more than 1 million DVDs of individual seasons and box sets of multiple seasons for the show. "Red vs. Blue" is also a vital part of Rooster Teeth's merchandising business, which accounts for 20 percent of its overall revenues, the company said.
"Red vs. Blue" generates money for Rooster Teeth across all five of the company's revenue sources, including subscriptions, advertising (pre-roll and sponsorships), merchandising (apparel and toys), home video (from licensing to streaming networks and DVDs) and live events (screenings of new seasons). Sound familiar? That's because this is how the film and TV industries continue to make money on their hit franchises.
"I was a Star Wars kid. And if you remember, Star Wars was in theaters, then home video, then cable and then network television — that was a progression that I understood as a kid," said Burns. "That's what we modeled our business after."
Of course, some of this happened out of necessity.
"The first month we made the show, we had 300,000 people watch the first episode; by the end of the month, we were getting a million views per week," Burns said. "This was before YouTube, which meant we were hosting it ourselves and getting billed by our internet service provider for $13,000 per month. And we were tech support guys doing this for fun after hours. Necessity being the mother of invention, if we wanted to keep this show going, we had to figure out a way to support it financially, which led to our subscription model and our merchandising model."
Through the years, as viral videos and one-off web series have come and gone, "Red vs. Blue" continues to drive views and revenue for Rooster Teeth. It's also allowed the company to build similar business models for newer programming. Its hit animated series, "RWBY," for instance, has been picked up by Warner Bros. Japan, which distributes a dubbed version of the show in the country. It's also the strongest driver of merchandising revenue for Rooster Teeth today.
"If you look at 'Red vs. Blue' at any point in its history, it was never the No. 1 video on the internet — that was always some guy falling off a roof or a cat playing the piano," Burns said. "We weren't playing the viral video game; we were trying to make long-term, established franchises — and it worked."
We'll recognize the best multi-platform video campaigns at this year's Digiday Video Awards. Learn more about entering here.
Image via RoosterTeeth.com
https://digiday.com/?p=253177
This week's Future of TV Briefing looks at what an industry group's conditional certification of three measurement currency contenders signals about the TV ad business's measurement overhaul.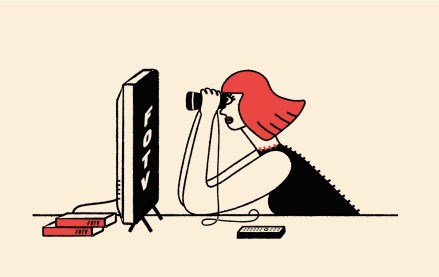 This week's Future of TV Briefing offers an updated list of the key terms that can cause confusion when talking about the TV, streaming and digital video industry.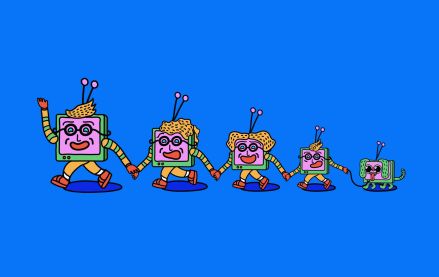 This week's Future of TV Briefing looks at what the Disney-Charter pay-TV distribution deal seems to indicate about the increasingly more-complementary-than-contentious relationship between traditional TV and streaming.