How NBC News' Devan Joseph and Stephanie Scrafano cover the news on TikTok
March 7, 2023 • 3 min read
•
•
Subscribe: Apple Podcasts • Stitcher • Spotify
NBC News has taken a two-pronged approach to TikTok. In addition to adapting news videos posted to other platforms for the short-form vertical video app, the Comcast-owned news organization creates original videos specifically for TikTok.
NBC News executive producer of original social video Devan Joseph and director of social platforms Stephanie Scrafano joined the Digiday Podcast for a deep dive into the news outlet's multi-faceted TikTok strategy.
The primary poles of that TikTok strategy are the newsier videos produced by Scrafano's nine-person team and then the feature-esque explainers created by Joseph's six-person team. Overall, the work spreads across the teams — into more of a spectrum.
"It's kind of like the news will start with my team and that step-forward, that deeper dive will come from Devan's team. So it's a nice split between our teams because we can do it all in some way," said Scrafano. "We're live-clipping moments as they happen and then Devan's team might come in and do the explainer or push the story forward in some way."
"It's weird when we try to explain our teams to outside people because to us, day to day, it feels like we're just one giant team," said Joseph. He added, "It is shocking how smooth the process is, considering there's so many people from different parts of the org working together."
Here are a few highlights from the conversation, which have been edited for length and clarity.
Tweaking for TikTok
Scrafano: "I have a producer on my team who is actively looking through news content, looking at the video we might already be turning for Twitter and then also using it for TikTok: editing it, captioning it and making sure that it feels native to the platform."
The TikTok turnaround
Joseph: "In terms of writing original scripts with context, a producer can, in a day — if all the information is there for you and you're just sort of piecing it together — they can do two to three of those scripts in a day, from start to finish, pitching to producing, editing and getting it up. If we have all the pieces, they're pretty quick at piecing stuff together and getting it out."
TikTok tricks
Joseph: "A great thing about TikTok is that the videos loop, so we use that to our advantage. You start [the video] with the best part, then you loop back to the beginning. So you have context leading up to it, and then it autoplays back to the beginning to that best part again."
Scrafano: "Something we do too is clue the audience into what's about to come. On [videos that use TikTok's quote-tweet-style stitching feature] we'll often put the phrase 'stitch incoming' so that the audience knows that [they] might have seen this video already floating around the internet but we have something to add to it."
https://digiday.com/?p=492042
This week's Future of TV Briefing looks at what an industry group's conditional certification of three measurement currency contenders signals about the TV ad business's measurement overhaul.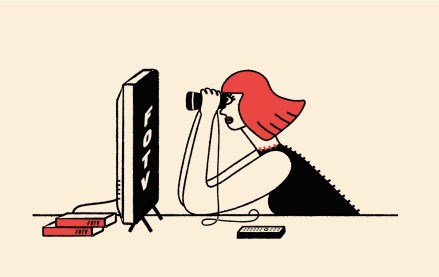 This week's Future of TV Briefing offers an updated list of the key terms that can cause confusion when talking about the TV, streaming and digital video industry.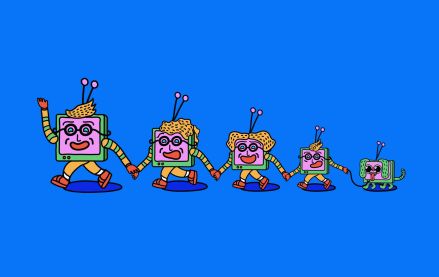 This week's Future of TV Briefing looks at what the Disney-Charter pay-TV distribution deal seems to indicate about the increasingly more-complementary-than-contentious relationship between traditional TV and streaming.