How Agnes Chu and Helen Estabrook are breaking Condé Nast Entertainment further into Hollywood
October 26, 2021 • 3 min read
•
•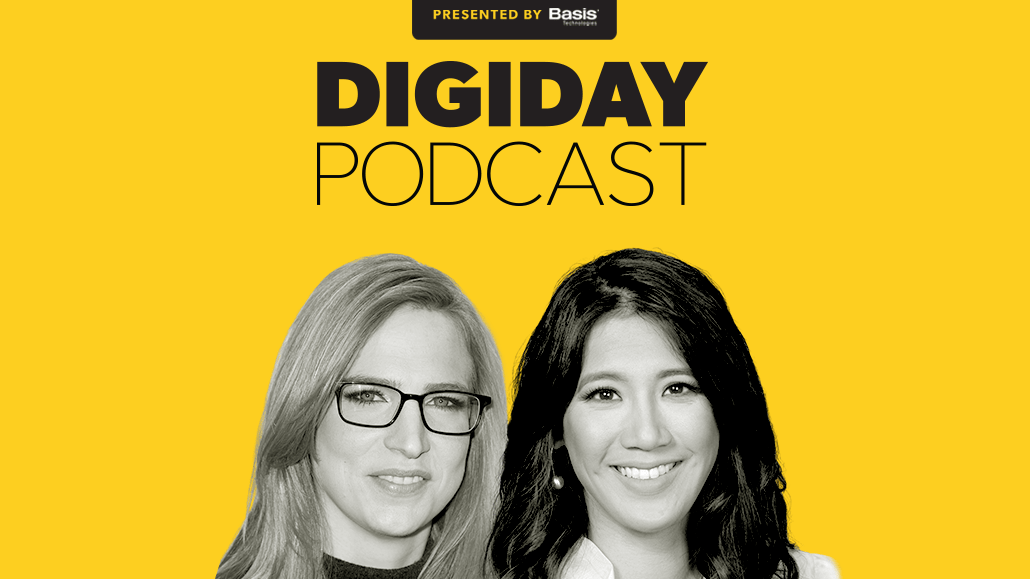 Subscribe: Apple Podcasts | Stitcher | Google Play | Spotify
Condé Nast Entertainment is not a new player in the TV and film industry. Formed in 2011, the magazine publisher's entertainment division has had a hand in adapting Condé Nast's content into shows and movies, including an article by GQ that was made into Netflix documentary series "Last Chance U" and a short story from The New Yorker into Robert Redford-starring film "The Old Man and the Gun." But now CNE is looking to play an even bigger role in Hollywood.
"What we're doing in film and television is a real, deliberate and intentional lean into our brands in a way that we haven't done before," said Agnes Chu, the former Disney+ executive who took the reins of CNE as president in September 2020.
Under Chu, CNE has hired a roster of experienced Hollywood heads to help raise the magazine publisher's profile in Tinseltown. That includes Helen Estabrook, an Oscar-nominated producer who joined CNE in March 2021 as global head of film and TV and joined Chu on the latest episode of the Digiday Podcast.
Estabrook's charge has been to have Condé Nast's entertainment arm working more closely with its publications to identify articles, short stories as well as podcasts that can be developed and adapted into film and TV projects.
"We're creating new systems of working so that we can work with them in the ways that they have all individual systems for how they work, for how they find stories or how they tell those stories," said Estabrook. "It is one great production company, but in some ways, it's several different production companies because it's GQ Studios and The New Yorker Studios and Vanity Fair Studios."
Here are a few highlights from the conversation, which have been edited for length and clarity.
Aligning timelines between publications and projects
Chu: Before our timelines were a little bit separate and sometimes not particularly aligned. And with the partnership and the collaboration that we're building with our editors and the publications, it is actually about aligning our timelines so that we're very early on in identifying great IP that could be made into a great film or a great television show. Helen and the team, through these bespoke processes, are just really able to identify things early and therefore package things early and bring them out to the marketplace in a way that we weren't able to before.
Announcing projects at time of publication
Estabrook: We've done this with our "Hillsong" project, and we also just recently did this with "A People's History of Black Twitter" out of Wired where we're actually announcing the adaptation on the same day that the article is being published.
Communicating project plans
Estabrook: Sometimes the film and TV industry likes to be opaque because it likes to keep itself sort of strangely special. But I think that that's such an outdated mode. It's a complicated time in the business on a number of levels, and the only way through is to be very clear about the plan. That's really what my team and I are focused on. Making sure that everyone understands: Here's what our plan is. We're hoping that [plan] XYZ will happen. If it doesn't, we're going to go to [plan] ABC, and this is how we move forward.
Deal-making with 'alacrity'
Chu: There's no surefire way to delay a project or take the air out of a project [like there is] by endless negotiations and year-long deal-making processes. What the business affairs team has done for film and television — I think we did more deals this past year than we did in the last two years alone — speaks to a lot of our alacrity in approaching what is a very fast-moving industry. We're being very nimble here and really wanting to get great work done.
https://digiday.com/?p=429955
This week's Future of TV Briefing looks at how the streaming ad market's programmatic guaranteed vs. private marketplace debate is reaching a compromise.
This week's Future of TV Briefing looks at how this year's upfront and recent announcements from AMC Networks and Paramount indicate the progression of programmatic in the TV and streaming ad market.
This week's Future of TV Briefing looks at how major streaming service owners' subscription business fared in the third quarter of 2023.