Future of TV Briefing: Why measurement costs could slow TV ad industry's currency changeover
June 8, 2022 • 8 min read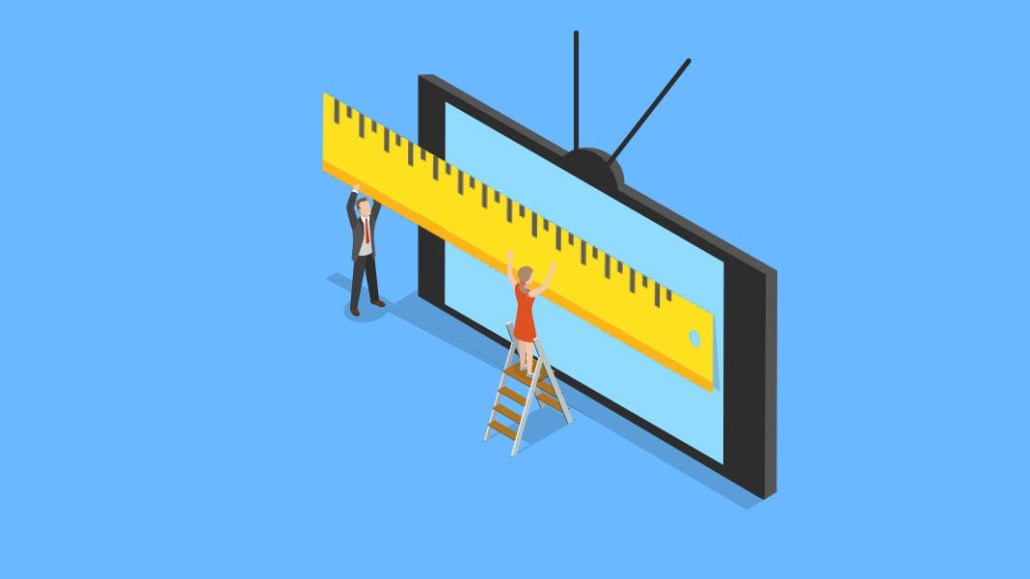 This Future of TV Briefing covers the latest in streaming and TV for Digiday+ members and is distributed over email every Wednesday at 10 a.m. ET. More from the series →
This week's Future of TV Briefing looks at how measurement costs could complicate TV networks' and advertisers' efforts to shift to a multiple currency era.
Currency costs
The TikTok-driven push for on-camera talent
Netflix eyes sports rights, Fox and NBCUniversal strike upfront deals and more
Currency costs
The key hits:
TV network and agency executives are concerned how adding support for multiple measurement providers will increase their measurement costs.
TV networks and agencies already pays tens to hundreds of millions of dollars annually to use Nielsen's measurements.
The increasing measurement costs issue could slow the TV advertising industry's shift to a multi-currency era.
Upgrades are often expensive, be they renovating a house or overhauling an industry's measurement system. On the latter front, executives at TV networks and agencies are beginning to confront just how costly TV advertising's move to support multiple measurement currencies may become.
"My question with all of this stuff is who's paying for all of this? If the marketplace comes to us with 20 different flavors [of measurement], who pays for it?" said one TV network executive.
TV networks, advertisers and their agencies already pay Nielsen to measure viewership of the shows and ads airing on the networks. Now they're facing a future where they may need to pay even more to support measurements from alternative providers, and this measurement currency cost conundrum has become a hot topic of conversation among TV ad buyers and sellers alike.
"When I'm with the agency leads and when I'm considering it internally myself, that's all we talk about," said a second TV network executive.
"The conversations right now are an acknowledgement that we're not going to be able to bear the brunt of that expense," said Sharon Cullen, president of integrated investment at Omnicom Media Group's Hearts & Science.
Nielsen made $2.5 billion in revenue last year from its measurement business. And it makes that money by charging media companies, like TV networks, as well as advertisers for providing its measurements.
At this point Nielsen's costs have become so ingrained in the economics of TV advertising that it's like a sales tax. However, additional taxes are set to be levied with TV networks and advertisers planning to eventually support alternative measurement providers, like Comscore, iSpot.tv, Samba TV and VideoAmp, as currencies. And those taxes can add up.
Some TV network owners are already paying hundreds of millions of dollars each year for Nielsen's measurements and don't know how they'll stomach doubling or tripling those payments and undercutting their profits.
"We can't pay for Nielsen at the levels we currently do and two others at comparable levels — or even half. It's not possible. It starts to mess with our margins and models completely. Nielsen, for a lot of media companies, is one of our largest vendors. It's hundreds of millions [of dollars]," said the second TV network executive.
"The mid-sized or smaller TV players can't afford to subscribe to Nielsen plus three others. It's a really big issue. You've already got a lot of cost in the system from programmatic fees. Then as we get into more data-driven linear and advanced TV, that has its own set of fees. Here's another set," said a third TV network executive.
Ad buyers don't pay as much in measurement fees as TV networks. They're typically in the tens of millions of dollars annually at the high end, per industry executives. "Agencies don't pay anywhere near the freight that programmers do because they don't have the revenue source. Programmers are making money off Nielsen's numbers, and Nielsen knows that and charges them accordingly," said Brad Adgate, an independent media consultant and former svp of research at Horizon Media.
Still, advertisers and their agencies do pay measurement costs. And they are similarly feeling their pocketbooks pinched by the potential fee increases. "The economics are huge…. As an agency, I'm going to subscribe to Comscore, iSpot, VideoAmp and Nielsen?" said one agency executive.
A compounding factor is the fact that advertisers and their agencies have already been trying to keep the costs of advertising in check, especially as newer costs like ad tech fees and data fees have been added to the broader TV, streaming and digital video ad mix. "The fees can eat up your media budget really quickly. We've started adding thresholds. If we're spending $1 million, then we're only spending 1% of that on measurement and data," said a second agency executive.
Fortunately for TV networks, advertisers and agencies, this measurement cost conundrum doesn't really need to be sorted out for at least another year. There remain issues like measurement discrepancies and ad tech integrations that have slowed the shift to a multi-currency marketplace. And this measurement cost issue "could actually slow the adoption a little more," said the third TV network executive.
"I don't think anyone in their P&L can look ahead and say, 'I'm just going to stick another $10 million in measurement costs into our systems.'…. I don't think that is a consensus opinion that we're all going to benefit enough from the extra impressions," the executive continued.
If there is a silver lining to all this, it's that the looming measurement cost increases could be somewhat mitigated by the increased competition among Nielsen and its rivals.
"When there were times Nielsen had competition [previously from companies like Comscore], I found them that their pricing became a little more reasonable and a little more accommodating on requests like a customized study or some other piece of analytical data. Far more accommodating," Adgate said.
Then again Nielsen's own costs could go up as the company is pressed to license data from other companies, like smart TV providers, to augment its panel data and cope with the competition. "Research is going to be a lot more expensive in the years ahead because of the licensing fees that are going to be needed to get data," Adgate said. That's potentially bad news for TV networks, advertisers and their agencies. As the broader economy's rising inflation has shown, companies often pass on the costs of inflation to their customers.
What we've heard
"As soon as you make CTV its own silo with its own impressions, you make it less important than [traditional] TV."

— Agency executive
The TikTok-driven push for on-camera talent
If you start noticing media companies producing more videos for YouTube and Facebook that feature the faces of their talent, TikTok may be the reason why.
While YouTube creators gained their fame by putting their faces on screen, the audio-optional Facebook era of video led to publishers relying on voice-over narration as well as animation and user-generated clips. But TikTok has been encouraging publishers to put faces to their videos.
"TikTok, once we got into the Creator Fund, recommended that we put people on camera," said Steve Hulford, co-founder and CEO of digital media company Underknown, which operates a portfolio of social video properties including What If and How to Survive.
While TikTok's recommendation was specifically focused on TikTok, Underknown plans to start applying the on-camera talent strategy to its Facebook and YouTube channels as well — for one simple reason: Considering how Facebook, YouTube and Instagram have copied much else of TikTok's product, it's easy to see how those platforms could similarly mimic TikTok's preference for face time in order to compete with the platform.
"We recognize that all platforms see TikTok as an existential threat, so we should think that way too," Hulford said.
Numbers to know
87%: Percentage share of U.S. households that own at least one connected TV device.
18.0 million: The average number of people who watched each "NBC Sunday Night Football" broadcast last year, the most-watched program on TV in the 2021-22 season.
$4.99: How much creator platform Pearpop will charge for people to watch an eight-episode comedy series on TikTok.
37%: Percentage share of brand and agency professionals surveyed by Digiday who said they would "definitely" buy ads on Netflix.
What we've covered
As TikTok popularity swells, Silk looks to tap growth:
The plant-based food brand started advertising on TikTok in April 2022.
Its initial campaign has amassed 85.6 million views on the platform.
Read more about Silk's TikTok strategy here.
Why direct-to-consumer period care brand Viv is looking to TikTok to build community, boost brand awareness:
Viv started posting educational series on TikTok in April 2021.
80% of the brand's advertising budget is going to TikTok.
Read more about Viv's TikTok strategy here.
Five (new) questions to ask about Netflix's ad-supported plans:
Some industry executives are wondering which ad tech vendors Netflix may use and whether the company will hire an ad sales chief this year.
The levels of ad targeting and data sharing are also questions being asked.
Read more about Netflix here.
What we're reading
Netflix eyes live sports rights:
Netflix is among the companies in talks to acquire rights to air Formula 1 races in the U.S., according to Insider. The subscription-based streamer has historically sat out on live programming, including sports, but it seems to have changed its tune as it looks to add an ad-supported tier.
Fox and NBCUniversal strike early upfront deals:
The two broadcast TV network owners have joined Disney in securing early upfront commitments from advertisers, with Publicis Media being an early mover on the buying side, according to Variety.
What CNN looks like under Warner Bros. Discovery:
CNN's new leader Chris Licht is setting a more restrained tone for the TV news network compared to the more spectacle-oriented era under previous chief Jeff Zucker, according to The New York Times.
GroupM issues measurement mandate:
GroupM will continue to transact against Nielsen's measurements in this year's upfront deals, but WPP's ad buying arm set out some requirements for future measurement providers, including a mandate for universal acceptance among all media partners and new commercial models for measurement costs, according to Broadcasting & Cable.
Did peak TV peak this spring?:
TV networks and streaming services aired more than 50 high-profile shows this spring, and the surplus of shows may be as much about COVID-related production delays as ensuring shows aired in time to compete for Emmy Awards, according to Vulture.
https://digiday.com/?p=450411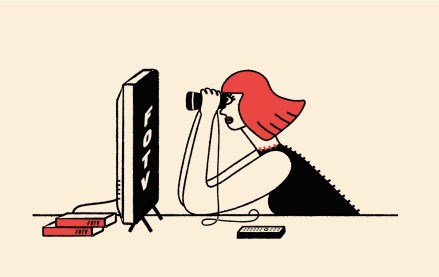 This week's Future of TV Briefing offers an updated list of the key terms that can cause confusion when talking about the TV, streaming and digital video industry.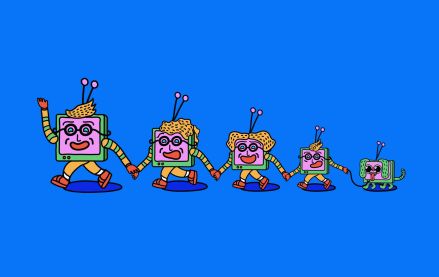 This week's Future of TV Briefing looks at what the Disney-Charter pay-TV distribution deal seems to indicate about the increasingly more-complementary-than-contentious relationship between traditional TV and streaming.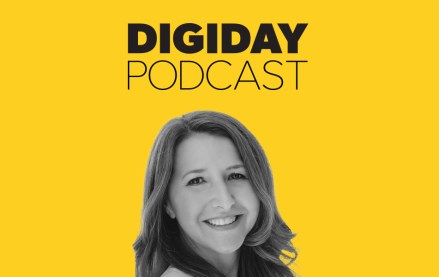 September 12, 2023 • 3 min read
Traditional TV now accounts for less than 50% of Georgia-Pacific's spending, but its share still exceeds streaming's.