Future of TV Briefing: TV upfront focus flexes to fluidity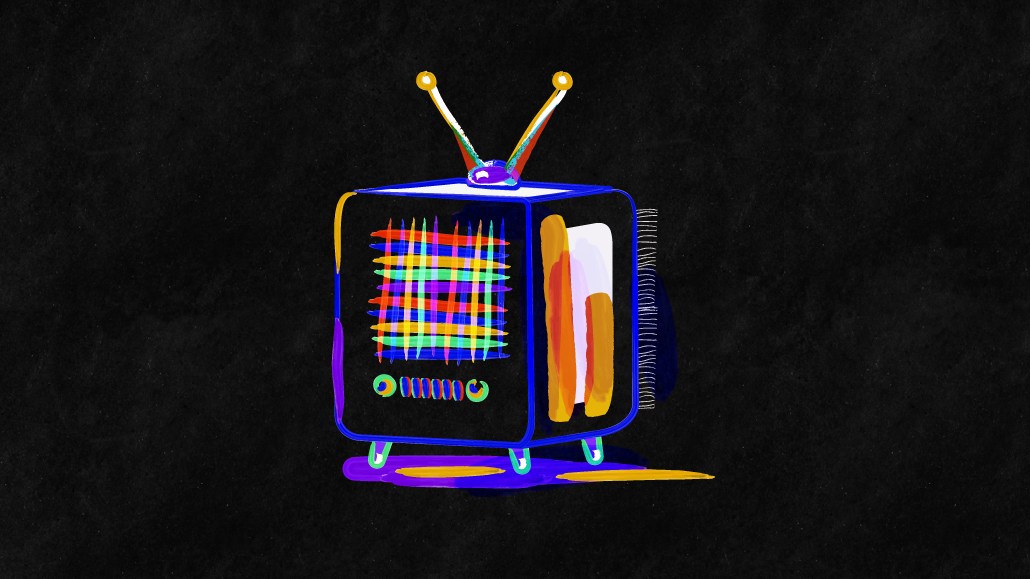 Ivy Liu
This Future of TV Briefing covers the latest in streaming and TV for Digiday+ members and is distributed over email every Wednesday at 10 a.m. ET. More from the series →
This week's Future of TV Briefing looks at how fluidity is the new f-word heading into this year's TV advertising upfront cycle.
Upfront fluidity
Comcast vs. Disney, AI vs. IP, lawmakers vs. Warner Bros. Discovery and more
Upfront fluidity
Fluidity is the new flexibility.
"Flexibility" has been the big buzzword in each of the past three upfront cycles. But this year the term seems to be taking on a different meaning as TV and streaming ad buyers and sellers head into the annual negotiation season, based on recent conversations with executives at TV networks and agencies.
"Clients are making decisions much closer to airdate, and they want to be able to shift a little bit. So we have to allow some form of flexibility or fluidity, ideally with still a firmness to spend," said one TV network executive.
"Clients are starting to look at budgets as much more fluid. So maximum flexibility will again be something that will help certain partners gain share," said one agency executive.
OK, so both executives used the terms "fluidity" and "flexibility" interchangeably, which can come across as confusing. But the equivalence kinda hits at the heart of the matter. Yes, advertisers and agencies still would like looser cancelation options for their upfront commitments, but the flexibility conversation has advanced beyond upfront deals' out clauses.
In this year's upfront cycle, the focus isn't so much on advertisers being able to take their money out of an upfront commitment but on how their money can move around within the confines of an upfront deal, from advertisers' programmatic spending counting toward upfront commitments to networks' moving advertisers from streaming to linear and vice versa to fulfill viewership guarantees.
"We want to be putting deal terms in place that allow us to transact directly, programmatically, whatever makes the most sense for our clients. All the pipes are connected. It's not either-or," said a second agency executive. "As we go into the marketplace, we do need to put more focus on considering that as we set up the framework for these deals."
A glaring issue for both upfront ad buyers and sellers has been the relative ricketiness of advertisers' upfront commitments in recent years. This issue came to a head last year when TV networks saw advertisers cut their upfront orders from the initial commitment amounts to a greater degree than usual. Considering the economic downturn, executives at TV networks and agencies believe it may be even harder to get advertisers to commit this year, fueling the expectation among some executives that the amount of money committed in this year's upfront will be lower than last year's bounty. And TV network executives acknowledged that it's something of a fool's errand to expect advertisers to be able to come up with budgets in the spring and for those budgets to remain relatively unchanged come fall, let alone by next spring.
"More and more, you're getting these kinds of fake-pledge budgets," said a second TV network executive.
This is why the upfront model appears on the precipice of actually — finally — changing, if not entirely but still significantly. TV networks are talking about a pay-as-you-go model that would let advertisers' in-cycle programmatic spending count toward their upfront commitments.
Beyond that, there's likely to be a leveling between TV networks' primary inventory sources: linear TV and streaming.
Over the past couple years, TV networks have pushed advertisers to purchase their streaming inventory and even pushed away dollars earmarked for linear. This year the push-pull may be less one-way. As much as ad-supported streaming viewership continues to grow, the likes of Netflix and Disney+ have shown that ad-supported streamers can struggle to satisfy advertisers' reach demands. And of course, this dynamic remains at play on the linear side, as pay-TV subscribers continue to cut the cord.
"We have to have the flexibility to move from linear to digital or back a little bit throughout the year. It can't be as rigid," said the first TV network executive.
That fluidity between linear and streaming raises a bunch of questions, though. For starters, how would this fluidity affect linear and streaming ad prices, especially as ad buyers have railed against streaming services' rising rates?
"We're probably going to have to play ball, depending on where it'll all fall," said a third TV network executive.
Again, it's a fluid situation.
What we've heard
"I think this year is the first true year that streaming [ad spending] will surpass traditional TV."

— Agency executive
Numbers to know
11%: Percentage increase in U.S. advertisers' spending on TikTok in March despite the potential for the U.S. government to ban the app.
$150: How much money a creator with 42,000 Instagram followers was offered for a branded Reel and branded story through Instagram's Creator Marketplace.
4: Number of months after Disney+'s ad-supported tier debuted that it finally became available on Roku's connected TV platform.
52%: Percentage of surveyed U.S. adults that subscribe to a pay-TV service, roughly the same percentage as surveyed a year ago.
What we've covered
How TikTok agencies work — and why they don't fear a U.S. ban of the app:
Despite the threat of TikTok's U.S. ouster, agencies that have built their businesses around the platform say they are unconcerned.
Supporting their stance is the fact that advertisers do not seem to have cut their spending on TikTok.
Read more about TikTok here.
Why advertisers are still waiting on the CTV promised land:
Connected TV ad measurement continues to beguile advertisers.
Frequency management and targeting issues are also still at play.
Read more about CTV advertising here.
A look at the hidden teams behind successful creators:
Creators' teams span people in creative and business roles.
Creators can struggle to know when it's time to stop going it alone.
Read more about creators here.
What we're reading
Why Comcast could win the Hulu deal with Disney:
Comcast could still end up selling its stake in Hulu to Disney, which owns majority control of the streaming service, but Hulu is losing money and has lost some of its value as TV network owners like Comcast-owned NBCUniversal pull their programming from it, according to The Information.
Artificial intelligence vs. intellectual property:
Generative AI tools like OpenAI's ChatGPT and Midjourney pose a threat to intellectual property owners like Hollywood film and TV studios depending on how the legal system interprets the application of copyright law to the AI tools, but they also provide a means of making the production and post-production process more efficient and cost-effective, according to The Wall Street Journal.
TikTok tests creator commerce program:
TikTok has started testing an affiliate shopping program for creators to promote products on the platform and receive a commission when people click to purchase a product through TikTok Shop, according to Insider.
Warner Bros. Discovery gets another look from legislators:
Roughly a year after the WarnerMedia-Discovery merger closed, four members of Congress are demanding that regulators take another look at the deal in the light of its resulting layoffs and content cuts, according to The Hollywood Reporter.
Advertisers' upfront demands for Netflix:
Heading into this year's upfront negotiations, ad buyers want Netflix to lower its ad prices, improve its ad tech, expand its ad-supported audience and take over the sales relationship from Microsoft, according to Ad Age.
Want to discuss this with our editors and members? Join here, or log in here if you're already a member.
https://digiday.com/?p=498972
This week's Future of TV Briefing looks at how this year's upfront and recent announcements from AMC Networks and Paramount indicate the progression of programmatic in the TV and streaming ad market.
This week's Future of TV Briefing looks at how major streaming service owners' subscription business fared in the third quarter of 2023.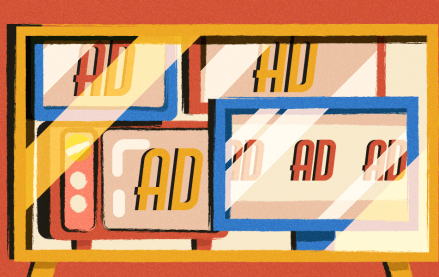 This week's Future of TV Briefing looks at what TV and streaming companies' latest quarterly earnings reports indicate about the state of the TV advertising market.