Future of TV Briefing: The push-pull for creators between short-form and long-form video
Ivy Liu
This Future of TV Briefing covers the latest in streaming and TV for Digiday+ members and is distributed over email every Wednesday at 10 a.m. ET. More from the series →
This week's Future of TV Briefing looks at how platforms are pulling creators toward longer videos while brands push for shorter fare.
The long and short of it

YouTube's upfront uptick, Max's sports tier, creator economy's AI threat and more

The long and short of it

Creators may be feeling a little more stretched than usual these days. As much as TikTok and its ilk have pulled the video pendulum toward short-form video over the past few years, it's been swinging back toward long-form lately, though brands continue to tug creators toward the shorter fare.

The push-pull between short-form and long-form video was a major topic among the beauty-and-fashion creators who were interviewed for a video series on influencer marketing that I worked on for Digiday's sibling publication Glossy. The first episode in that series — which covers the top creator video platform trends — can be watched here, with upcoming episodes covering the state of influencer-brand deals and the trend of influencers launching their own brands.

"I feel like brands don't like a minute or above. The videos they want are short and sweet and to the point," said Ohemaa Bonsu, a creator who has 299,000 subscribers on YouTube and 215,000 followers on TikTok.

"It's definitely more short-form that [brands] want," said Christen Dominique, a creator who has 4.5 million subscribers on YouTube and 715,000 followers on TikTok.

However, while brands may be pushing for shorter videos, audiences and platforms are pulling creators toward longer videos. Longer videos allow audiences to spend more time with their favorite creators — allowing creators to cultivate communities around their content — and allow the platforms to keep users on their platforms for longer periods of time.

Platforms are "constantly going to be looking at what works for audiences, what keeps audiences on the platform longer because there's such strong competition now. So they're looking at what would help us keep audiences for half an hour instead of 20 minutes? Like, how do we stretch that time?" said Jess Hunichen, co-founder of influencer marketing agency Shine Talent Group.

"TikTok now has the feature of [videos being up to] 10 minutes [long]. So I feel like they're definitely incentivizing us to do long-form videos," said Nava Rose, a creator who has 1.2 million subscribers on YouTube and 5.8 million followers on TikTok.

That incentive to post longer videos on TikTok is fairly explicit. In February, TikTok rolled out its Creativity Program Beta through which it pays eligible creators for posting videos that are at least one minute long. Sydney Morgan, who has 10 million followers on TikTok and 5.9 million subscribers on YouTube, is among the creators participating in TikTok's long-form monetization program.

"I think the algorithm is really favoring that one-minute-plus content because they want people to be using it and joining the program. So I definitely shifted what I was doing in trying to pivot and get into that category. And I've seen my TikToks doing a lot better than they had been," Morgan said.

But there's a but. Given that YouTube Shorts caps videos' length at 60 seconds and Instagram Reels max out at 90 seconds, longer TikTok videos are harder to repurpose on other short-form platforms because they need to be reedited to meet the length requirements. And longer videos, unsurprisingly, take longer to produce in general.

"I spend probably two to three hours on short-form content, and then I repurpose it on all the platforms. And then for YouTube long-form videos, it's like one day of filming and editing, and then I'll post the next day," said Dominique.

Despite long-form videos demanding more of creators' time — and despite short-form being more in demand among brands — the creators interviewed for the Glossy series seem to be largely gravitating more toward long-form fare.

"My plan was [each week] to post four days short-form on YouTube and three days long-form, but I think I'm more dedicated to my long-form videos. Because I get to talk more, I get to explain more," said Bonsu.

And that commitment to long-form is what keeps some creators committed to YouTube.

"YouTube is my home. It's where we can share in-depth information and really build a community the best," said Cassandra Bankson, a creator who has 2 million subscribers on YouTube and 414,000 followers on TikTok.

Which probably helps to further explain TikTok's interest in extending its videos' lengths — and why some TikTok creators are opting to post longer videos on the short-form platform.

"The fashion scene on TikTok has definitely changed. It's a lot more talking, like 'getting ready with me' [videos that are] a lot longer. People talk a lot more in their fashion videos now whereas before it was very quick outfit changes or just really fun videos. But now everyone wants to see what you're wearing and actually talk through the outfit," said Rose.

What we've heard

"If the content isn't of the quality that we're buying, especially in prime time — if they're going to run repeats of 'Family Feud' every night, no disrespect to 'Family Feud' — we're paying a pretty high CPM for what historically has been pretty high-quality content. If that continues to wane over time, we need to have the ability to flex out of that."

— Agency executive on the Hollywood strikes' impact on TV ad deals

Numbers to know

700,000: Number of subscribers that Paramount+ added during the second quarter of 2023.

-1.8 million: Number of streaming subscribers that Warner Bros. Discovery lost during Q2 2023.

-200,000: Number of streaming subscribers that AMC Networks lost during Q2 2023.

-118,000: Number of streaming subscribers that Fubo lost during Q2 2023.

-97,000: Number of streaming subscribers that Sling TV lost during Q2 2023.

-4%: Year-over-year decline in ad revenue for Fox Corp in Q2 2023.

$500 million: How much money Lionsgate will pay to acquire Entertainment One from Hasbro.

-65%: Year-over-year decline in New York City filming permits in July as actors joined writers on strike.

What we've covered

Why concerns of influencer marketing oversaturation are overblown:

While more influencers are popping up, more ad dollars are being spent on influencers.
However, brands' push for hyper-specificity is finding enough influencers for campaigns a challenge.

Read more about influencer marketing here.

The Media Rating Council is angling for better clarity in an era of compounding complexity:

The ad industry's measurement arbiter has clarified YouTube's accreditation after the recent controversy over the platform's off-platform ad program.
The MRC is trying to sort out some of the conflicting numbers around YouTube's Google Video Partner program.

Read more about MRC here.

How Hang Media hopes to attract Gen Z to sports in a way TV can't:

Hang Media's platform aims to be a kind of Twitch for athletes and their fans.
The average stream attracts around 800,000 viewers.

Read more about Hang Media here.

What we're reading

Some ad buyers plan to increase their upfront commitments with YouTube this year by 10% to 20% compared to last year, according to The Information.

Warner Bros. Discovery plans to add a Bleacher Report-branded sports tier to Max this fall for people to stream MLB, NBA, NHL and college sports games at an additional fee, according to CNBC.

The newish role of YouTube thumbnail designer is among the job types dealing with generative AI's duality as both helpful tool and existential threat, according to Rest of World.

Among the future options that Disney is exploring for ESPN are a standalone streaming service and deals with leagues like Major League Baseball to air local games, according to The Wall Street Journal.

Want to discuss this with our editors and members? Join here, or log in here if you're already a member.

https://digiday.com/?p=513929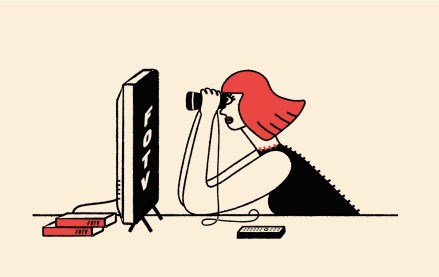 This week's Future of TV Briefing offers an updated list of the key terms that can cause confusion when talking about the TV, streaming and digital video industry.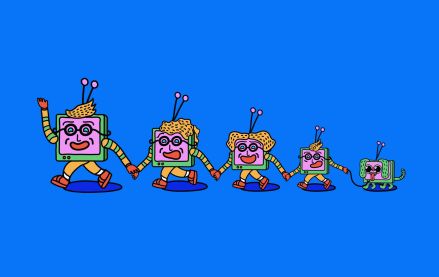 This week's Future of TV Briefing looks at what the Disney-Charter pay-TV distribution deal seems to indicate about the increasingly more-complementary-than-contentious relationship between traditional TV and streaming.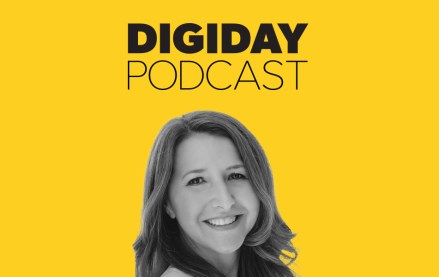 September 12, 2023 • 3 min read
Traditional TV now accounts for less than 50% of Georgia-Pacific's spending, but its share still exceeds streaming's.