A Zoom (kinda) but with athletes: How Hang Media hopes to attract Gen Z to sports in a way TV can't
August 2, 2023 • 4 min read
Ivy Liu
Hang Media thinks it's found the best way to reach Gen Z, in small groups at a time.
If you were a Knicks fan and got to, say, watch them compete in the NBA Finals (I know, I know, but a man can dream) and got to virtually hang out with some of the team's legends like Carmelo Anthony and Latrell Sprewell, you'd jump at the chance, right?
That's exactly what alternative media platform Hang Media is banking on — matching brand sponsors with popular athletes around their respective sporting events, and giving fans the chance to hang with them in a Zoom-like setting. It's kind of a Twitch for athletes and their fans.
Hang Media claims to have attracted over 20 million fans to its branded "Hangs" with athletes since launching in 2021. Each installment brings about 800,000 viewers (of which Hang says 40% are 18-34 in age range). Hang Media is the brainchild of Jonathan Klein, an ex-CBS and CNN executive whose other recent gig was consulting for HBO's Succession. The privately-owned company has now held dozens of Hangs all over the country, tied to a variety of college and professional sports events.
Fans sign up to join a Zoom-like environment that features a host who guides conversations with the athletes as they are all watching the given sports event. The sponsor's product is usually being consumed by the athletes or in the case of non-food and beverage clients, the product is woven into the conversation by the host. Fans can take part in the "broadcasts" and have the chance to ask questions with the athletes and celebrities.
Advertisers have included Wells Fargo, Miller Lite, Academy Sports & Outdoors, Coca Cola, and Dave and Busters. It's essentially a second-screen experience tailored for their consumer engagement goals, with fans sticking around for about 90 minutes, according to Hang.
Hang Media did not reveal its pay structure to athletes or how much it charges advertisers, but a source with knowledge of the cost said Hangs run in the low six figures for advertisers.
Among the athletes who have joined Hangs are Peyton and Eli Manning (Klein said he had the initial idea for the "Manningcasts" that have appeared along NFL games on ESPN), Phil Simms, Marshall Faulk, Deion Sanders and Shannon Sharpe. "Often these athletes are consuming the product or displaying the product in an organic way in the course of the game," said Klein.
"We're a Gen Z magnet that allows young sports fans to watch games alongside their heroes who they never in a million years thought they would ever meet, let alone get to talk to and simply enjoy a game together," said Klein. "For brands, we're a direct pipeline to the consumers they most want to reach. And we're providing full branding power, and a merchandising engine."
Advertisers that have used Hangs said the investments are reasonable compared to bigger-ticket TV sports investments, and they get to walk away with valuable consumer data since signing up to a Hang requires PII contact info.
For example, Wells Fargo used Hangs on two occasions — one around a Mexican national soccer team game, and another around the Celebration Bowl college football game that featured two historically black colleges and universities (HBCUs). The latter event enabled the brand to promote its diversity, equity and inclusion efforts in front of an audience drawn from HBCUs, said Dewey Norwood, senior lead, diversity and inclusion consultant at Wells Fargo's Enterprise HBCU Strategy unit. Athletes that took part in the Hang included ex-Green Bay Packers receiver Donald Driver, who was joined by actor Anthony Anderson.
"Everything that [Hang Media] put together from a presentation perspective: the way they spotlighted our brand, the way that Wells Fargo was able to be seen, acknowledged and recognized pre-broadcast, during the broadcast and even after it, was second to none," said Norwood, who added he's in negotiations to add more Hangs for the 2023-24 academic year.
Regional retailer Academy Sports & Outdoors has also sponsored more than a dozen Hangs. Its ability to market to potential customers by connecting with sports fans in certain regions attracted the advertiser to the space, said Lawrence Lobpries, the retailer's CMO. A recent one in Houston, for example, around a Texas baseball rivalry (the Astros versus the Rangers) attracted several former players of both teams, and enabled Academy to generate brand awareness in the market.
Working through Hangs "has helped us grow brand awareness, and given us content that we can leverage not only in the moment from the Hang experience, but then we can repurpose that and play that in other avenues," said Lobpries. "Thirdly, it's helped us capture and understand who our potential customers are in these newer markets, and then create those brand fans as we open up in those new markets."
Looking ahead, Klein hopes to develop Hangs around soccer superstar Lionel Messi's arrival into Major League Soccer's Inter Miami and other sports. Also, Klein is creating a a women's platform called Hang Academy as kind of a master class for brands to connect with women athletes via Hang, but a launch date hasn't been set.
Klein said he expects Hang Media to be profitable by the end of this year.
https://digiday.com/?p=513268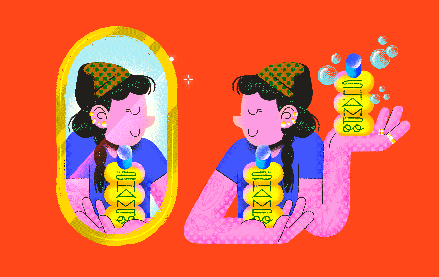 September 28, 2023 • 5 min read
Influencer marketing agency Influencer is adopting a brand lift measurement solution in a move to demonstrate the value of employing influencers and creators.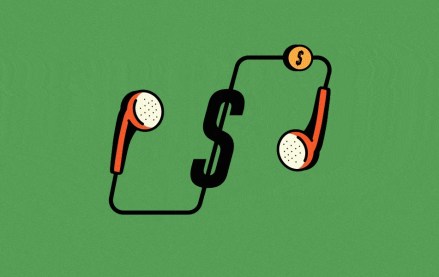 September 27, 2023 • 4 min read
The latest example comes from work that attention metrics firm Adelaide did with several audio publishers, including iHeart, NPR and Audacy around an eBay campaign.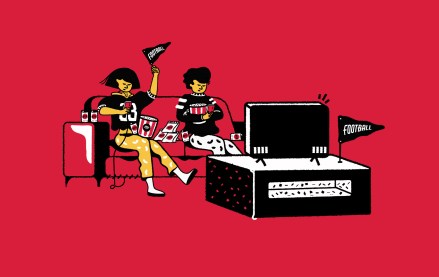 September 25, 2023 • 4 min read
S4 Capital's Media.Monks is developing an AI offering for producing fan content and highlights targeted at Gen Z.