Future of TV Briefing: Paramount+'s advertising pitch leaves some buyers hesitant
February 24, 2021 • 9 min read
•
•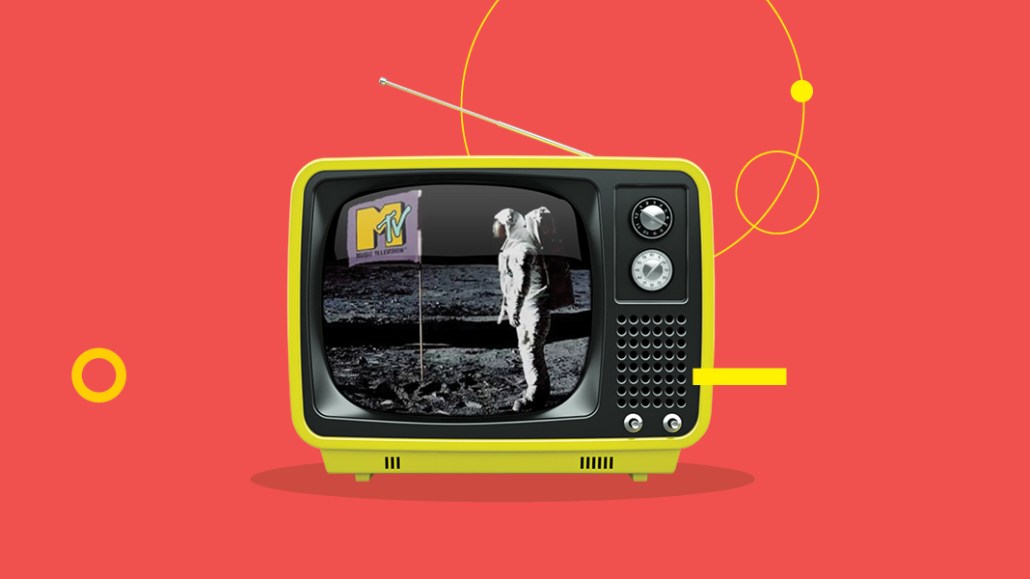 This Future of TV Briefing covers the latest in streaming and TV for Digiday+ members and is distributed over email every Wednesday at 10 a.m. ET. More from the series →
The Future of TV Briefing this week surveys ad buyers' thoughts on ViacomCBS's sales pitch for Paramount+ and how the soon-to-relaunch streamer fits into the increasingly crowded ad-supported streaming market.
Paramount+'s advertising pitch
Hollywood's production bottleneck
Connected TV apps' anti-ad fraud adoption, Nielsen's diversity and inclusion measurement and more
Paramount+'s advertising pitch
In pitching advertisers on Paramount+ — which ViacomCBS will formally unveil on Feb. 24 — the media conglomerate has had to contend with the fact that the novelty of a TV network-owned standalone streamer is not so new anymore. Not only is Paramount+ technically not a new product (a rebranding of the existing CBS All Access), but the streaming ad market is not so nascent, making advertisers somewhat more discerning with which new (or new-old) streaming services they are willing to bet on.
The key hits:
ViacomCBS's pitch for Paramount+ has made it competitive with other streaming ad sellers.
However, the number of ad-supported streamers on the market and the lack of insight into expected audience sizes has made some advertisers hesitant to sponsor the streamer's launch.
But ad buyers expect eventually they'll need to be advertising across all of the major streamers to ensure they reach a broad audience.
In some ways, ViacomCBS has made that bet easy for advertisers, according to agency executives. For Paramount+'s launch, it is asking advertisers to pay $22 to $27 CPMs, which agency executives say makes it competitive with Hulu's and Roku's ad rates. "It's more realistic for what we're willing to pay. That's why we didn't get into HBO Max: we're not buying at an $80 CPM," said one agency executive, referring to the WarnerMedia's initial asking price for HBO Max's ad-supported tier that will roll out in the spring.
Additionally, ViacomCBS has pitched co-branded units — such as being tagged in ViacomCBS's Paramount+ marketing leading up to and over the first 10 days of the streamer's March 4 launch — that can help to make sure advertisers get audiences' attentions. It is also pitching opportunities for sponsors' brands to be integrated into the platform's programming, though in some cases the details of those content integrations, including what shows they will apply to, has not yet been determined. A ViacomCBS spokesperson declined to comment.
However, some advertisers have been hesitant to bet on Paramount+ at launch, said the agency executives. Despite being a revamp of the existing CBS All Access that will provide Paramount+ with a built-in supply of millions of subscribers — ViacomCBS has not disclosed how many subscribers the legacy streamer specifically has. Agency executives see Paramount+ as being something of a new service they expect to appeal to a broader and particularly younger audience than CBS All Access. As a result, they are curious to know how many subscribers Paramount+ will attract and to what extent it will be able to compete with the likes of Disney's Hulu, NBCUniversal's Peacock, WarnerMedia's HBO Max and Discovery's Discovery+ — not to mention Netflix and Amazon Prime Video.
"Now you're in this world of everyone has an offering out there. Who's going to be able garner the most of that share, and will they be able to get people to pay for an extra subscription and/or leave a subscription that they currently have been using?" said a second agency executive.
ViacomCBS has not told advertisers whether it has struck (or will be striking) a distribution deal with a wireless or internet provider like Verizon or T-Mobile to make Paramount+ available for free to that company's customers, as Discovery, Disney, NBCUniversal and WarnerMedia did for their service's launches. Additionally, advertisers, including brands that have signed on as launch sponsors for Paramount+, are not being given Paramount+ subscriber estimates from ViacomCBS.
More to the point, some advertisers are simply unwilling to take a flier on another ad-supported streamer at launch. Two agency executives said they had brands that were pitched launch sponsorships for Paramount+, but in both cases the clients had already done launch sponsorship deals with NBCUniversal's Peacock or Discovery's Discovery+ and decided that there wasn't sufficient reason to take on another streamer.
"We try to gauge what we think the growth is going to be like, but there's no true way to know. That's why waiting a little bit to get into some newer platforms is a benefit," said Frances Giordano, group director at Media Kitchen.
Nonetheless, for as fragmented as the ad-supported streaming landscape is becoming, ad buyers are beginning to resign themselves to the reality that they will likely need to be advertising across the various services to reach various audiences. With advertisers regularly running out of linear TV ad slots and increasingly seeking out streaming audiences, they are not yet anywhere near capacity when it comes to available TV-quality ad inventory.
To summarize the situation, a third agency executive recalled a conversation with an executive at one of the major ad-supported streamers. "They were asking me, 'At what point are you just done with all these streaming services coming on? When is it too much?'" raised the agency executive.
The agency executive's answer? "I'm like, I don't think it's too much — I never said it was too much with all the cable networks either — especially at this point when you're looking for reach and incremental reach. I'm going to turn down anybody just because there's 'too many.' Right now it would be good to get a slice of all those audiences that are watching these because the audience is equally as curious."
Confessional
"The networks can't continue to dig this hole. It will be a key talking point in upfront conversations going forward that there has got to be better recognition of ratings going backwards."

— Agency executive on TV networks' falling short of viewership guarantees made to advertisers
Stay tuned: Hollywood's production bottleneck
The entertainment and advertising industries' return to physical production is turning into a production crunch in Los Angeles. Now that stay-at-home orders and production advisories have lifted, not only is the number of movies, TV shows, digital videos and commercials in production on the rise but so is the competition for talent and crew members and filming locations.
One producer who works on digital and branded videos said they normally need to contact at most "a couple" people when hiring a freelance gaffer for a shoot. But now "a lot of people are busy. I might have to try 10 gaffers before I find one," this person said.
The increase in production and corresponding decrease in cast and crew members' availability has put pressure on the production planning process. If a cast or crew member cancels the day before a shoot because an existing project is running long or because they are sick, producers cannot count on being able to quickly find a replacement because that person would need to have been tested three days before the shoot.
"We have to just plan for additional time within our production schedule and make sure that we have enough time for options for backup plans," said a creative agency executive, who declined to delve into specifics regarding how much additional time needs to be allotted.
Numbers don't lie
51.2 million: Number of active Roku accounts at the end of 2020.
3.8: Number of hours per day that the average Roku user spent streaming programming on the connected TV platform.
Trend watch: Connected TV apps' anti-ad fraud adoption
The rising ad fraud in the connected TV ad market has coincided with top streaming apps implementing one way to verify the authenticity of their CTV ad inventory.
Of the 500 apps that sell the most programmatic ads on Amazon's and Roku's CTV platforms, 62% on Fire TV and 80% on Roku have adopted the Interactive Advertising Bureau's app-ads.txt program, according to anti-fraud firm Pixalate. The app-ads.txt program involves an app uploading a list of the outside companies that are authorized to sell its inventory that advertisers can reference when placing their programmatic ad buys.
The broader adoption of app-ads.txt could make advertisers, particularly traditional brand advertisers, more comfortable expanding their CTV ad buys beyond purchasing inventory directly from media companies and CTV platform owners. "There are plenty of little stories popping up about fraud in that space, and we have clients who are asking questions like 'Where am I going to be?' and 'Why did I end up there?'" said one agency executive.
What we've covered
FaZe Clan CEO's endgame for gaming:
The esports organization is positioning itself to be more like a Vice than a Barcelona F.C.
Esports is a difficult business for companies managing the return on their investments, said Lee Trink.
Read more about FaZe Clan here.
How Hollywood trades are cashing in on studios vying for awards during coronavirus crisis:
Without in-person screenings and cocktail parties, movie studios are turning to trade publications to promote projects in awards season.
The publishers are hosting virtual events to recreate the in-person events.
Read more about Hollywood trades here.
Why Dr. Squatch sees value in Snapchat as it diversifies its media mix:
The DTC men's soap brand has gone from spending zero money on Snapchat to 10% of its digital ad budget.
Dr. Squatch is pushing to diversify away from Facebook and Instagram.
Read more about Snapchat here.
What we're reading
Nielsen will track diversity and inclusion on TV:
Already the currency for TV viewership and ad exposures, Nielsen aims to help change the level of diversity and inclusion in TV shows. The measurement giant is now tracking the gender, race and ethnicity and sexual orientations of people appearing on traditional TV and streaming shows as well as the people watching those shows, according to the Los Angeles Times. Specifically, Nielsen will measure the share of screen time among shows' top recurring cast members and break it down by category as well as compare it against the corresponding group's share of the general population and the show's specific audience. Nielsen's move should help to ensure that the attention paid to improving diversity and inclusion on TV (among other media) turns into actual change.
Broadcast TV shows' viewership isn't so bad:
Traditional TV viewership may be trending downward, but recent broadcast shows' viewership hasn't entirely fallen off a cliff, according to Vulture. CBS's "The Equalizer," ABC's "Big Sky" and Fox's "9-1-1" franchise have proven an ability to attract a large audience and, importantly, to hold their attentions week after week. That nearly 11 million people may have watched the latest episode of "The Equalizer" explains why advertiser demand for TV inventory remains so high even if the networks are struggling to accumulate enough viewers to satisfy that demand.
https://digiday.com/?p=398493
This week's Future of TV Briefing looks at what an industry group's conditional certification of three measurement currency contenders signals about the TV ad business's measurement overhaul.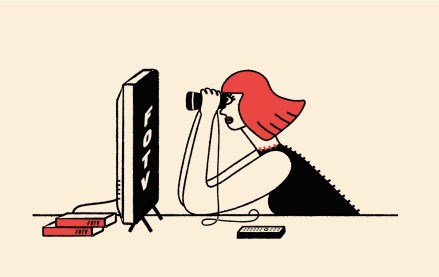 This week's Future of TV Briefing offers an updated list of the key terms that can cause confusion when talking about the TV, streaming and digital video industry.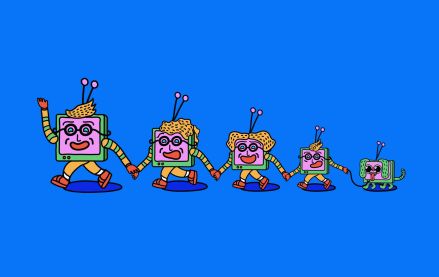 This week's Future of TV Briefing looks at what the Disney-Charter pay-TV distribution deal seems to indicate about the increasingly more-complementary-than-contentious relationship between traditional TV and streaming.