Future of TV Briefing: Instagram's IGTV may not be a star on the platform but solidifies itself in a supporting role
September 29, 2021 • 9 min read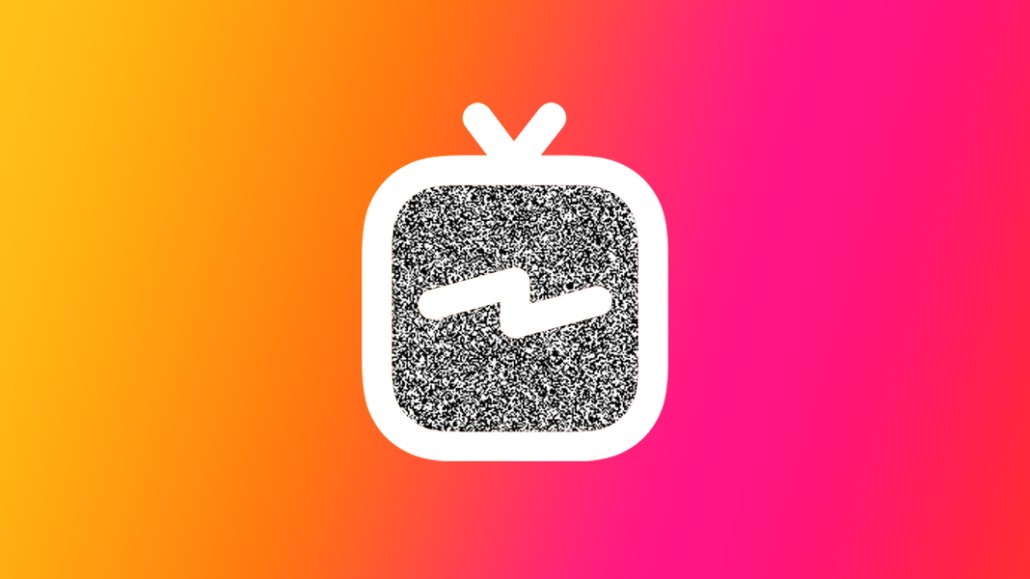 This Future of TV Briefing covers the latest in streaming and TV for Digiday+ members and is distributed over email every Wednesday at 10 a.m. ET. More from the series →
The Future of TV Briefing this week looks at how IGTV fits into Instagram's expanded video platform more than three years after its introduction.
The long tail of IGTV
TV advertising's single-currency era is ending
Google seeks deals with TikTok and Instagram, HBO Max premieres a podcast, Amazon restricts IP address sharing and more
The long tail of IGTV
The key hits:
IGTV accounted for 10% of in-feed posts in the first half of 2021, according to a Conviva analysis of 25,000-plus accounts.
Despite the small fraction, IGTV's share of posts has increased fivefold since 2019.
The long-form video product may not be a breakout star, but it's become a hub for long-tail video viewership.
Instagram head Adam Mosseri may no longer consider Instagram to be "a photo-sharing app." But neither is it a long-form video app, as IGTV's popularity attests. However, the Facebook-owned platforms' long-form video product is establishing itself as a role player within Instagram's broader video platform.
More than three years after its debut, IGTV accounted for 10% of in-feed posts in the first half of 2021, according to Conviva. The video measurement and analytics firm examined the feed posts — not including Instagram's TikTok-rivaling short-form video product Reels — across more than 25,000 accounts, including 1,300 accounts that belonged to marketers, media and entertainment companies and sports organizations.
While there are a small fraction of feed posts compared to regular videos, photos and carousel posts, IGTV videos have actually gained a hold since 2019 when they represented 2% of the accounts' feed posts. At the same time, the share of photo posts on Instagram has dipped. While photos still represented a majority of the in-feed posts published by the examined accounts, photos' share of overall posts slipped from 56% in 2019 to 52% in 2021.
"IGTV is really important for the balance of the platform," said Nick Cicero, vp of strategy at Conviva. Since adding the ability for people to upload videos to its app in 2013, Instagram has grown its video product portfolio with the additions of Stories and Live Stories in 2016, IGTV in 2018 and Reels in 2020.
Nonetheless, IGTV has yet to emerge as the YouTube rival it appeared to have the potential to become when Instagram introduced the long-form video product in June 2018. There are reasons for that. Here's a brief history of why:
Adoption of IGTV among media and entertainment companies and creators was slow early on since Instagram did not provide an ad revenue-sharing program a la YouTube that would incentivize them to produce original IGTV videos. So instead many cropped their YouTube videos vertically to repurpose them for IGTV.
Additionally, IGTV videos were initially largely sequestered to their own section with Instagram's main app as well as an IGTV-specific app. In early 2020 when Instagram began running IGTV preview clips in people's main feeds, viewership rose, but the revenue-sharing void remained.
Fast-forward to summer 2020. Instagram announced it would start testing a revenue-sharing program for IGTV videos, but the company initially limited the test to individual video creators, not media companies, and then rolled out Reels in August, which has stolen whatever spotlight had been cast on IGTV among video makers.
Conviva's report provides another potential reason why IGTV has played more of a bit part than protagonist on Instagram's broader video platform. IGTV videos do not perform as well when it comes to metrics that marketers have come to believe matter most: likes and comments. For each of the four account categories, IGTV videos received the lowest engagement rates compared to regular videos, photos or carousel posts.

While views and watch time may matter more to Instagram's algorithm when deciding which posts to put in people's feeds, "Facebook and Instagram have conditioned clients to prioritize likes and comments and shares," said an agency executive.
Meanwhile, Reels view counts have come to eclipse IGTV viewership, pushing video publishers to prioritize the short-form video product.
But again, IGTV remains a part of the mix. It doesn't hurt that it's easy for video publishers to repurpose their YouTube videos for IGTV. "We're not doing anything that's exclusive to IGTV from an original content standpoint," said one media executive. Instead, their company takes their YouTube videos, creates "another version of the thumbnail for Instagram and syndicate it out. Sometimes they hit; sometimes they don't. But it's something we have in the mix significantly," the executive said.
Helping matters, IGTV videos have a longer shelf life than other video formats on Instagram. IGTV videos receive the majority of their views within the first day of being uploaded. On average, an IGTV video gets 63% of its views on day one, 8% on day two and 29% from day three on. By comparison, regular feed videos receive 72% of their views on the first day, and carousel posts containing video receive 85% of their views on day one.
"The ability for IGTV to generate more long-tail viewership is one of the advantages over the feed. The feed is very impermanent," Cicero said.
What we've heard
"The challenge remains that [publishers' platform video ad inventory is] not viewed as valuable as GRP-based buying that you can get on YouTube or TV. And because the platforms can sell it for cheaper. From a direct sales perspective, there's not much of a marketplace for those reasons."

— Publishing executive
TV advertising's single-currency era is ending
The TV advertising industry is sorting out the future of measurement. Nielsen's role as the one currency to rule them all is under threat; however, no single company is likely set to usurp the role, as TV network owners like ViacomCBS add support for alternatives.
"There isn't a need for a single currency. There is a need for a common denomination," said John Halley, COO of advertising revenue at ViacomCBS. "If a buyer chooses a currency, that currency needs to work across all publisher endpoints so that they can understand delivery on a relative basis. That doesn't mean multiple currencies can't be supported."
For its part, ViacomCBS now supports three currencies that advertisers can choose to guarantee their deals against — Nielsen, Comscore and now VideoAmp.
A major reason why ViacomCBS — and others like NBCUniversal — are adding support for Nielsen alternatives is streaming. "As the business moves to streaming, Nielsen no longer has the data advantage," Halley said.
Nielsen's panel gave it an edge in the linear era, but in the budding streaming epoch, companies are able to use technology like ad servers and automated content recognition systems to track who is watching what on a TV screen. Of course, that will complicate the measurement landscape pretty quickly, as measurement firms may use different methods to arrive at their reach and frequency calculations. But the pandemic's impact on the TV advertising business, and resulting emphasis on flexibility, may have established the true new currency to be choice.
"Ultimately that future will involve multiple currency options based on advertiser agency preference. It's up to us as sellers of media to accommodate those options," Halley said.
Numbers to know
>1 billion: How many people use TikTok each month.
<20 million: How many subscribers Apple told labor union IATSE Apple TV+ had, as of July 2021.
$10: How much YouTube will drop the monthly subscription price of YouTube TV if it doesn't reach a new distribution agreement with NBCUniversal.
$100 million: How much money Fox will spend on international unscripted programming through a new fund.
>£500 million (>$676.9 million): How much money Netflix is paying to acquire Roald Dahl's literary estate.
8: Number of streaming services initially available as Amazon launches its Prime Video Channels program in India.
What we've covered
Misfits Gaming partners with The E.W. Scripps Company in a bid to bring esports content to Floridian TV viewers:
The TV provider has invested $10 million in the esports organization.
The deal marks the largest to date between a traditional TV company and major esports organization.
Read more about Misfit Gaming here.
How Salesforce is gathering its own customer data through its new streaming video play:
Salesforce will combine data gathered from Salesforce+ viewers with its broader customer data set.
Salesforce+ carries original series featuring interviews with executives like IBM CMO Carla Piñeyro Sublett.
Read more about Salesforce here.
How Copa90 is repositioning itself around the creator economy:
The soccer media company has a network of 3,000 creators that were responsible for 95% of its content over the last 18 months.
Copa90 expect to reach $24.6 million in revenue and $2.7 million in profit this year.
Read more about Copa90 here.
What we're reading
Why entertainment workers are preparing to go on strike:
Members of entertainment labor union the International Alliance of Theatrical Stage Workers plan to vote later this week on whether to go on strike, which could derail the TV and streaming video industry's programming pipeline. The Los Angeles Times has published a primer detailing why the union's 150,000 members are on the verge of a walkout — better pay and benefits, better hours — and the likelihood of a strike.
Google looks to add TikTok, Instagram videos to search:
TikTok and Instagram may start showing up in Google's search results if the search giant is able to strike deals with YouTube's rivals, according to The Information. Doing a deal would seem to carry pros and cons for TikTok and Instagram. On the plus side, it may lead to greater exposure for the platforms' videos. On the other hand, it may mitigate people's urge to use the videos and enable Google to feature similar YouTube videos alongside the rival platforms' programming. For Google, the deals could help to address the criticism that YouTube videos' appearance in Google's search results signifies its monopoly.
ViacomCBS's Paramount+-Showtime bundle symbolizes its streaming predicament:
ViacomCBS has started selling combined subscriptions to its Paramount+ and Showtime streaming services. But the limited-time-only bundle actually doesn't go far enough in trying to win long-term streaming subscribers for the cable TV conglomerate, according to Vulture. This echoes a common criticism of ViacomCBS: The company has yet to show a willingness to make sacrifices in order to build up its streaming business and has instead relied on half-measures, like trying to produce some original programming for its own properties while still selling original programming to rival streamers.
HBO Max adds podcasting to streaming service:
WarnerMedia's HBO Max has debuted a podcast on the streaming service, according to Bloomberg. The audio-only series' debut is a test, and it is the latest example of streamers getting into the podcasting business after Netflix opened up a podcast operation earlier this summer and Amazon has also been building up its podcasting library. What remains to be seen is how exactly these companies see podcasts fitting in: as promotional vehicles, IP incubators, some combination of the two or something else altogether?
Amazon continues to withhold streaming, video data from advertisers:
Amazon is notoriously walled off when it comes to the information it has on people, and that description applies to its handling of data from ad-supported streamer IMDb TV and video platform Twitch, according to Advertising Age. Specifically, Amazon doesn't allow advertisers to access IP addresses for people exposed to their ads running on IMDb TV and Twitch. Considering the popularity of the IP address as an identifier, that's a significant obstacle for advertisers looking to track ad exposures, but it's also yet another sign of the IP address being taken off the table as an identifier.
https://digiday.com/?p=427039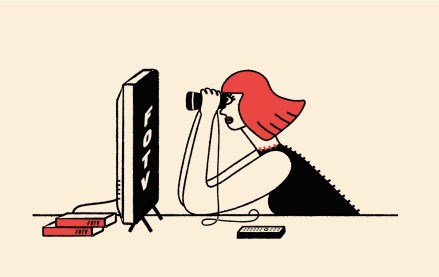 This week's Future of TV Briefing offers an updated list of the key terms that can cause confusion when talking about the TV, streaming and digital video industry.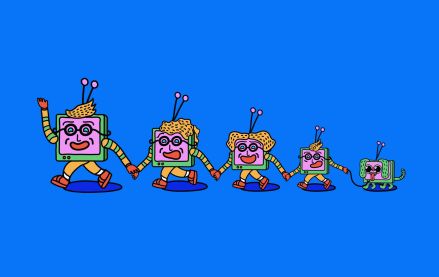 This week's Future of TV Briefing looks at what the Disney-Charter pay-TV distribution deal seems to indicate about the increasingly more-complementary-than-contentious relationship between traditional TV and streaming.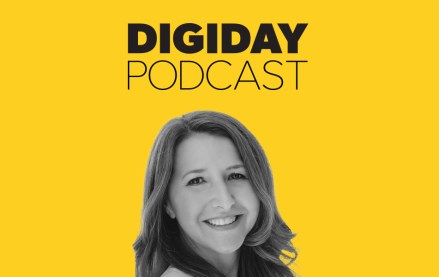 September 12, 2023 • 3 min read
Traditional TV now accounts for less than 50% of Georgia-Pacific's spending, but its share still exceeds streaming's.