'Football has lost its soul': How Copa90 is repositioning itself around the creator economy
September 22, 2021 • 7 min read
•
•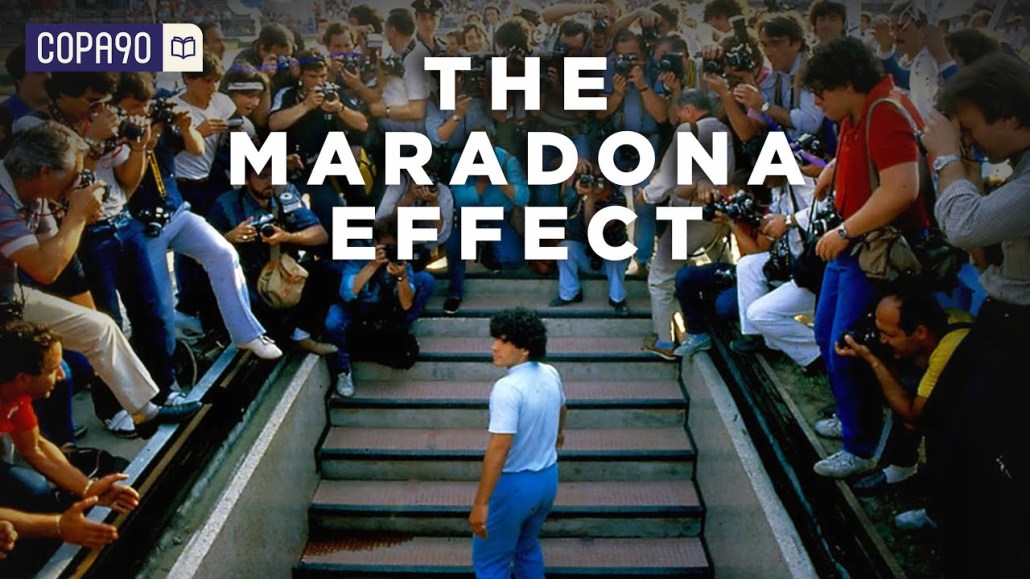 Soccer seems about as far away from fans as it has ever been. If anything, it seems closer now to the richest clubs and most influential leagues given everything that has transpired over the last year-plus with the coronavirus pandemic and lockdowns. And yet those behind soccer media business Copa90, which focuses on the culture around the sport rather than the matches, believe the time has never been better to double down on the fan culture that has fueled its large following and attracted major investors.
Sure, it sounds romantic given the absurdity of soccer's opulence these days; when breakaway leagues, warring governing bodies and more fixtures belie an unquenchable thirst for money at the upper echelons of the sport. And yet, Copa90's overseers believe there's another shift happening in tandem with the corporatization of the sport that has the potential to be just as transformative: soccer — especially the slick, carefully pruned form of its top competitions — is meant to be apolitical but the emergence of players who are more influential than politicians, the prevalence of financial greed and the conspicuous absence of people of color in coaching roles show a sport more politicized than ever
"Football has lost its soul," said Tom Thirlwall, Copa90's CEO. The rapid rise and fall of the European Super League is proof, he continued. It's also proof that embers of that soul can flicker back into life. Otherwise, European soccer's proposed Super League might still be about, said Thirlwall. It took a mere 56 hours from the news of the tournament first breaking to its collapse under the weight of pressure from fans. Indeed, it showed the voice of fans still has sway over the sport, even now when those who run it are more likely to refer to them as consumers. Unsurprisingly, Thirlwall believes Copa90, the football-focused media business he set up in 2012, is the perfect, trusted medium for this.
And he may have a point. Copa90 has always acted as the voice of the modern soccer fan. Execs there create and distribute content that straddles the connection between fans, clubs and leagues. A £70 million ($9.6 million) valuation in 2018 shows how lucrative a niche it has been for Thirlwall and his team. They haven't, however, mined that platform in a coordinated, structured way — the business was in high-growth mode, after all.
As Thirlwall explained: "Any changes to the business have been done at 300 miles an hour at 30,000 feet." But the pandemic grounded the business and gave the team time to take stock of what has been achieved since it launched almost a decade ago, and map out what it wants to achieve over the next 10 years. Now, sustainability and profitability are top of mind, he said. "During that period of reflection, we realized that we had to maximize our differences in the market," said Thirlwall. New areas like crypto were marked out for growth, while the company's reliance on big-name talent was revised as part of a myriad of changes. It also set up Copa90 Studios with a view to selling more content to broadcasters and streaming services.
Strategic resets like this tend to be good for some parts of a business and bad for others — Copa90 is no different. Since it rung in the changes last summer its creator network has thrived, while costly productions in far-flung locations have been reigned in. Initially, this was done out of necessity. To be more precise, the pandemic wiped out between 60% to 80% of Copa90's revenues during those early months last year, said Thirlwall. Soon, however, it became clear that the network of 3,000 creators could become as much a point of differentiation as it is an efficiency play. In fact, nearly all (95%) of its content has come from the network at times over the last 18 months. In many ways, these changes were long overdue, especially when it came to production. Consider this: in 2018, Copa90 spent a million pounds on travel in 2018, according to Thirlwall. Today, it helps fund, but not pay for, the productions of its creators. The benefits are being felt both creatively and financially.
Creatively there's an unprecedented breadth and depth of content from a diverse range of creators on Copa90. Some of it is longer-form like Canadian filmmaker Adrijan Assoufi's six-minute documentary about one of the last matches legendary footballer Diego Maradona played before he retired. Financially, the numbers speak for themselves, as Thirlwall explained: "The decisions we made at the height of the pandemic really bore fruit in the 18 months that followed given that we have a strong second half of the year and the start of this year has been encouraging too. We're on track to reach around £18 million ($24.6 million) in revenue and £2m ($2.7 million in profit this year, which is up 20% on 2019 and a £6 million ($8.2 million) swing in profitability performance."
It suggests Copa90 is one of the few media businesses to find a way around the pivot to video trap that caught out so many of its counterparts. It currently has around 471,000 followers on TikTok, 1.77 million subscribers to its main Copa90 Football channel on YouTube, and 1.1 million followers on Instagram.
"Video has proven itself again and again as a brilliant platform for brand building, so if Copa90 can cut some meaningful (long-lasting) partnership deals that will certainly be a lucrative avenue to explore," said Kai Sackmann, director of sports strategy and partnerships at contextual video platform Video Intelligence. "Copa90's current collaborations are along the right lines but could be expanded. There are also brands beyond the immediate space who would want to reach their audience, convincing them to be involved will be useful."
Expect more of those opportunities to coalesce around TikTok. Copa90's creator network published on TikTok earlier this summer as part of a media deal with the video-sharing app during the Uefa European Championships soccer tournament. It developed seven different formats for the event including an alternative half-time show called "The Flare Button", which was billed as TikTok's first live, vertical, soccer studio format. More content like this is in the works with the partnership having since been extended. The hope is that it leads to more commercial opportunities.
"As it stands, any commercial partner or football organization we're working with is either interested in reaching fans via a long-form storytelling play or they're considering a TikTok play," said Thirlwall.
It's a circuitous rise to prominence for a part of the business that started in 2013. The timing of the creator network couldn't be better.
Creativity in media is being dispersed through more creators than ever. Consequently, the media businesses of tomorrow look a lot like the record labels of today in so far as they're requiring themselves to monetize individuals as a proxy for attention. Snapchat, Instagram and LinkedIn have made moves since the turn of the month to shore up their connections to the best and brightest talent, for example.
"In the past, we've had between 10 to 15 individuals on our roster of talent who were well recognized for what they did in and around football whereas now we're able to work with a dizzying array of talent anywhere in the world," said Thirlwall. "We've gone from being seen as a business through the individual talent behind 'Fifa and Chill' or 'Timbsy vs the World' to one that's reflective of a broader range of stories across the world of football and the culture that defines it."
Copa90's measured approach to the reset has also reinforced how the company wins media dollars. Copa90's commercial execs are prioritizing stronger relationships with existing partners like Budweiser and Sports Direct rather than chasing new ones that aren't as lucrative. What had been a pragmatic way to focus the company on where the media dollars were during austere times last year, is now a way to go narrow and deep into the coffers of its existing advertisers. So much so that Copa90 hired its first business development lead in Latin America in April after it became clear that it was going to be a priority for many of its advertisers.
"The chances of these relationships netting out anytime soon are unlikely, said Thirlwall. "Not all of those partners are working with us globally so there are a lot of opportunities there as well as the chance to work with more of our partners across the full range of commercial products that we offer."
Plans are also underway to move the business into the crypto space. Those efforts will be led by Petrit Berisha, who joined Copa90 earlier this summer as Cpa90's first head of crypto media. "His focus is to help us establish a hypothesis as to how we'll able to tokenize our community through crypto technology and explore how we use blockchain to further unite and reward our fans," said Thirlwall.
https://digiday.com/?p=426520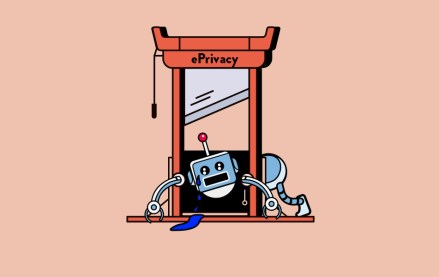 September 29, 2023 • 5 min read
•
•
Publishers are unsure if blocking AI web crawlers is enough to protect their content from being scraped and used to feed AI tools and systems.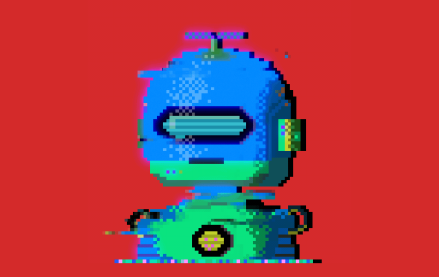 September 29, 2023 • 6 min read
•
•
New features include a new chatbot called MetaAI, Bing search integration, new AI image tools, and dozens of celebrity characters.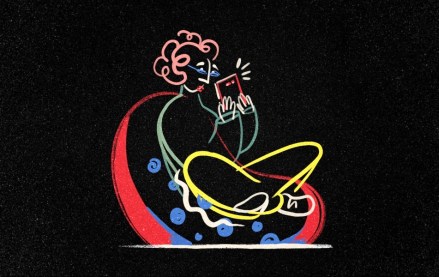 September 28, 2023 • 3 min read
•
•
The Financial Times has launched another lower-priced, subscription-based mobile app product a year after the debut of FT Edit to reach international readers.