The Rundown: Roku's audience, revenue and viewership continue to grow, but it's dealing with supply chain challenges
November 4, 2021 • 4 min read
•
•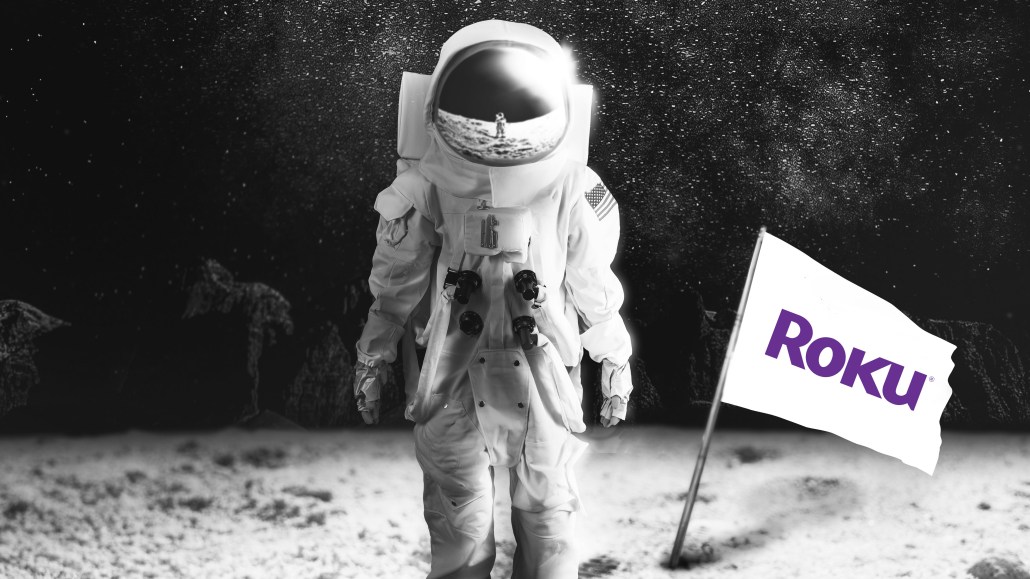 Roku's connected TV platform business grew across the board in the third quarter of 2021, including a return to sequential growth in the amount of time people spent streaming video on Roku-powered devices. That's especially a good thing as the company's dealings with streaming services are reportedly getting more contentious and its legacy hardware business grapples with supply chain challenges.
The key numbers:
$680 million in total revenue, up 51% year over year
$582.5 million in platform revenue, up 82% year over year
$97.4 million in player revenue, down 26% year over year
56.4 million active accounts, up 23% year over year
18 billion hours worth of video streamed through Roku, up 21% year over year
Average revenue per user of $40.10, up 49% year over year
An expanding platform business
More than a year after the pandemic-induced streaming surge sent Roku's CTV platform business skyrocketing, the company was able to (somewhat) maintain that trajectory in Q3 2021, according to the company's latest quarterly earnings report released on Nov. 3.
During the third quarter, Roku's platform revenue — which includes the money it receives from selling ads across its CTV platform as well as from its cut of streamers' subscription sales — increased by 82% year over year. That increase appears to be driven not only by a 23% year-over-year increase in its account base to 56.4 million active accounts — with the addition of 1.3 million accounts during Q3 2021 — but a rise in the amount of time people spent streaming shows, movies and videos on its platform.
From July through September, people spent 18 billion hours streaming video on Roku's platform, a 21% increase year over year and, notably, a 3% increase from Q2 2021. That sequential increase may seem relatively minor, but it's significant because Roku had seen streaming watch time slip in Q2 2021 versus Q1 2021.
In Roku's letter to shareholders, the company said that the average daily streaming watch time per account in Q3 was 3.5 hours, which it described as "consistent with Q2 2021 and slightly higher than Q3 2019."
Additionally, how people are spending that time on Roku's platform seems to be diversifying. In the U.S. during Q3 2021, the share of time people spent streaming services outside of the top 10 most-watched streamers on Roku's platform increased by 5%, though the company did not state what share of total streaming watch time those services represented.
Roku's streaming watch time may take a hit next month if its current standoff with YouTube leads to Google pulling its popular streaming video service from Roku's platform when its current deal expires on Dec. 9. Additionally, Roku is reportedly on the verge of a distribution standoff with Amazon, which centers around the latter's free, ad-supported IMDb TV streamer but could pull in its popular Prime Video service, according to The Information.
During a call with reporters on Nov. 3 after Roku released its latest earnings report, the company's svp and gm of its platform business Scott Rosenberg declined to provide any update on its talks with YouTube and said that its agreement with Amazon is "not up for renewal or being renegotiated at this time."
Hardware hardships
A few years ago, Roku's platform business overtook its legacy hardware business to become the primary moneymaker. However, sales from devices like smart TVs and streaming sticks powered by Roku still accounts for a chunk of the company's quarterly revenue — 14% in Q3 2021 — so it's worth acknowledging that that business is dealing with some setbacks at a time when it's receiving increased competition.
In Q3 2021, Roku's hardware business — which the company labels "player" — saw its revenue decline by 26% year over year to $97.4 million. To be fair, Roku would have seen an acute uptick in hardware-related sales in 2020 because of people picking up smart TVs and CTV devices during the pandemic, making it difficult for the company to match the mark in Q3 2021. In the shareholder letter, Roku said that, while hardware unit sales fell below the Q3 2020 mark, they were above the Q3 2019 amount.
Nonetheless, the hardware sales decline corresponds to a slowdown in account growth, which the company acknowledged in its shareholder letter. And it doesn't look likely that selling Roku-powered TVs and devices will get any easier any time soon, as competition increases. Within the past month, both Amazon and Comcast have rolled out their own smart TVs, respectively. Meanwhile, smart TV makers like Samsung and Vizio continue to push their competing CTV platforms to rival Roku.
Supply chain challenges
The global supply chain issues are having an impact on both Roku's hardware and advertising businesses.
On the hardware side, Roku's own costs have increased because of the supply chain challenges, and the company ate those costs rather than passing them on to customers, cutting its hardware profit margins by 15%. In the shareholder letter, the company said it expects the margin impact to be temporary and that it is seeking out hardware alternatives, including tweaking its software to work on hardware using available processing chips and components.
On the advertising side, Roku has seen some advertisers pull back budgets because of the supply chain issues those advertisers are experiencing. During the call with reporters, Rosenberg cited automotive and consumer packaged-goods advertisers as two category examples where advertisers have been affected. As with the hardware impacts, he described the advertising impacts as temporary but acknowledged they may continue into 2022.
https://digiday.com/?p=430996
This week's Future of TV Briefing looks at what an industry group's conditional certification of three measurement currency contenders signals about the TV ad business's measurement overhaul.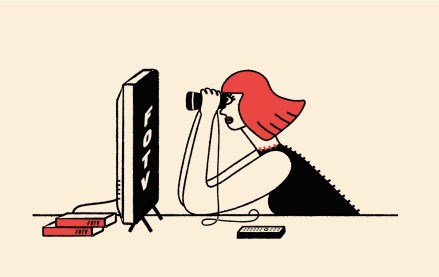 This week's Future of TV Briefing offers an updated list of the key terms that can cause confusion when talking about the TV, streaming and digital video industry.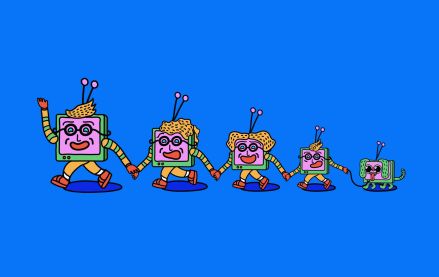 This week's Future of TV Briefing looks at what the Disney-Charter pay-TV distribution deal seems to indicate about the increasingly more-complementary-than-contentious relationship between traditional TV and streaming.