Future of TV Briefing: Can content quality be quantified as a measurement standard?
March 23, 2022 • 8 min read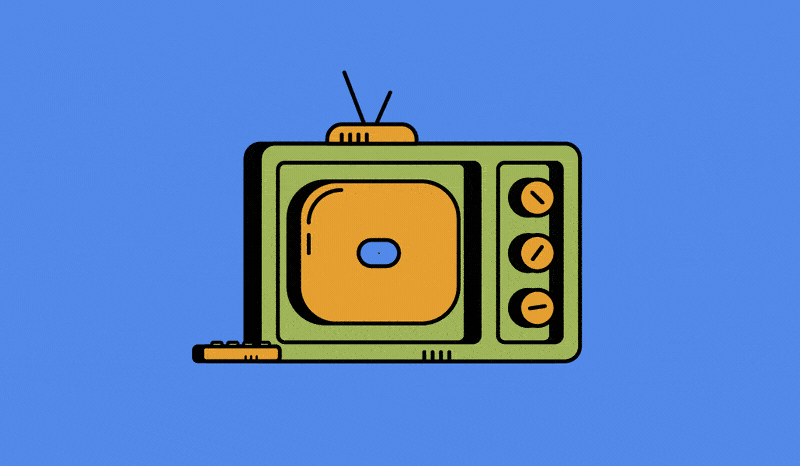 Ivy Liu
This Future of TV Briefing covers the latest in streaming and TV for Digiday+ members and is distributed over email every Wednesday at 10 a.m. ET. More from the series →
This week's Future of TV Briefing looks at the tricky, two-part question of not only how content quality can be quantified, but whether it can be quantified on the level of a measurement standard.
Quality check
Gaming cuts into TV, streaming watch time
WTF is measurement currency?
NBCUniversal's new upfront currency option, Nielsen's grip on this year's upfronts, the tech behind streaming TV and more
Quality check
The key hits:
The cross-platform aspect of the ongoing measurement makeover may necessitate some way to take into account the quality of content.
However, content quality is largely a subjective measure.
A scaled approach may suffice, but a standardized measure seems unlikely.
TV's measurement overhaul is all kinds of complicated. One of its biggest complexities, though, is the question of whether the quality of content should be considered when calculating the value and performance of an ad. If so, there's the even trickier two-part question of not only how content quality can be quantified, but whether it can be quantified on the level of a measurement standard?
Spoiler alert: no one really knows at this point. "It is inherently a difficult thing to measure," said Scott McDonald, CEO and president of the Advertising Research Foundation.
This three-headed hydra of a counting quandary popped up in February following NBCUniversal's release of its "Measurement Framework Look Book." Among the document's 116 pages, one line on page nine sticks out: "We believe any new measurement standard needs to account for the quality of content, not only quantity of audiences."
"We think that it's really important that the industry talks about and thinks about the experience of a channel, the format of the content and ad length, all of which have different effects around how the consumer gets exposed [to an ad] but then creates impact to which the ways in which they respond to that message," said Kelly Abcarian, evp of measurement and impact for NBCUniversal's advertising and partnerships division, in an interview last month following the look book's release.
The consideration of content quality seems to be cropping up due to the cross-platform nature of the current measurement makeover. Ad buyers and sellers alike are looking to not only update traditional TV's measurement system but to expand it to account for the fuller spectrum of media channels, such as streaming and digital video. But this broadening can result in a flattening that would put an ad appearing in a TV show of equal value to an ad appended to a cat video.
So of course NBCUniversal wants content quality to be considered. The Comcast-owned media conglomerate spends a lot of money on content like prime-time shows and rights to major sporting events like the Super Bowl and Olympic Games. It wants an ad sold against that programming to be valued — a.k.a. priced — higher than some unedited, phone-filmed video posted to a platform like YouTube or TikTok.
And NBCUniversal is not alone in believing that content quality should be a consideration. An executive at another TV network shared the sentiment, as did an executive and a digital video publisher as well as an executive at a media agency. "Content quality is a huge factor for us," said the agency executive.
So various members of the broader TV industry — which spans traditional TV, streaming and digital video — seem to agree that content quality should be considered when evaluating an ad's placement and performance. Great. Then the question turns to how, and this is where the situation gets messy.
"What hasn't been figured out is defined video value," said the unnamed TV network executive. Naturally, the TV network executive would prefer their actual TV content to be considered of a different quality than a short-form video viewed on a digital platform.
But the digital video executive, naturally, believed that the a video's length or viewing environment does not define a piece of content's quality. "There are factors beyond duration of view that need to be considered. Type of device. Is a mobile view equal to a TV view? Autoplay views vs. intentional views? People who see content and watch 10 minutes of it — I still think that's equal value [to content airing on TV]," said the executive.
Ultimately, advertisers would be the natural arbiters since they're the ones most directly putting a price tag on a piece of content by paying to advertise against it. But the buy-side perspective similarly spans a spectrum.
"Quality means something different to every client," said the agency executive.
In other words, content quality is an entirely subjective concern, i.e. not something easily quantified. There are ways to quantify quality, such as the star rating systems critics use to rate the quality of movies and restaurants. And maybe that is the approach.
"It may not be an absolute, defendable metric down to a decimal point. It may be something where there's a range," said Sean Cunningham, CEO of the VAB, the trade organization that represents TV networks and some measurement providers.
"I do think it's conceivable that we could agree upon a scale that captures at least some dimensions of quality," said McDonald.
In the immortal words of Lloyd Christmas, so he's saying there's a chance content quality can be quantified. But quantified to the point of being able to support a standardized approach to measurement?
That would seem to be a question for the Media Rating Council, which has set standards for measurements like the viewability of an ad and is also charged with accrediting measurement providers. And it seems to be a question that the MRC does not believe can be answered in the form of a standard.
"To do a one-size-fits-all [factor for calculating content quality], that seems like a bridge that the MRC shouldn't cross," said MRC CEO and executive director George Ivie. "It feels like a buyer-seller negotiated bridge, not a standard bridge."
What we've heard
"If the rates of change are well above what we're comfortable with in the broadcast realm — if they're in the double-digits — we are going to consider more seriously these digital-native platforms. That's how those guys become mainstays."

— Agency executive on the potential for connected TV platforms and streaming-only companies to compete in this year's upfront market
Gaming cuts into TV, streaming watch time
How people spent their time in front of TV screens didn't change all that much from January to February — except for an uptick in time spent playing video games, according to Nielsen's The Gauge TV viewership reporter for February.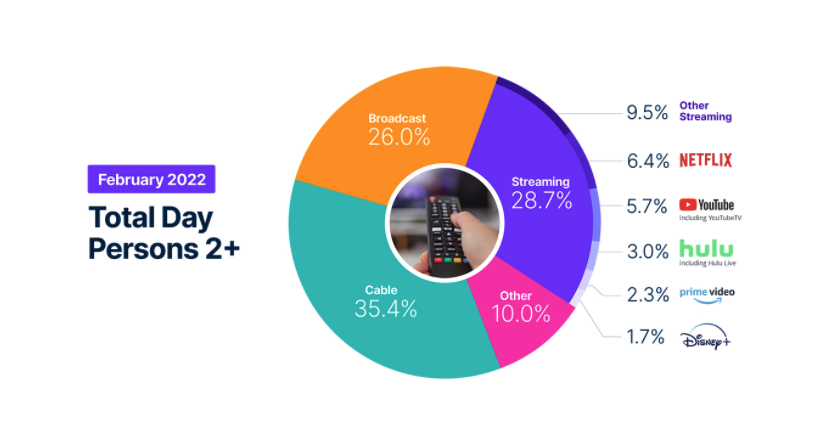 If that chart looks fairly familiar, your eyes are not deceiving you. Other than the "other" category's nearly one percentage point increase in watch time share and the other, non-"other" categories' corresponding share dips — which Nielsen attributed to gaming — the breakdowns don't really reveal any strong shift in the second month of the year. To underscore the point, broadcast TV's 0.4 percentage point drop was the biggest change going either way.
That relative stability does seem to signal something, though. Considering February had the Super Bowl, Winter Olympics and TV news networks' coverage of Russia invading Ukraine, that traditional TV didn't have a stronger showing shows the extent to which streaming — and gaming — is holding its own when competing for TV viewers' attentions.
Numbers to know
$15 billion: Acquisition offer that Nielsen turned down from a group of private equity firms.
54%: Percentage increase in cable TV watch time during the fourth week of February, coinciding with TV news networks' coverage of Russia's invasion of Ukraine.
$2.99: Monthly price that Netflix is testing for subscribers to add a person outside their household to a subscription plan.
WTF is measurement currency?
Over the past couple months, I've had lots of conversations with executives at agencies and TV networks about measurement heading into this year's upfront, specifically the potential for non-Nielsen measurement providers to be adopted as currencies for upfront deals. Multiple times those conversations were preempted by the question, "Are we talking about measurement or currency?"
I used that question as the inspiration for a video skit explaining what a measurement currency is, which is a companion to an explainer article that Digiday senior media buying editor Michael Bürgi wrote on the difference between measurement and currency.
What we've covered
Naz Aletaha's path to the top of League of Legends esports:
Aletaha joined Riot Games in 2012 to secure brand deals for League of Legends.
She is now the global head of League of Legends esports.
Read more about Aletaha's esports rise here.
Inside Fender's educational, inspirational TikTok strategy to tune in new guitarists:
The guitar brand has amassed 1 million followers on TikTok since September.
Fender's TikTok strategy combines paid advertising, influencer sponsorships and organic posts.
Read more about Fender's TikTok strategy here.
Open-market programmatic video is rife with fraud, say buyers:
The open programmatic market for video ad impressions continues to be beset by fraud issues.
Frequency is an another issue inflamed by buying video inventory programmatically in the open market.
Read more about the programmatic video ad open market here.
What we're reading
Nielsen may retain its grip during this year's upfront negotiations:
While TV advertisers are testing alternatives measurement providers, Nielsen's measurements will likely be the basis for at least 90% of upfront deals signed this year, according to Ad Age.
The tech behind streaming TV:
As more and more media companies stand up 24/7 channels for free, ad-supported streaming TV services like Paramount's Pluto TV, many are opting to use cloud-based technology to operate these streaming outlets, which can help to keep down costs, according to Protocol.
Disney's divergent views from the top:
Little about Disney's CEO succession seems to have gone smoothly, from when Bob Iger announced he would step down and hand the role to Bob Chapek as the pandemic was beginning to peak to Chapek's recent initial neglect to respond to Florida's "Dont Say Gay" bill, as recounted by CNBC.
https://digiday.com/?p=442380
This week's Future of TV Briefing looks at what an industry group's conditional certification of three measurement currency contenders signals about the TV ad business's measurement overhaul.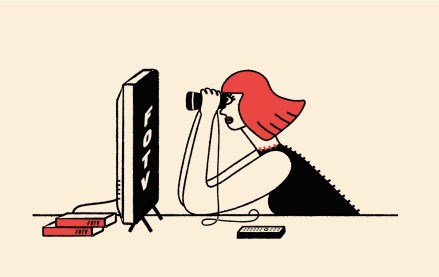 This week's Future of TV Briefing offers an updated list of the key terms that can cause confusion when talking about the TV, streaming and digital video industry.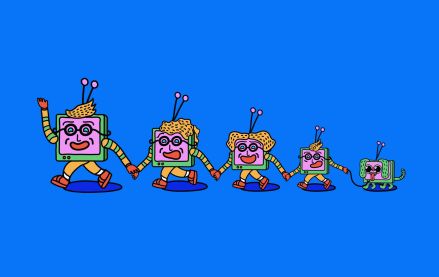 This week's Future of TV Briefing looks at what the Disney-Charter pay-TV distribution deal seems to indicate about the increasingly more-complementary-than-contentious relationship between traditional TV and streaming.