'The absolute perfect person for it': Naz Aletaha's path to the top of League of Legends esports
March 18, 2022 • 9 min read
•
•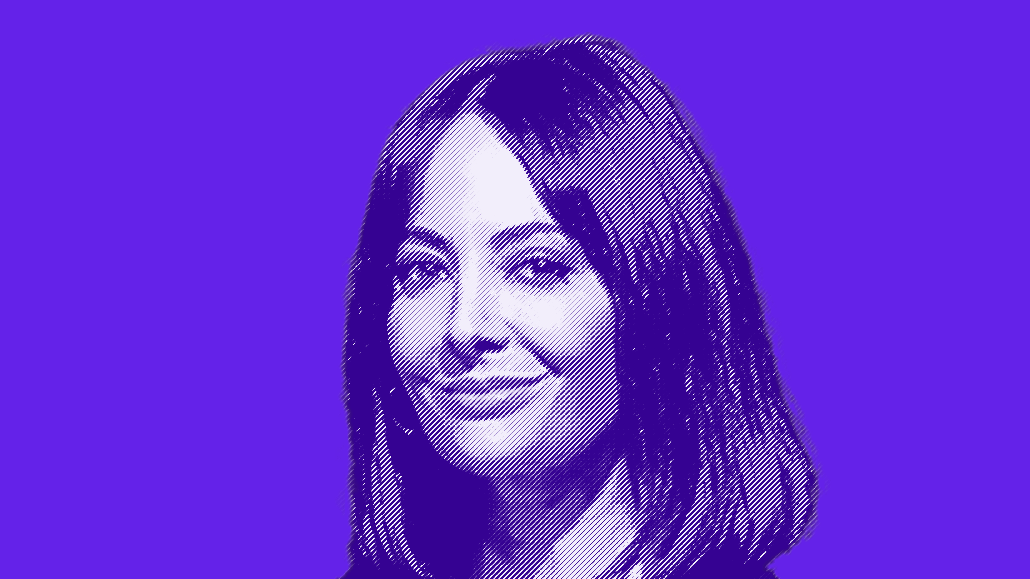 Naz Aletaha was there for the birth of the modern esports industry. After joining Riot Games in 2012, she secured key brand partnerships that helped the game developer transform League of Legends into a worldwide phenomenon. Now, as Riot's global head of League of Legends esports, Aletaha sits atop a vibrant competitive gaming scene.
Naz Aletaha's resume at-a-glance
●Riot Games: global head of League of Legends Esports, among other roles (2012 to present) ●Activision: retail marketing manager, Call of Duty & Blizzard Entertainment, among other roles (2007 to 2012) ●Sony Pictures Entertainment: financial analyst (2006 to 2007)
It's Aletaha's job to shepherd the many moving parts that make up the competitive League of Legends ecosystem, ensuring that the League brand is both thematically consistent and positioned for long-term success. This includes staying on top of the broader forces at work within the esports industry. As an executive producer on Riot Games' upcoming Paramount+ series, Aletaha is well-positioned to help lead the next fundamental transformation in esports — the ongoing convergence between the worlds of esports and entertainment.
The daughter of Iranian immigrants, Aletaha was born and raised in Newport Beach, California. Growing up, her parents had ideas for her career trajectory: "My Persian parents were always telling me, 'you should be a doctor, a lawyer or an engineer,'" Aletaha recalled. "Those were the three career paths."
But it was with her family, too, where she found her passion and initially developed an appreciation for video games, waiting patiently for her turn as her older cousins played Super Mario Bros. on the family Nintendo Entertainment System.
Ultimately, Aletaha attended the University of Southern California, where she majored in business with a concentration in corporate finance. But her hobbies were never too far from her mind. She quickly earned the reputation as a gamer among her college friends, finding time between her studies to sneak into their dorm and play on their used NES.
After graduating in 2006, Aletaha accepted a financial analyst position at Sony Pictures Entertainment. But she soon realized that working in finance wasn't for her, pivoting to an analyst role at Activision Blizzard. She spent the next four years climbing the ladder in the game developer's retail marketing division until an offer from then-Riot Games head of marketing Chris Enock — a former Activision co-worker — piqued her interest.
I was looking for this unicorn.
Going to Riot
The pitch was a daunting one: it was 2012 and, compared to Activision Blizzard, Riot Games was much smaller, with about 500 employees. "It was a very unknown startup," said Enock, now the head of global publishing for software company Improbable.
But Enock — feeling as if Aletaha was "the absolute perfect person" — put together a pitch. He needed someone with retail marketing knowledge, who understood the world of video games and could build their own relationships.
"I was looking for this unicorn," Enock said, later adding, "Riot still being an unknown startup, we couldn't pull in someone with 20 years experience, who was landing millions and millions of dollars and getting compensated accordingly. So it was kind of a crazy kind of thing that I needed, and I was super fortunate to have Naz pick up the phone."
Retail marketing experience wasn't the only new perspective Aletaha brought to Riot in 2012. At the time, she was one of the few women of color occupying a high-ranking role at the company. Even now, the front offices and C-suites of major game developers and esports organizations are overwhelmingly white and male. In the face of the struggles that women have faced in recent years at companies such as Riot and Activision Blizzard, Aletaha has increasingly found herself in the position of being a role model for other game-industry employees of marginalized identities. "Riot will constantly put her on panels and do interviews, and that is actually an additional amount of effort that she has to give," said Whalen Rozelle, a vp and head of esports operations at Riot who has worked with Aletaha for nearly a decade. "It is an opportunity, but at the same time, it is a burden that she has to bear."
Entering the Summoner's Rift
Aletaha joined Riot as a senior manager of B2B payments, quickly scoring early wins, including the placement of physical League of Legends gift cards on store shelves across the country. The move gave the company the ability to offer gamers (read: youngsters) a way to buy in-game currency without a credit card.
"It's a key way for us to monetize the game, and she definitely had a hand in that," Rozelle said.
Aletaha didn't play League of Legends — or even hear of the multiplayer online battle arena (MOBA) genre — until shortly before she interviewed at Riot. But once she downloaded it, she was hooked. "Everyone at Riot would play together; once it hit 6 p.m., people would form teams," Aletaha said. "You would walk around the halls, and all you would hear was click-click-click on the mouse, and you wanted to be part of it."
When Riot started hosting Riot Rumbles — intramural League of Legends tournaments awarding customized letterman jackets to the winners — Aletaha's competitive spirit went into overdrive. She formed her own team, "Hans and Bronze," and crushed the competition in her division. She continues to treasure her jackets to this day.
As Aletaha's passion for League of Legends grew, so did her interest in the nascent esports scene cropping up around it. Part of her B2B work at Riot included securing strategic partnerships, such as a co-branded American Express card that debuted at the 2013 League of Legends World Championship at Los Angeles' Crypto.com Arena, then known as Staples Center.
"That was my first taste of working on esports — that World Finals, going to Staples Center," Aletaha said. "That's my home arena, that's where I grew up going to Lakers games. I think seeing it was the moment where I was like, 'wow, I need to do this full-time.'" Within two weeks of the World Finals wrapping that year, Aletaha moved to Riot's esports team, becoming head of global esports partnerships and business development.
An incipient industry
During her early days in Riot's esports partnerships division, Aletaha did "work that was done by 50 people at Activision," Enock said. At the time, larger developers such as Activision Blizzard had dedicated partnership teams for large clients such as Walmart and Best Buy, in addition to specific teams for sales and retail marketing; at Riot, Aletaha handled those roles and many more.
"She was taking on a tremendous amount," Enock acknowledges now. These days, Riot still maintains a centralized business development team, but with smaller teams dedicated to different aspects of the company, such as esports, in addition to regional specialists.
In her partnerships work, Aletaha prioritized long-term growth over short-term profits and was picky about the sponsors she signed, making sure to partner with brands that would fit — and help grow — Riot's gamer audience. The mentality was that if she signed a global advertiser, it would bring some legitimacy to the operation. "If we do this right, other brands will follow," Aletaha recalled her line of thinking.
The deal took two years, but the team signed MasterCard. (Riot Games declined to provide specific details about the value of the MasterCard partnership.) Brands such as Mercedes Benz, Louis Vuitton and State Farm quickly followed as new brand partners for Riot.
She understands the sport, she's been on our team for years, she understands fans and she understands how to lead in a global environment.
Aletaha's success in growing Riot's esports partnerships was integral in making League of Legends esports into a viable business, rather than a marketing expense. These victories made her stand out among competitors for her next role. In October 2021, she began in her position as global head of League of Legends esports at Riot Games. John Needham, now Riot's president of esports, had previously held the role before his promotion to global head of esports in early 2020; as Aletaha's influence at the company increased, it became apparent that she was the right person to take the reins.
In her new position, Aletaha's primary role is to be a connector — to use her detailed knowledge of the League of Legends product to drive collaboration across the range of regional leagues that compose the game's competitive scene. On a day-to-day basis, that means liaising with the leaders of sub-leagues such as North America's League of Legends Championship Series and China's League of Legends Pro League to ensure that their original content and brand partnerships fit into Riot's broader vision for competitive gaming, in addition to helping other stakeholders in the company's esports division take a long view with partnerships and initiatives that will support League of Legends' future trajectory as an esport.
"She understands the sport, she's been on our team for years, she understands fans and she understands how to lead in a global environment, which for us is one of the most challenging things," Rozelle said, adding, "We have to navigate so many different cultures and so many different challenges and unique situations, and that's one of the reasons why we're emphasizing that so much with the pick of Naz."
Leveling the playing field
While Aletaha is hyper-aware of the good she can do as a leader and role model for women of color in esports, she tries not to let it dictate her work at Riot. "I just want to be the best I can be; I want to bring my best to work," she said. "As you have your successes, and you take on more, you almost forget sometimes — like, 'oh, yes, I am a woman of color in a leadership role.'"
While she sometimes forgets how extraordinary it is for someone of her identity to be in her role, that doesn't mean that Aletaha isn't involved in diversity initiatives at Riot and beyond. She often participates in events and panel discussions centered around women in esports and advises minority workers looking to ascend within the corporate side of esports, mostly via internal meetings with other women and people of color at Riot. "The last many years has been challenging, but necessary for the industry as a whole," she said. "I think that there was kind of a mirror held up to the industry, and it was something that needed to be addressed."
In addition to her own efforts, Aletaha noted that Riot has hired a team dedicated to improving the circumstances of underrepresented employees, including chief diversity officer Angela Roseboro. "They've done this amazing job of making sure that D&I is not just the responsibility of the D&A team at Riot — it's the responsibility of everybody, every leader," Aletaha said. "I don't think that work ever stops, nor should it. But I really do think that Riot could become a leader in the industry, as it relates to this."
Aletaha's plans for the future of League of Legends esports go beyond these diversity initiatives. She's very conscious of the strength of Riot's homegrown intellectual properties, such as the hit Netflix series "Arcane," and their potential to bring more players and fans into the company's esports ecosystem — hence her decision to help produce Riot's upcoming Paramount+ show.
"Once upon a time, the only way to come into the LoL universe was through the PC game. Then we built the sport. And now, there's the PC game, there's the mobile game, there's multiple other game genres that leverage the League of Legends IP," Aletaha said. "So there's multiple touchpoints from a gameplay standpoint."
During her tenure at Riot Games, Aletaha has made her mark on departments across the company, driving the strategy behind Riot's B2B marketing, brand partnerships and esports divisions. But the impact of Aletaha's leadership is more than the sum of these jobs. She is a power broker — an early pioneer of esports whose efforts to grow competitive League of Legends have helped elevate the entire industry.
"If there's one thing we could have the everyday fan take away as she takes the helm for League of Legends, it's that they're in really good hands, because this is someone who plays the game, who watches the esport, who really cares," Rozelle said. "It's not just some suit coming over from business development — something that is really special about Naz is that she can play both sides of the ball."
https://digiday.com/?p=441690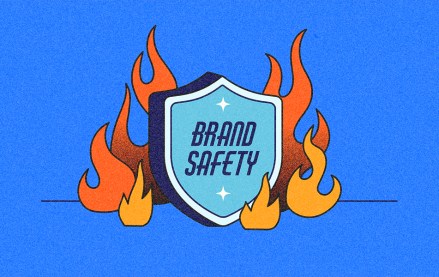 November 28, 2023 • 6 min read
"Major brands' search ads can appear on piracy, pornographic and sanctioned websites," research claims.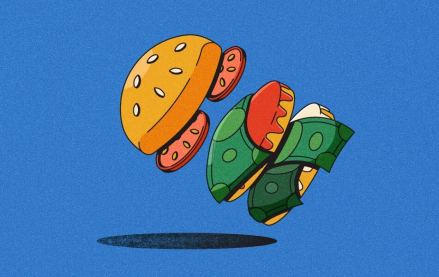 November 28, 2023 • 6 min read
As more influencers look to get into food content creation, brand opportunities are following.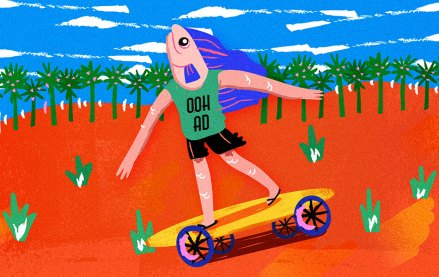 November 28, 2023 • 7 min read
As major marketers like Maybelline experiment with faux OOH, more marketers are open to the idea.