'The future is fewer pieces of content': A Slack town hall with PopSugar CRO Geoff Schiller
August 18, 2017 • 2 min read
•
•
On Thursday, PopSugar Chief Revenue Officer Geoff Schiller stopped by the Digiday+ Slack for our latest town hall, which we hold every two weeks with change-making digital media and marketing executives.
Since Schiller joined PopSugar in March 2016, the publisher has grown its branded-content revenues, embarked on video ventures with Facebook and Lionsgate, and launched three products to grow its commerce revenues.
Schiller discussed Facebook, Amazon, the evolution of content marketing and video with Digiday+ members. We can't share all of it here, but here are a few excerpts from the conversation, lightly edited. Join Digiday+ to catch the next one.
The future of content marketing will be about quality, not quantity
Custom content is laborious, so the future is fewer pieces of content that drive bigger consumption and views, primed to perform because of the data, analytics and creativity behind it.
Agencies will bend to the reality that Facebook creates
[GroupM's video inventory viewability] policy favored full-episode players, [including] traditional, linear TV. That is limiting, especially when TV ratings are down.
Clients want to reach the right audience at the right time in the right place. The right place is now the [Facebook] News Feed.
Facebook's Watch tab will require publishers to shift their behavior again
We're one of the pubs integrated into Watch, so we're rooting for it to succeed. Our space in general tends not to favor "rain or shine" video. It's largely bespoke, bought if sold.
Audiences' emotional data is valuable for branded content
We look at audience data in many ways. We have also invested significantly in emotional data — in particular, sentiment analysis. We look at comments within the social graph. Not likes or emoji emotions, but the comments within the feed. That allows us to establish a benchmark and measure how our branded content is impacting emotions.
https://digiday.com/?p=250395
This week's Future of TV Briefing looks at the post-strike landscape for producers preparing to pitch projects to TV networks, streaming services and film studios.
This week's Future of TV Briefing looks at what an industry group's conditional certification of three measurement currency contenders signals about the TV ad business's measurement overhaul.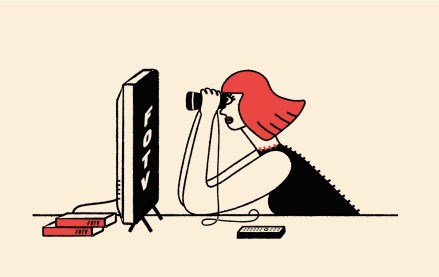 This week's Future of TV Briefing offers an updated list of the key terms that can cause confusion when talking about the TV, streaming and digital video industry.