How Conde Nast plans to make money from Instagram TV
November 18, 2019 • 3 min read
•
•
Condé Nast wants to change the way it makes money from Instagram, so it is taking a second stab at Instagram TV.
A year after dipping a toe in the IGTV waters with re-edited YouTube videos, the legacy publisher is returning to Instagram's long-form video experiment with at least five new series. These include "No Wrong Way to Wear," a fashion series distributed through GQ; "Big Fat Weekend," a travel-focused food program from Bon Appetit; and "Love Stories," a Vogue-distributed series about romance in the age of social media.
Those five shows got the green light, Condé Nast Global Chief Revenue Officer Pamela Drucker Mann said, because of the success Condé had selling a sponsor integration into "Say I Sent You," another IGTV series produced and distributed by Condé Nast Traveler. The blueprint for that advertising integration is part of a new advertising strategy Condé Nast hopes to bring to bear on Instagram. Instead of selling reach through the platform's growing number of products, such as in-feed ads or Stories, Condé Nast is trying to talk advertisers into buying campaigns that manifest across all of them, and guaranteeing business results in exchange.
Rather than silo a campaign in one title's Instagram Stories, say, or ads that a title will distribute to its followers in Instagram's feed, campaigns sold this way could run across Stories, feed, Instant Experiences (formerly known as carousel ads), depending on the business objectives of the client.
The shift in strategy happens as Condé Nast continues to pour energy and resources into video, which it hopes will eventually turn into a billion-dollar stream of revenue, while also trying to prove it can deliver concrete outcomes for its biggest-spending advertisers.
"It's not just video," said Eden Gorcey, svp of enterprise strategy at Condé Nast. "It's one thing to create it and hope that a lot of people go see it. It's another to create an entire experience around it that we can sell."
To date, Condé Nast has only brought one sponsor in to test this strategy, an integration of American Express into a Condé Nast Traveler IGTV series called "Say I Sent You." Rather than sell ongoing sponsorships of the series, Condé is hoping brands will buy into integrations at the episode level of specific series, and augment that with ads in other parts of Instagram that are creatively linked.
For many publishers, particularly those who are still scarred from Instagram parent company Facebook's pivot to video, IGTV hasn't been a breakout hit. But a growing number have found it useful as a place to redistribute content made for other platforms; some, including Vice and Group Nine, are using IGTV as a channel for distributing branded content.
Condé Nast began testing out different kinds of content on IGTV last summer. Wired floated trial balloons like "Incredibly Satisfying Stock Footage," while Vogue followed model Winnie Harlow on a shopping trip; GQ repurposed footage shot for various YouTube series and used IGTV to plug the contents of its Best Stuff Box.
But while the platform still offers some "first-mover advantage when it comes to branded integrations," said Benjamin Arnold, managing director of We Are Social, the reach isn't there yet for all brands.
That requires creative thinking when it comes to monetizing IGTV. But more publishers are starting to realize the opportunities to thread Instagram's different ad products together in campaigns they pitch to brands.
"I think Instagram, as a platform, has done a really good job of finding a role in the advertisers' strategy as a platform that entices shoppability," said Rachel Bien, svp of media strategy and investment at Zenith.
Bien added that publishers have increasingly begun to offer guarantees, if only because brands are beginning to expect that they can buy results. "The social platforms offer these things natively," Bien said. "The publishers are just capitalizing on the tools they're providing them."
https://digiday.com/?p=352991
This week's Future of TV Briefing looks at how major streaming service owners' subscription business fared in the third quarter of 2023.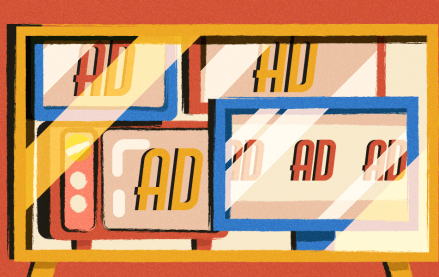 This week's Future of TV Briefing looks at what TV and streaming companies' latest quarterly earnings reports indicate about the state of the TV advertising market.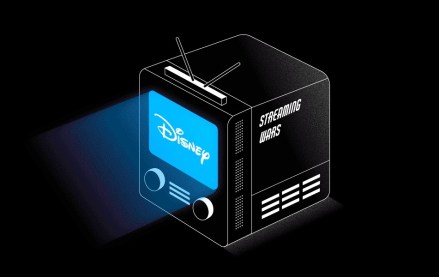 This week's Future of TV Briefing looks at how Disney's data clean room business has progressed since rolling out two years ago.