Change the channel: How ViacomCBS is managing the transition from linear TV to streaming
January 5, 2021 • 8 min read
•
•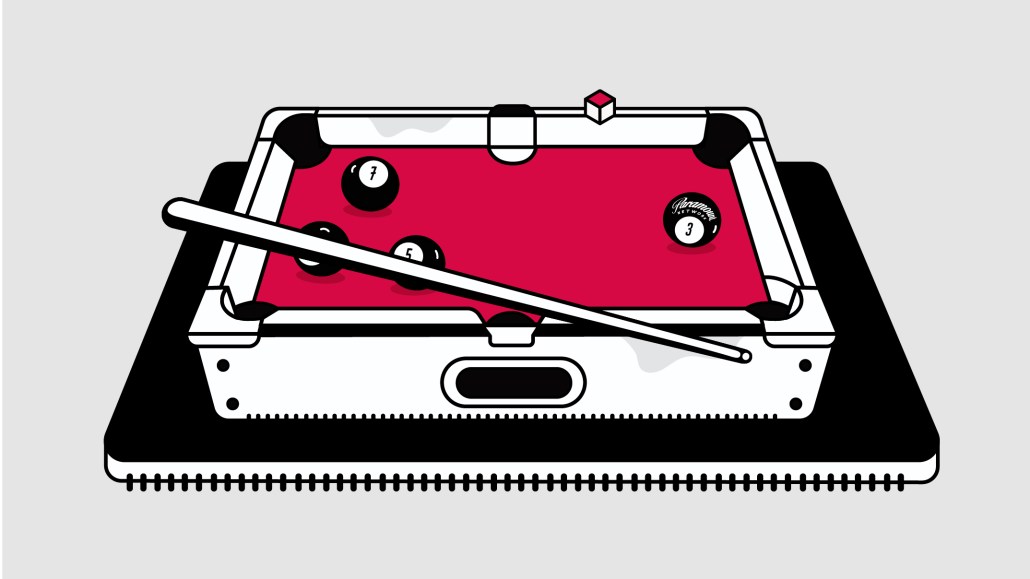 Ivy Liu
This story is part of Endgames, a Digiday Media editorial package focused on what's next, what's coming, and what's being phased out in the industries we cover. Access the rest of our Endgames coverage here; to read Glossy's Endgames coverage, click here; Modern Retail's coverage is available here.
ViacomCBS's 2020 did not start smoothly. During its earnings call in February — the company's first since the merger of Viacom and CBS closed in December 2019 — ViacomCBS CEO Bob Bakish unveiled the company's new streaming plan. The strategy straddled the line between building up its own entrant in the streaming wars — a refurbished CBS All Access that will roll out in early 2021 — and selling shows and movies to the likes of Netflix and WarnerMedia, its rivals in the battle for streaming audiences' attentions.
This apparent bet-hedging did not seem to go over well with investors, who were asked by Bakish to overlook the company's dismal fourth-quarter earnings that included a net loss of $273 million. Within hours, the company's stock price dropped by 16%.
Since February, ViacomCBS's stock price has recovered, as of Jan. 4, to being about 2% up from the $35.67 mark it closed at the day before the February earnings call. Nonetheless, the company remains at an inflection point heading into 2021. The company will relaunch its CBS All Access streaming service as Paramount+ and officially (re)join the streaming wars to compete against the likes of Netflix and Disney+. However, in that foray, ViacomCBS — like every other major TV network group owner — will have to deal with the dilemma of how to build up its streaming business quickly but not so quickly as to tear down the linear TV business that is the company's cash cow.
"What all these companies are trying to do is to have their cake and eat it too," said Doug Shapiro, former evp and chief strategy officer at Turner. "They're trying to construct streaming services that are going to be, at the same time, attractive to consumers and additive to their linear TV experience. And it's an open question of whether they can solve for both of those at the same time."
A year after the merger of Viacom and CBS in December 2019, the combined company is in the process of remaking itself from a media conglomerate with a business primarily based in traditional channels like linear TV and theatrical films into one whose operations are oriented around streaming. What the company will look like on the other side of that shift remains to be seen, but out of economic necessity, ViacomCBS in the future will need to look different than its current incarnation.
A ViacomCBS spokesperson said that company executives were not available for interviews.
Traditional TV's transition trouble
TV networks had initially tried to establish streaming businesses that were complementary to their linear businesses. Some, including Viacom, simply set up websites that made their programming available to stream online but only to pay-TV subscribers. Others, including CBS, opened themselves up to people without pay-TV subscriptions as a way to incrementally expand their linear TV businesses.
But now networks have reached a tipping point. As cord cutting continues to accelerate and streaming viewership surges and ad dollars follow, the networks can no longer afford to allow streaming to remain a secondary business.
Except streaming does not yet generate enough revenue to replace linear as the networks' primary businesses. In the third quarter of 2020, ViacomCBS's U.S. streaming and digital video revenue reached $636 million. However, that remains a fraction of overall TV revenue, which totaled $5.4 billion when including ads sold on its linear TV networks as well as the affiliate revenue it receives from pay-TV providers that pay to carry those networks. That affiliate revenue, in particular, binds ViacomCBS to its linear TV business and potentially compromises its streaming business's development.
"One of the issues with ViacomCBS is they've got more channels than anyone else," said Alan Wolk, co-founder and lead analyst at consulting firm TVRev. "I think there's resistance internally to getting rid of this linear business, which they're super invested in on so many levels."
Right now, ViacomCBS gets paid fees for every pay-TV household that receives one of its linear channels, whether or not those households ever watch them. By contrast, a person has to actively choose to pay for subscription-based streaming. That lowers the likely subscriber base compared to traditional TV and all but requires a company to pay to promote its streaming service, which adds to its expenses and cuts into its profits. "The streaming business is structurally less profitable," Shapiro said.
Changing tides
Those less appetizing economics may have contributed to what some agency executives perceive as the company being slower than some of its competitors in shifting to streaming. Additionally, while Disney, WarnerMedia and NBCUniversal underwent massive internal reorganizations in 2020 to orient their operations around streaming, ViacomCBS has yet to announce such a sweeping overhaul. Instead of reorienting its entire organization around streaming, in October 2020, ViacomCBS formed a new global streaming division and appointed Pluto TV CEO Tom Ryan to oversee that part of the organization.
"Those guys are basically trailing everyone else as a media company," said one agency executive. Said a second agency executive, "They were early to recognize the trend of streaming but not capitalize on swift movement in that direction, but they do have a leg up in that they already have a consumer base and experience in the subscriber streaming category."
CBS was early among the major TV conglomerates in standing up a standalone streamer, having launched CBS All Access in October 2014 and the streaming-only subscription version of Showtime in July 2015. Those services have 17.9 million subscribers between them, as of Sept. 30. While ViacomCBS has not disclosed subscriber numbers specifically for CBS All Access, Janedis estimated the service has more than 8 million subscribers. "There's really no one else that went off on their own early to start a direct-to-consumer streaming business that's done as a good of a job from a standing start," said John Janedis, managing director at research firm Wolfe Research.
However, agency executives say Viacom did not step into streaming in a meaningful way until the acquisition of free, ad-supported streaming TV platform Pluto TV in March 2019. Prior to that acquisition, Viacom's streaming pitch centered on the shows it allowed pay-TV subscribers to stream as well as the digital videos published to its sites and platforms like YouTube. Pluto TV has since grown to reach 28.4 million monthly active users and is considered by agency and media executives to be the dominant free, ad-supported streaming TV platform.
Pluto TV allowed ViacomCBS to broaden its streaming ad sales strategy in this year's upfront to span its full portfolio of streaming and digital inventory through the ViacomCBS EyeQ ad platform introduction.
"They're moving slowly in terms of their merger and haven't had a clear story, but the tides seem to be changing," said the second agency executive.
Pluto TV can also serve as a gateway that converts its viewers into subscribers of Paramount+, a strategy the company has started to deploy with Showtime. But the service needs a hit show for that strategy to work. And even though ViacomCBS has announced it will stock Paramount+ with original series related to existing franchises including "The Godfather" and "SpongeBob SquarePants," it doesn't yet have a zeitgeist-capturing hit like "The Mandalorian" or "House of Cards."
"I have a hard time thinking about what the Paramount+ must-have is," said the first agency executive.
Then again, WarnerMedia's HBO Max and NBCUniversal's Peacock debuted without must-have original programming but have been able to attract subscribers. Additionally, ViacomCBS has the advantage of owning Pluto TV, which can serve as a gateway to convert viewers of that free service into subscribers of Paramount+, a strategy the company has started to deploy with Showtime. That way when the subscription-based streamer does have a hit show on its service it can use its freely available sibling to help to promote it. "It all feeds each other," Wolk said.
The top of the second bucket?
But most importantly, ViacomCBS needs to figure out how to funnel as many pay-TV subscribers to Paramount+ as possible. It will likely fall short to some extent, but even if ViacomCBS were to convert all of those pay-TV subscribers to Paramount+, "every home you trade from linear to streaming is a bad trade because you're going to generate less revenue and have higher costs," said Shapiro.
Until ViacomCBS can grow its streaming operation to more than surpass its linear business and offset the lost profit, the company — like almost every other TV network group owner — risks having to undergo some level of downsizing in the interim as it transitions from being one of the biggest companies in traditional TV and move deeper into the streaming market.
"They have a really good shot of being in the second bucket in terms of tier, the first tier being Netflix, Disney+ and Amazon," said Janedis. "I think there's going to be a fight for relevancy in that second bucket. I think they're at the top of that bucket, ultimately, in terms of what this can be."
https://digiday.com/?p=386173
This week's Future of TV Briefing looks at what an industry group's conditional certification of three measurement currency contenders signals about the TV ad business's measurement overhaul.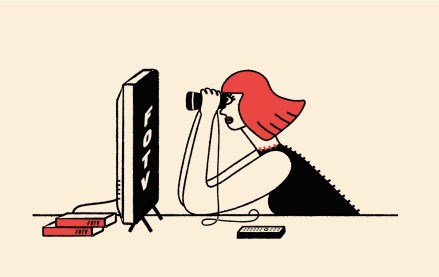 This week's Future of TV Briefing offers an updated list of the key terms that can cause confusion when talking about the TV, streaming and digital video industry.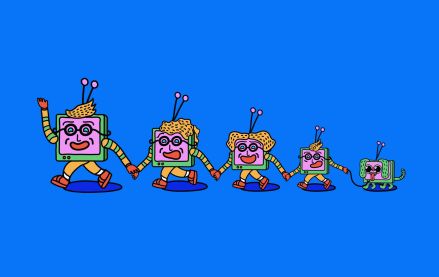 This week's Future of TV Briefing looks at what the Disney-Charter pay-TV distribution deal seems to indicate about the increasingly more-complementary-than-contentious relationship between traditional TV and streaming.