BuzzFeed has built a sizable audience on YouTube and Facebook with its entertainment and lifestyle content. But in Hollywood, the publisher's news division has helped BuzzFeed land its first deals with big-name buyers such as Netflix and Hulu.
Last week, Hulu announced it had commissioned a documentary feature film from BuzzFeed News based on its extensive reporting of sexual abuse allegations against singer R. Kelly. A few weeks earlier, Netflix ordered a documentary series from BuzzFeed called "Follow This," which will follow BuzzFeed News reporters on the job.
These two streaming shows join a growing slate of longer-form programming for BuzzFeed News, including the daily morning show "AM to DM" for Twitter, which recently renewed the program through the end of 2018, a cable TV show coming this fall on Oxygen, and a weekly interview show for Facebook Watch coming later this summer. BuzzFeed is also actively pitching a nightly news show to premium cable buyers, and has dozens of projects in development with external distribution partners, many of which are tied to the BuzzFeed News brand, said a company spokesperson. Recently, BuzzFeed signed up with Hollywood talent agency WME to help the publisher sell projects across subscription streaming, TV and film.
Shani Hilton, vp of news and programming for BuzzFeed, said she's thinking about film and TV "a ton" these days. "It's becoming a huge part of my day," she said. "We want to extend the BuzzFeed News brand as far as it can go."
Linzee Troubh, BuzzFeed's senior manager of news development, oversees BuzzFeed News' streaming and TV deals. Troubh is part of the 40-person BuzzFeed Studios group and is fully focused on working with BuzzFeed News journalists to develop show formats and ideas based on the outlet's original reporting.
While BuzzFeed News is actively investing in producing for streaming platforms and TV, it's taking an "opportunistic" approach to deal-making rather than signing as many deals as quickly as possible, Hilton said. "Ultimately, it really is on a case-by-case basis and how we can marry what we have going on with what the market is looking for," she said.
Today, BuzzFeed News has the audience and the prestige of a national news outlet, with more than 300 staffers worldwide and more than 250 million page views per month, with news accounting for a quarter of the traffic to BuzzFeed's site and apps, the company said. But even with this audience, BuzzFeed executives including CEO Jonah Peretti have been plagued by questions about whether the publisher would spin or sell off BuzzFeed News, which does not generate as much revenue as the publisher's entertainment and lifestyle content. That programming, by the way, is mostly distributed on Facebook and YouTube, where BuzzFeed properties drove 2.9 billion video views and 731 million video views, respectively, in April, according to Tubular Labs.
Peretti has been steadfast about his commitment to keeping and growing BuzzFeed News. And with social, over-the-top and linear TV content buyers seeking more unscripted and documentary content, BuzzFeed News has an opportunity to be a bigger revenue driver for BuzzFeed while helping the company diversify its revenue streams beyond advertising. While sponsorships fund "AM to DM," Netflix is paying BuzzFeed to produce "Follow This." BuzzFeed was also able to snag a license fee from Apple News, which exclusively premiered the first three episodes of the documentary series "Future History: 1968" before they aired on BuzzFeed's site, apps and social channels.
A diversified revenue portfolio is a big mission at BuzzFeed overall. BuzzFeed CEO Jonah Peretti recently told Bloomberg that about a third of the company's revenue in 2018 will come from non-advertising sources, including film and TV production, licensing, merchandising, and e-commerce. Peretti said he hopes to see revenue evenly split between advertising and other sources next year.
One advantage BuzzFeed has over traditional production studios when it comes to producing for streaming platforms and TV is the publisher can absorb some of the development costs, said Robert Green, chief creative officer of Ripple Collective and a veteran digital and TV producer.
"With studios, when you're pitching financiers, there's an expectation that they'll lose several millions of dollars on a development budget because it takes time to sell TV shows and gain traction," Green said. "BuzzFeed is not dependent on the short-term hit of selling a show to Netflix because they have other revenue-generating businesses that can fund the cost of development."
While BuzzFeed News is eyeing more projects and partnerships in Hollywood, it won't be at the expense of its core, editorial product, Hilton said.
"We want to make this additive and not have it take people away from the great journalism that is so core to everything we do," she said.
For more of our coverage around video and the future of entertainment, subscribe to the Digiday Video Briefing weekly email. 
https://digiday.com/?p=289452
This week's Future of TV Briefing looks at what an industry group's conditional certification of three measurement currency contenders signals about the TV ad business's measurement overhaul.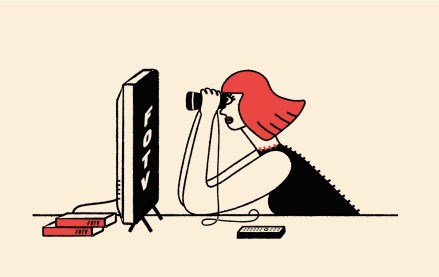 This week's Future of TV Briefing offers an updated list of the key terms that can cause confusion when talking about the TV, streaming and digital video industry.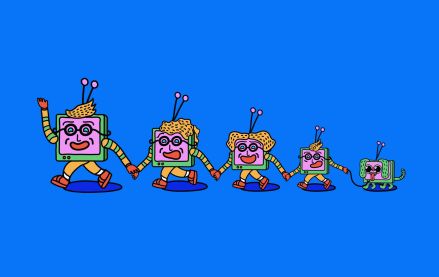 This week's Future of TV Briefing looks at what the Disney-Charter pay-TV distribution deal seems to indicate about the increasingly more-complementary-than-contentious relationship between traditional TV and streaming.