BuzzFeed's Jonah Peretti: Platforms need to pay publishers or risk regulation
March 13, 2018 • 5 min read
This article is a free preview of the new issue of Digiday magazine, our quarterly print publication that's distributed to Digiday+ members. To find out more about Digiday+ — and to subscribe — please visit the Digiday+ section.
In a Q&A, Jonah Peretti, CEO of BuzzFeed, sees Facebook returning to its roots — and thinks that's not a bad thing for BuzzFeed. Here's our conversation, lightly edited.
As a media company that's grown on Facebook's back, you surprised some by taking a shot at the company. How should Facebook help publishers?
My big criticism of the strategy so far is all their revenue is generated in the news feed, and they only share revenue for new surfaces — Instant Articles or Watch — but don't share any of the revenue from their main source of revenue, the news feed. There's no way to influence what's in the news feed if the algorithm is only about distribution. You're not getting to the economics of the traffic production. So it's in Facebook's interest to share news feed revenue, not because it's good for the world, but it allows Facebook to have some control of what's showing up in the news feed. If they say they want local or trusted news, they say that will get more distribution and more revenue, so companies can produce more of it. It doesn't need to be some carriage fee or a thing where the amount of traffic is directly related to the revenue. It could be that they have a metric for time well-spent, and you're paid 2 cents per minute of time well-spent. Now, they don't really have levers to influence it.

How do you think Facebook's stronger focus on sharing will affect BuzzFeed?
Facebook is going back to their roots, and that got us excited. A lot of the stuff we make has a high level of comments. You post a Tasty video, and people post their own versions and use it as an excuse to get together with friends. So this shift is encouraging for companies that make content with a deep social DNA in it.
The pivot to video has seen a backlash this past year. What's your view?
There's a secular shift toward video, and I see that continuing. It's the majority of our content views and revenue. I think sometimes people overplayed it a little bit. I don't think text is going away. But video's really important. What we realized is, video isn't a discipline, it's a way of communicating. We've cracked a lot of the formats. Tasty videos are short, sped up, have a lot of power, drive real-world activity, are very social. Then, we have shows like "Worth It" and "Unsolved" that are TV-like and air on YouTube. They're appointment viewing. That's replacing what basic cable was, with the added benefit of building community. We've started to develop longer stuff for subscription video-on-demand type of platforms.
BuzzFeed missed its growth target last year and ended up laying off people. What would you do over if you could?
The big thing would be staying more true to our social DNA and pushing with clients to make video that fits with what we know works with our audience. Having some clarity on formats, and give an advertiser something that works on social even if it takes longer to convince them. One of the things that happened was there was pressure to make video that looks like commercials that look like TV, and it'd be hard to do business and deliver. Sometimes, brands say [they] want a different format that we know doesn't work.

Was going all-in on native a mistake in retrospect?
Not initially, but there was a point where it made sense to shift. We could have done it a little earlier. When we started, programmatic was a lot worse — ads loaded more slowly; companies doing it were startups and making ads that had lots of latency and often didn't have good data privacy. When we did testing with a small percentage of our users, we found no negative impact and lots of revenue. We also saw positives in coordinating native and programmatic and the overhead of having lots of communication back and forth.
Are you still committed to news, and why?
I love our news business, and it's very important to our strategy. It's incredible, the year they've had, with the [Steele] dossier and Kevin Spacey story, and our U.K. team just broke a Brexit story. Their contribution to the company is manyfold. News does provide prestige and charisma to a company that has benefits. I think news is increasingly going to be important to the platforms; Facebook is saying it doesn't want fake news on the platform.
But news is expensive, many advertisers don't want to be around it, and it doesn't share well on Facebook.
I think news is a better business than people think. In the short term, news is more expensive, and it takes time to build trust. But if you look at our cost structure compared to The New York Times or Washington Post, we have a lean cost structure and reach a large audience for the team we have. If you want to bet on the future of news, you want to bet on people doing quality news, digital-only, reaching a lot of people. There will be more models for news. I think Google and Facebook are going to do more to support news. If they don't, they'll be regulated.
Is there a subscription model in BuzzFeed News' future?
It's possible. A partial paywall could make sense. But it's also important we educate and inform the broad public. If every news organization puts the majority of their content behind paywalls, it's hard to have an informed electorate.

Did VCs have unrealistic expectations for digital publishing companies?
I take a long-term view, and companies like BuzzFeed are always going to set aggressive goals, and sometimes you hit them, and sometimes you don't. In terms of the value of the company, if that's your focus, you lose track of the actual business. The market cap shouldn't matter that much if you continue to grow every year.
https://digiday.com/?p=279252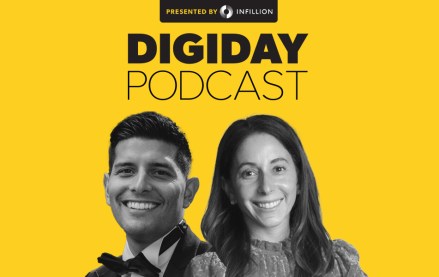 September 26, 2023 • 3 min read
In a live recording during the Digiday Publishing Summit, the news executives called for more nuanced conversations with advertisers around their brand safety concerns.
September 26, 2023 • 4 min read
After investing in one generative AI startup and suing another, the company will let customers create images on its website and an API.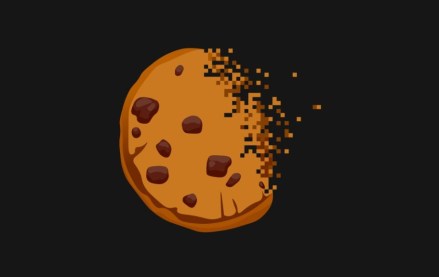 September 25, 2023 • 1 min read
During the Digiday Publishing Summit, execs from companies including Condé Nast, Dotdash Meredith and Thomson Reuters assessed the industry's readiness.