Bloomberg's TicToc is starting to build a brand beyond Twitter
September 24, 2018 • 3 min read
•
•
Bloomberg Media is trying to turn its Twitter network TicToc into a full-fledged media brand.
The network, started in December, was part of a slew of live video push by Twitter that's included partnerships with Cheddar, the WNBA and BuzzFeed. TicToc was the only 24-7 streaming network, though, so the expectations are higher. TicToc recently was extended to a podcast ("TicToc by Bloomberg") and daily newsletter, and it is developing a dedicated website.
TicToc benefits greatly from the deep resources Bloomberg brings to bear. It has a team of more than 60 people, and now has its first GM, Atlantic Media veteran Jean Ellen Cowgill, along with dedicated product, strategy and operations leads. Next up: Bloomberg is recruiting a head of sales for TicToc.
"My mandate has been to understand what's working, where we see traction and build the vision for where we take TicToc," Cowgill said. "This first year has been in close, exclusive partnership with Twitter. But the goal is to build the news brand for the next generation of news consumers. That means we need to be in the places and spaces people are consuming news."
A podcast and newsletter were the first additional formats because they filled different parts of people's news diet and "help to bookend the day," Cowgill said.
TicToc is a departure from Bloomberg Media in that it's aimed at a younger audience (25-35) and covers general news, not just business. That's helped it seek out advertising from companies that are new to Bloomberg Media.
On Twitter, its numbers have continued to grow, though it's hard to gauge success of an entirely new format. The network has increased its video output sharply in recent months, to nearly 6,000 in August from around 1,500 in June, according to Tubular Labs. The audience has grown along with that and is now close to 400,000 followers with 2.2 million average daily views and 1.4 million average daily viewers, according to the publisher.
Cheddar's daily "Closing Bell" show, another new live Twitter show, but not 24/7, typically has 100,000 views or more per show, said Jon Steinberg, Cheddar CEO. Yet another approach was taken by NowThis, which focused on Facebook when it started in 2012 and whose short, muted clips overlaid with text set a style standard for social mobile video. NowThis claimed 68 million daily views in August across platforms.
Advertisers look at Twitter as smaller than other social platforms, but have expressed interest in Twitter's live shows so far. Others have their doubts about the format.
A network like TicToc faces a lot of headwinds and will need a long-term commitment to work, said Dave Morgan, CEO of Simulmedia. "Sixty is a lot of people. In today's media world, you either are expert at making studio-quality, long-form scripted dramas that work well when they are exposed across massive distribution (HBO, Netflix, Prime, Hulu) or you make reality shows that also do well when you have massive distribution. If people have to find you each and every time that they want to watch you, you better be able to to it at a low cost."
Publishers are trying to make social video that gets people to watch for longer periods of time, but they've had limited success so far. Three-fourths of videos published in 2017 were less than 2 minutes long, according to Vidyard. TicToc videos tend to run under 70 seconds. TicToc is also honing its format mix to match what people are looking for, but like other publishers, it's a work in progress.
"When I watch people watching social videos, it becomes readily apparent that no one has cracked the two-minute video," Cowgill said. "We are at the early stages of what great social news video on looks like."
Subscribe to the Digiday Video Briefing: A weekly email with news, quotes and stats around the modernization of video, TV and entertainment.  
https://digiday.com/?p=304392
This week's Future of TV Briefing looks at what an industry group's conditional certification of three measurement currency contenders signals about the TV ad business's measurement overhaul.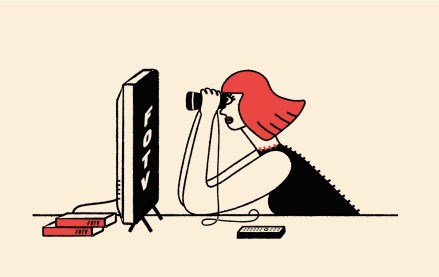 This week's Future of TV Briefing offers an updated list of the key terms that can cause confusion when talking about the TV, streaming and digital video industry.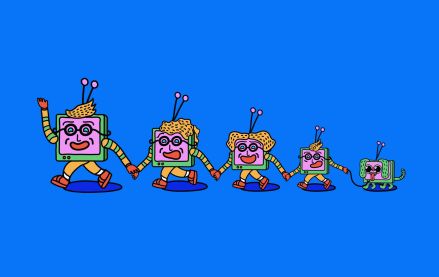 This week's Future of TV Briefing looks at what the Disney-Charter pay-TV distribution deal seems to indicate about the increasingly more-complementary-than-contentious relationship between traditional TV and streaming.