Best of the week: Twitter live video lures publishers
October 13, 2017 • 3 min read
• By
JuJu Kim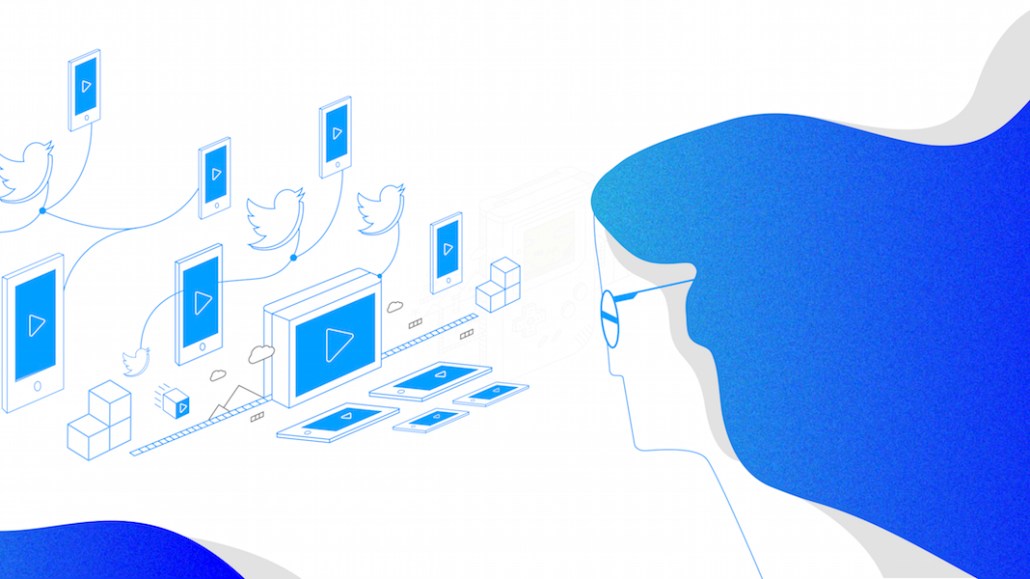 This week, our top stories covered publishers' interest in Twitter live video, Facebook's sports streaming rights push and more. As always, a complete list of these articles appears at the bottom.
Publishers see promise in Twitter live video
Facebook Live video has disappointed some publishers, but they're hopeful about video on Twitter. Twitter has livestreamed events and announced a streaming video service with Bloomberg Media, plus other live news, sports and entertainment programs from content creators including BuzzFeed, Vox Media's The Verge and the WNBA.
Twitter has advantages over Facebook in live video:
Monetization: Publishers can monetize clips from episodes of their shows with pre-roll ads, a format unavailable on Facebook.
Promotion: Twitter heavily promotes new shows because live video on the platform hasn't reached a saturation point. Facebook, on the other hand, seems to have de-emphasized live video.
Twitter must also make itself more appealing to creators than other platforms due to its stagnant user base and small audience relative to Facebook and Google.
It's too early to assess audience size — and thus, the effective ad rates — for Twitter live video. BuzzFeed said its new live show on the platform, which premiered on Sept. 25, has averaged about 1 million unique viewers daily, with 10 million views total on clips.
"Twitter has the scale and the platform; the publisher has the content and brand trust," said Scott Havens, global head of digital at Bloomberg. "It's a nice marriage."
Facebook eyes sports streaming rights in emerging markets
Meanwhile, Facebook continues its own live video endeavors, trying — and failing — to persuade UEFA to give it the rights for free to livestream Champions League and Europa League games in places where they aren't shown on TV, like Africa, India and Colombia. It's part of Facebook's bet on the demographics in emerging markets, where 25 percent of consumers are 14 years old or younger, compared to 16 percent in developed markets. "In a couple of years, these consumers will be the economic engine of emerging markets, which will greatly help with Facebook's monetization play in these regions," said Dror Ginzberg, the CEO of video creation platform Wochit.
Stat of the week
After personal finance publisher Kiplinger dropped four out of five of its content-recommendation vendors and decreased its widgets per page from five to two, it experienced a 70 percent boost in the number of people clicking the widgets, helping to roughly double revenue per user on articles and triple revenue per user on slideshows.
Quote of the week
An Amazon Spark influencer reveals how requiring a Prime membership to contribute to or comment on Spark affects engagement there:
"For the average user, that may be something they truly cannot afford. It's like me saying, 'Oh, you can go into this candy store and you can have whatever you want, but you have to have the money to buy it.' That's how Amazon Spark is currently presenting itself — that you can look at it from outside the window, but if you want to come in, you have to pay the price. You have to pay the man at the door. When Amazon had Prime Day, I posted a product that was on sale to my Facebook, recommending it to others. So many people got back to me saying that they don't have an Amazon Prime because they couldn't afford it."
Interesting takes elsewhere:
This week's top Digiday stories:
https://digiday.com/?p=258702