Perhaps there is no better image of the extreme awkwardness facing the advertising industry currently than this: Arvind Raman, senior brand journalist for McCann Worldgroup, proudly showing his agency's work, "Fearless Girl," to a room full of brands and agencies at the ANA confab in Orlando, Florida, on Oct. 4.
A day later, news broke about State Street Corporation, the parent of the client on the campaign, agreeing to pay $5 million in a payout to 300 women and 15 black people because it paid them less than male, white peers, after a U.S. federal audit found that the company was discriminating against senior-level employees. The firm denies wrongdoing. 
"Fearless Girl," a statue of a little girl facing Wall Street's "Charging Bull" that was created to promote State Street's Gender Diversity Index fund on Nasdaq, has already gotten every ad award under the sun, including multiple Grand Prix in Cannes. It's been lauded as resonant in social media, timely, permanent and game-changing. It's meant to promote gender diversity in leadership. But it's also emblematic of a central problem in advertising that — despite what David Ogilvy said — good advertising can't actually kill a bad product.
But much of advertising is about papering over problems and creating impressions — that may end up not being real. As everyone bemoans the state of digital advertising, one consistent theme that emerges is the role of the marketing functions, both inside and outside the brand, in driving actual business results. It's especially striking against the backdrop of the Cannes Lions festival, which has over the last few years tried to push itself more to clients, citing studies on how "creativity" has a real place in business results. "Fearless Girl" is emblematic of a fraud problem in advertising itself.
"Advertising produces nothing solid or tangible in and of itself. It produces symbolic images, lifestyles and attitudes," said Timothy de Waal Malefyt, a clinical associate professor of marketing at Fordham University, who has extensively researched advertising and the personalities of the people in the industry. After all, much of marketing happens through PR, which is why situations like this happen. And all advertising, in some ways, is "fraud."
It's a tough spot for an agency. McCann declined to comment for this story. "What we are given to do is to create a brand," said one creative who did not work on this project. "We did our job. If we don't, we won't really have many jobs." On industry forum Fishbowl, a poster, meant to be sung to the tune of Alanis Morissette's "Ironic," read: "It's like rain on your wedding day/It's like a Grand Prix at Cannes when your client doesn't practice equal pay."
At Advertising Week two weeks ago, State Street Global Advisors CMO Stephen Tisdalle admitted as much, although he spins it differently: "Do we as an organization reflect the penultimate makeup and reflection in being a diverse organization? No. And that was a risk because a lot of the people felt the message might be diluted by a lot of cynical people saying, 'Well, who are you to talk about gender diversity when you're not a perfect embodiment of it?'"
State Street Corporation, the company making the payout, is different from State Street Global Advisors, the client that commissioned the statue itself. They also have different marketing teams. But you can't separate the "division" from the company, a side effect of having an advertising campaign that was successful from a marketing perspective to this degree. The learning has to come from the media storm that has ensued.
For agencies and those in the marketing world, damage control is already happening. Speaking to Ad Age, Lisen Stromberg, COO of The 3% Conference, said the situation may actually be a win. "State Street and its agency, McCann, took a risk to challenge the status quo with 'Fearless Girl.' Now, she is a symbol that goes well beyond either of them," she said, adding that "fearless girls won."
https://digiday.com/?p=257590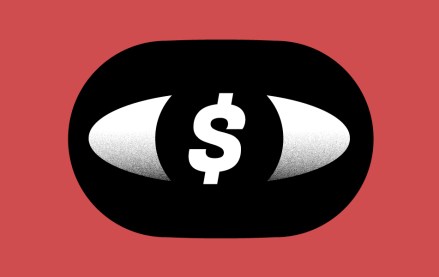 December 5, 2023 • 3 min read
The latest edition of the ANA's programmatic transparency report claims $22 billion can be saved by drastically cutting the ad tech bloat.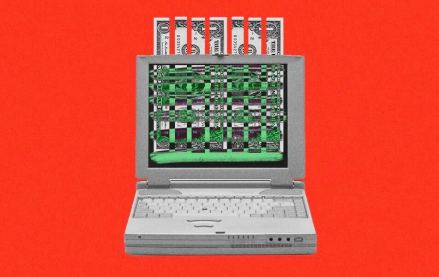 December 5, 2023 • 5 min read
Agency clients still see programmatic as an important part of their marketing budgets. But, overall, the uncertainty around programmatic could be causing them to lose confidence in online display ads as a marketing channel, and, as a result, agency clients are investing less in online display.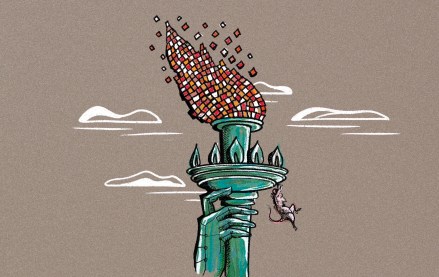 December 5, 2023 • 3 min read
There's a global AI race and different regulations in different countries might be slowing down – or speeding up – innovation. Here is a breakout of how regulations are being shaped on both sides of the Atlantic.