Motor Trend finds traction in a subscription streaming service
November 6, 2017 • 3 min read
Motor Trend is betting on paid subscriptions for streaming video with its 15-month-old Motor Trend OnDemand service, available for $5.99 a month or $99 for two years through Roku and Apple TV.
Since launching, Motor Trend OnDemand has attracted over 100,000 subscribers. Subscribers have access to more than 2,000 hours of content, and this year, it streamed over 800 hours of motorsports racing coverage, including Le Mans and the Monaco Historic Grand Prix.
Now, Motor Trend's parent company is looking to expand the effort through a joint venture with Discovery Communications, which bought a controlling stake in TEN a month ago. The JV, called TEN: A Discovery Communications Company, will combine the video libraries of Motor Trend OnDemand with Velocity, the Discovery-owned cable channel. The long-term goal: Use the Motor Trend service as a template for other Discovery brands like Discovery Science, according to Scott Dickey, president of TEN.
The Enthusiast Network's first stab at a subscription OTT product has produced a template its new owner, Discovery Communications, hopes to use on its other brands in the United States and Europe.
"We know the investment thesis was solid," Dickey said. "We know that this can scale. We're looking to Discovery as far as taking the next step."
The decision to launch Motor Trend OnDemand came a little more than two years ago, when Dickey and his colleagues examined Motor Trend's strong position on YouTube. Its channel had accumulated over 5 million subscribers, and many of its most popular shows, including "Roadkill" and "Head 2 Head," reliably amassed over 1 million views per episode. Still, ad dollars on YouTube are meager at that size.
"We determined that the YouTube model wasn't going to be the best outcome for us," Dickey said.
At first, the OnDemand offering consisted mostly of early access to episodes of its top shows; subscribers could watch episodes one month before they hit YouTube. But in the months that have followed, Motor Trend OnDemand's library has grown considerably.
To further improve Motor Trend's paid offering, TEN has changed its video distribution strategy. Today, while most of Motor Trend's video content is published behind its OnDemand paywall first, it eventually becomes publicly available a month later. Twenty percent of that video content remains behind the paywall permanently. Going into next year, Dickey said the plan is to increase that percentage, though he declined to give a specific number.
Motor Trend also uses Facebook to distribute clips and teasers for its shows. While it's also working with Facebook on original content for Facebook Watch, Dickey said TEN sees Facebook video as a means to grow its paid product. "We're going to use [Facebook] as a marketing partner for what we really want," Dickey said.
For now, Motor Trend OnDemand delivers a small slice of Motor Trend's overall revenue, but Dickey said it will "absolutely" account for 20 percent "in short order."
"By this time next year, we're going to be a lot smarter," Dickey said. "And there will be a lot more bets placed."
https://digiday.com/?p=262004
This week's Future of TV Briefing looks at what an industry group's conditional certification of three measurement currency contenders signals about the TV ad business's measurement overhaul.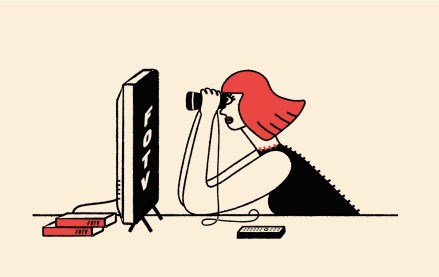 This week's Future of TV Briefing offers an updated list of the key terms that can cause confusion when talking about the TV, streaming and digital video industry.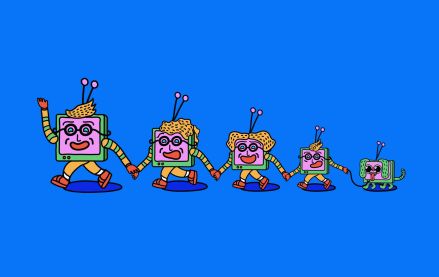 This week's Future of TV Briefing looks at what the Disney-Charter pay-TV distribution deal seems to indicate about the increasingly more-complementary-than-contentious relationship between traditional TV and streaming.